Hosting Adults at Kid Parties
The Only 2 Ways to Make Your Kid's Next Party an Even Bigger Hit With Parents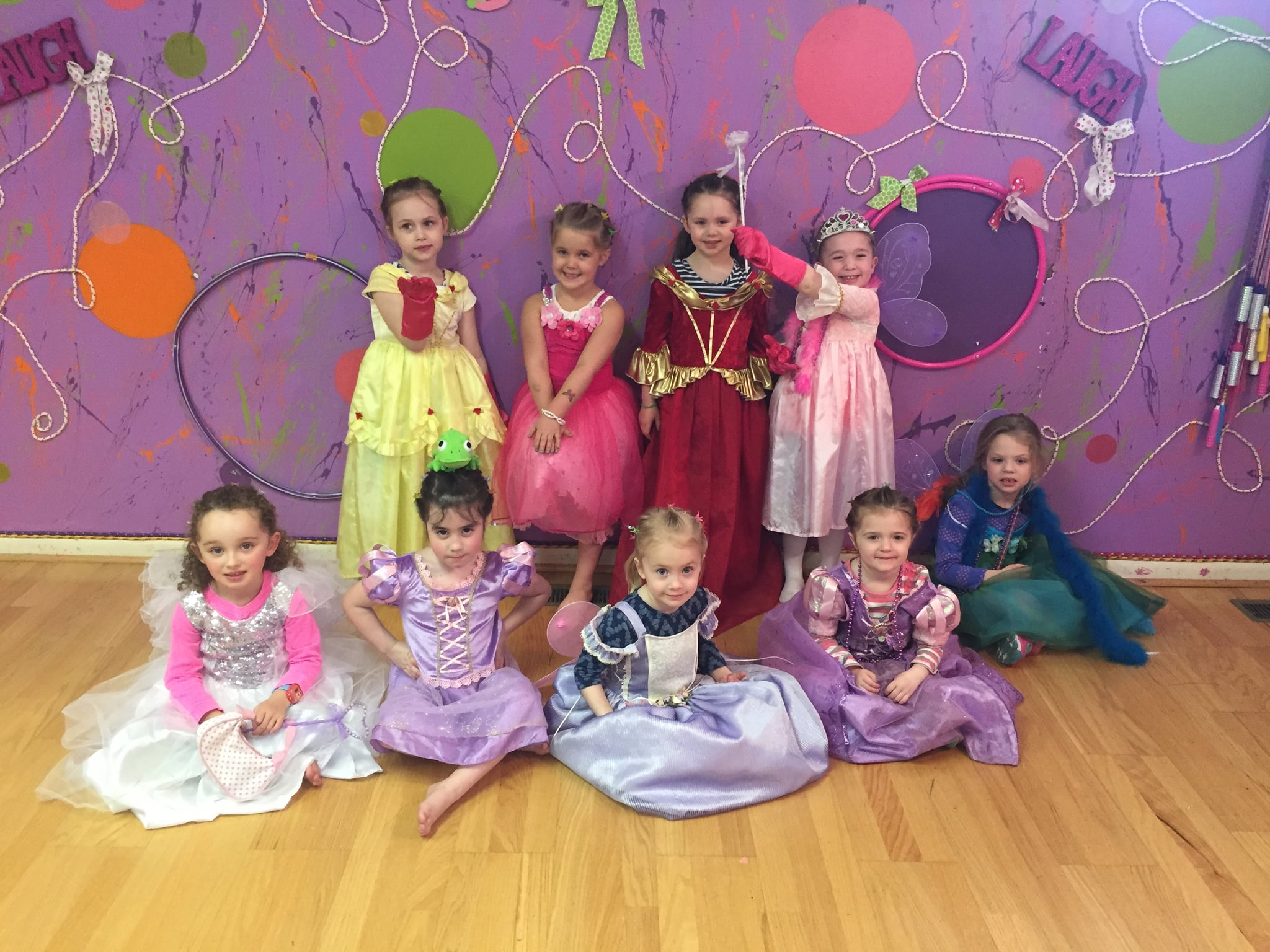 Six years into this whole parenting game, I've learned a thing or two about kids' birthday parties — the good, bad, and ridiculous. Good: your kids absolutely love them. Bad: they're a pain in the ass to plan, execute, and, if you decide to throw one at home, recover from (prepare to find popped balloons, plastic straws, and party favors all over your house for months). Ridiculous: they can be insanely expensive once you factor in food, a cake, presents, decorations, a possible rental space, and favors.
I'm still trying to find the magic formula that makes my child's next birthday party feel more like fun than work for me, but I have cracked the code when it comes to how to make that happen for the parent of every other child on the guest list. It's simple: either let them drop off their kid and run, or get them just a little bit drunk.
Think about the last birthday party that you had to attend for a friend of your kids. It was torture, right? You were forced to stand around and make small talk with a bunch of moms you barely know, only to discover not knowing them is a preferable state of being; you watched somebody else's kid open presents and blow out candles, then wrestled your own sugar- and adrenaline-laced child into the car kicking and screaming when you literally couldn't take it anymore. Not so fun, right?
I handed the host a gift, snuck out the door, and had two blissful hours by myself.
You know what is fun? Two to three hours of babysitting for the price of a Barbie! The first time my daughter was invited to a drop-off party, she was almost 5 and I was confused. This was a thing? Was I a bad mom for opting out of watching her dress up like a princess and drink seven juice boxes for two hours? As soon as I saw that every other mom was throwing their kid in the door and jetting, I got it. I handed the host a gift, snuck out the door, and had two blissful hours by myself while my husband stayed home with our baby and thought I was supervising a game of duck-duck-goose. Genius.
Of course, I had to pay it forward. Soon after, I threw my own drop-off party for my daughter, where I learned that not only is it awesome for the moms leaving their kids behind, but it's also pretty great for the host. I got to spend two hours at a local kid party hot spot, It's a Girl Thing, chatting with my mom and watching my daughter have the time of her life (see photo above; she's the one in the hot pink fairy dress that has probably been worn by 200 girls and never been washed), instead of making small talk with the other moms, only two of whom I actually knew well.
However, there will be times when your kids are too small for a drop-off party or you are friendly enough with the kid guests' parents that they kind of want to stay that hosting adults at your child's party is a necessity. Then there's only one thing you must do, and that's stock the bar.
If you are going to have a party where a bunch of relative strangers are forced to socialize, pretend they're interested in whatever Lego set your kid is unwrapping, and participate in a rousing game of limbo, the least you can do is give them a couple of drinks. And I'm not talking about Trader Joe's cheapest wine and a case of beer you stopped drinking in college. At least serve the $9 bottle of wine you uncork nightly for yourself. And pour yourself a glass or two. If nothing else, it will help you cope with the disaster zone your house has become once they all leave.
Image Source: POPSUGAR Photography / Katharine Stahl