If your kids have regular household responsibilities, then you've already conquered half the battle. Now holding them accountable for those responsibilities is the next step. Keep your tots on task with a clever chore chart that turns even the most mundane of tasks into a game. We've found nine unique ways — from a smartphone app to a DIY [1] reward system — to keep your family functioning efficiently.
Melissa & Doug Deluxe Magnetic Responsibility Chart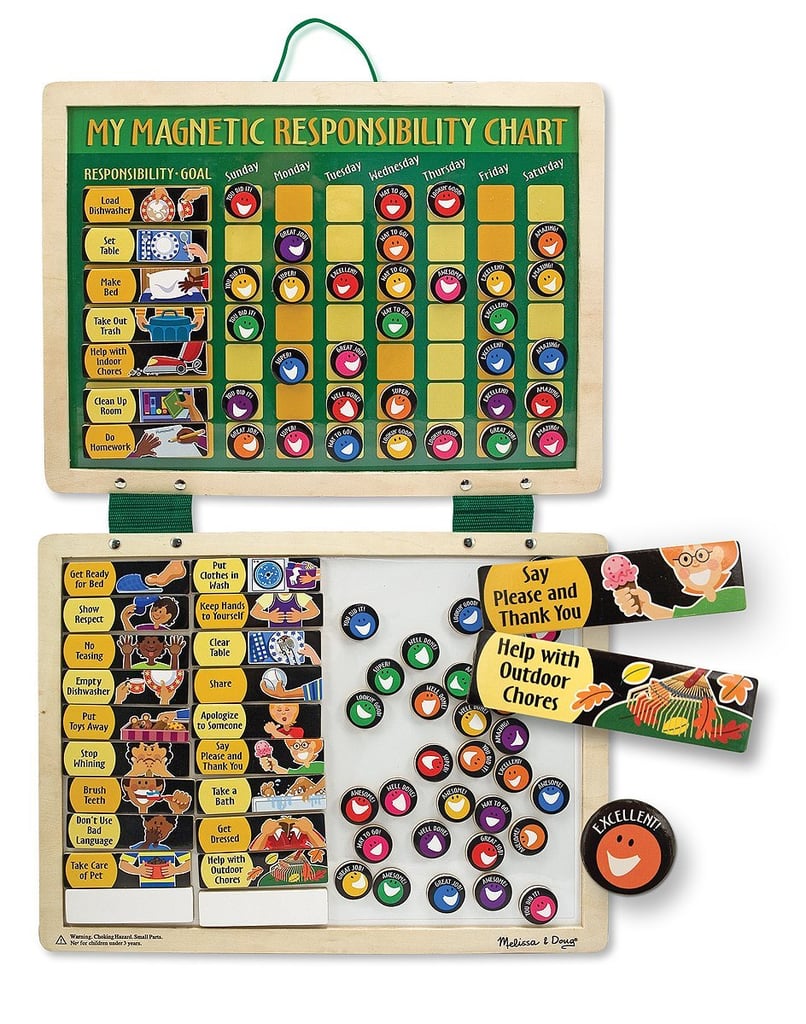 Melissa & Doug's Magnetic Responsibility Chart [2] ($20) includes 90 magnets that correspond with both behaviors and rewards. The set also includes a dry-erase board, so Mom can add her own reminders or words of encouragement.
Jar of Chores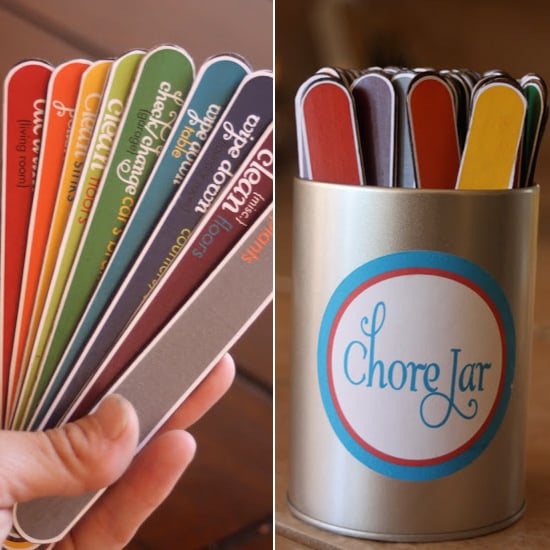 Turn chore time into a fun-for-all game with Embellish's free printable color-coded chore sticks [3]. Just print them out, adhere to popsicle sticks, and let your kids pick their day's task!
Source: Embellish [4]
Cupcake Reward Chart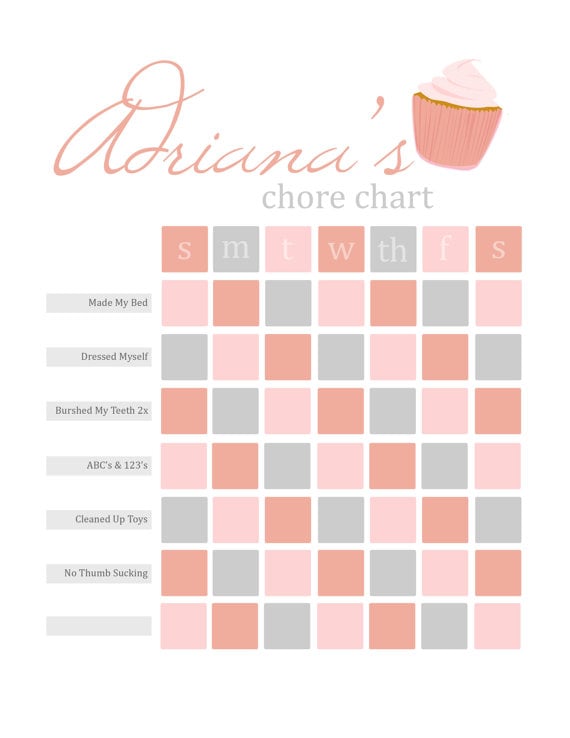 Etsy seller Jennifer Amie Designs suggests framing one of her customized charts [5] ($4) and writing on the glass pane with a dry-erase marker.
Look-Alike Chore Chart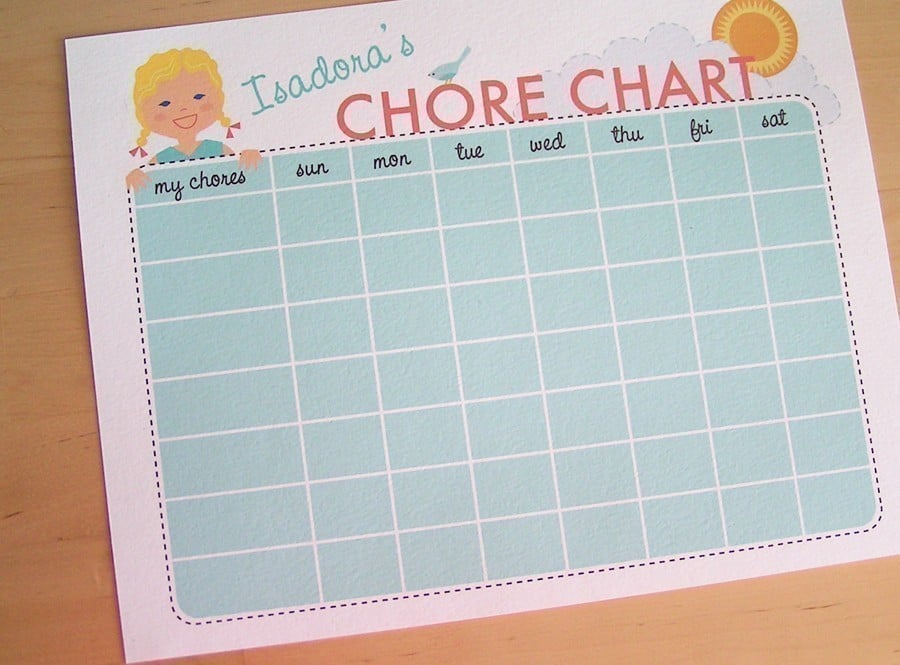 Olliegraphics' sweet look-alike chore charts [6] ($10) allow you to personalize a cartoon character to look just like your child — right down to her facial expression.
Chevron Chore Chart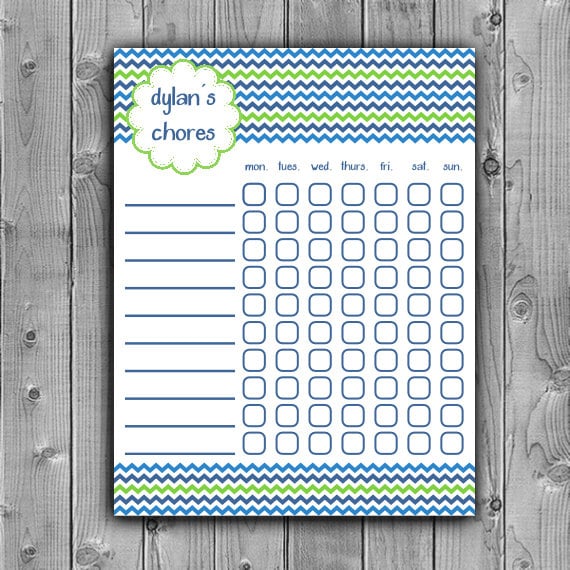 An on-trend chevron chore chart [7] ($5) adds style and personality to documenting your kiddo's productivity.
Cucumber Lime Magnet Board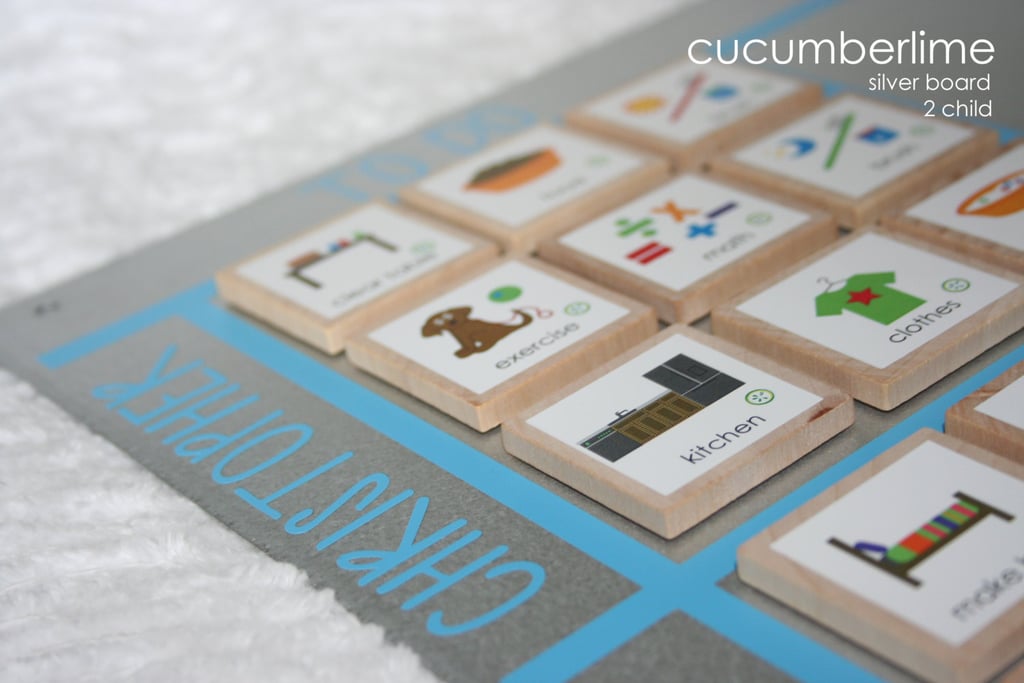 Cucumber Lime's magnetic chore management system [8] ($14) features fun illustrated wooden tiles to chart progress.
DIY Chore Reward System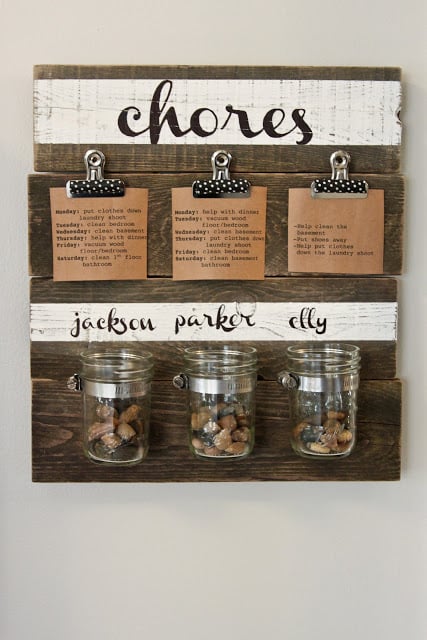 Follow The Winthrop Chronicles's tutorial for creating a completely DIY pebble-based chore reward system [9]. It not only gets the job done, but also looks great doing it!
Source: The Winthrop Chronicles [10]
iRewardChart App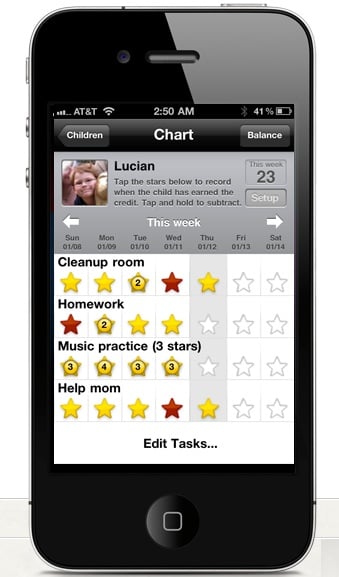 For the digitally savvy parent who prefers to keep life organized on a smartphone, iRewardChart [11] ($4) keeps your kids' chores (and rewards!) close at hand.
Fisherkids Responsibility Station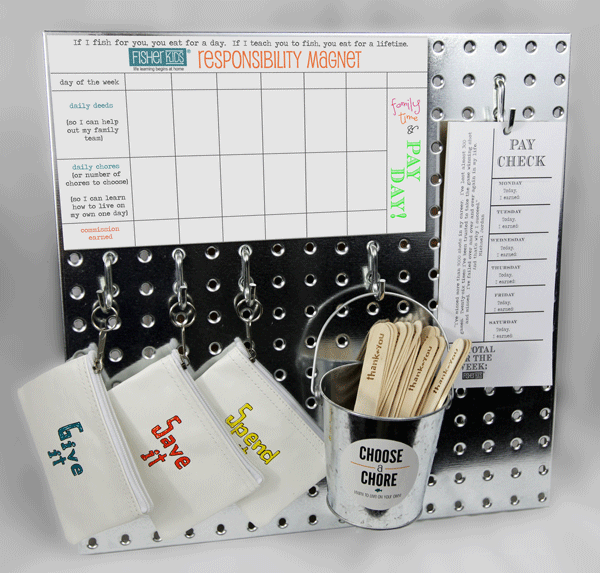 Fisherkids' comprehensive kit [12] ($48) includes everything you need to keep little ones on task.