How Jeffrey Dean Morgan Delivered Hilarie Burton's Babies
Proud Dad Jeffrey Dean Morgan Opens Up About How He Delivered Both of His Children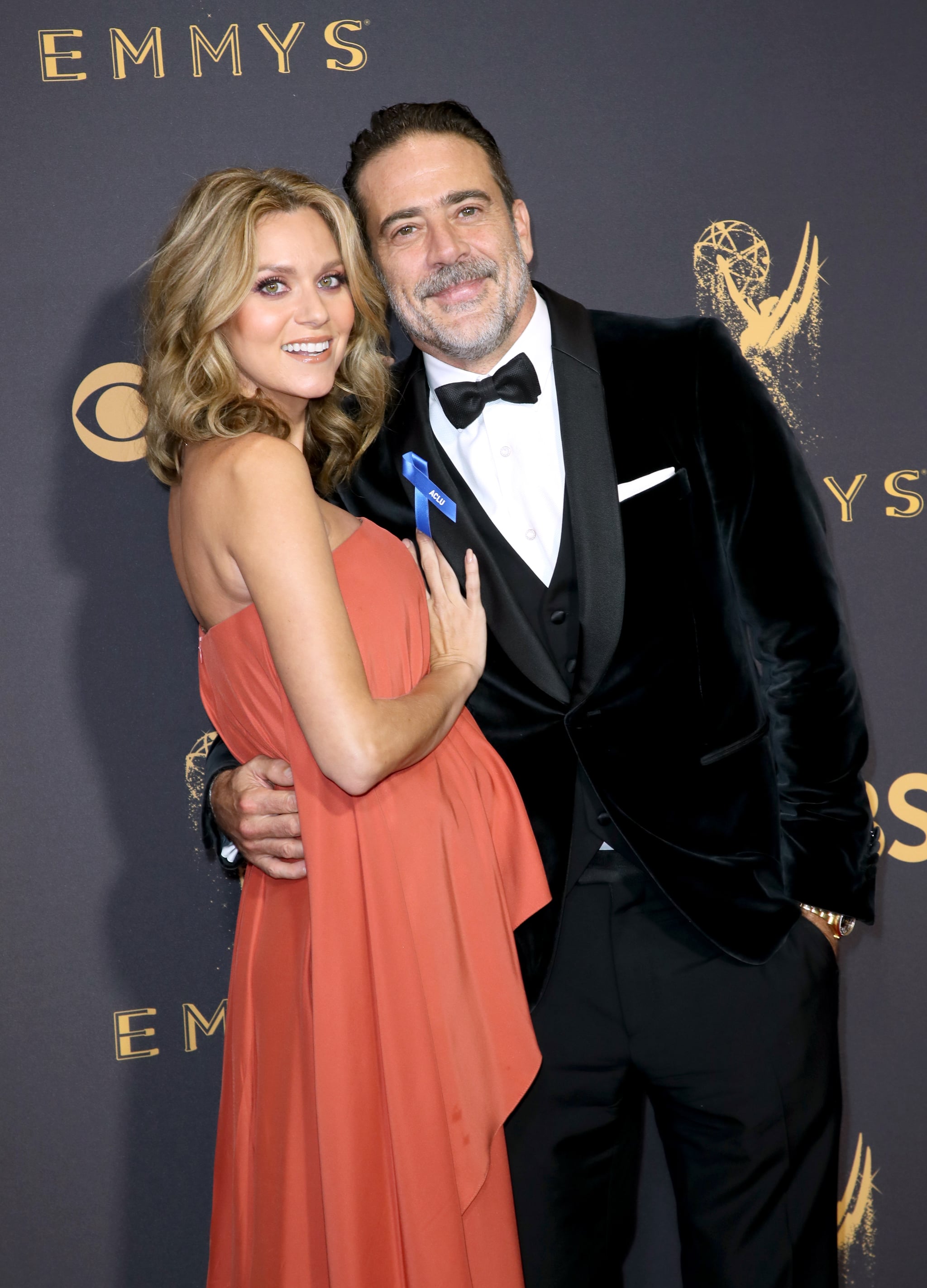 Jeffrey Dean Morgan recently opened up about what it was like to deliver both of his kids, and we have yet another reason to love him. The 51-year-old Walking Dead star and his wife, One Tree Hill alum Hilarie Burton, have two children together, an 8-year-old son named Gus and a new baby girl, George Virginia. Hilarie had an all-natural birth both times, and while she had the help of a midwife, it's her husband who stepped in for the final moments and physically helped deliver the babies. Jeffrey shared sweet comments about the experience in the new issue of People, on newsstands Friday.
"We didn't use doctors, we used a midwife [with son Gus, 8, and daughter George, 9 weeks], so I delivered both of my kids," he told the magazine. "The first time I didn't know; I was shocked that I was part of it. I thought I was going to hold the leg, tell her to hopefully breathe, and I wasn't ready when I took my position. This time I was a little bit more prepared and got in and got her out immediately."
He added, "As soon as her head breached, I reached in there, grabbed her by the cheeks, and got her out. Hilarie was over it, so it was awesome. I got to deliver both my kids, for real; it was cool." Aw! You know you've found a gem when he's eager to help a mama out by "reaching in there" and getting the baby out.
George's birth comes after Hilarie and Jeffrey suffered from heartbreaking miscarriages over the last five years. The mom recently opened up about the painful journey, saying, "For the other couples out there who have had dark days, we want to introduce our miracle baby to you and send you our love and support in finding yours." The hands-on delivery of rainbow baby George must have made it that much more special for both Jeffrey and Hilarie.