Interview: Seraphine Maternity Wear Founder Cecile Reinaud
Meet the Woman Behind Kate Middleton's Maternity Style... Seraphine Founder, Cecile Reinaud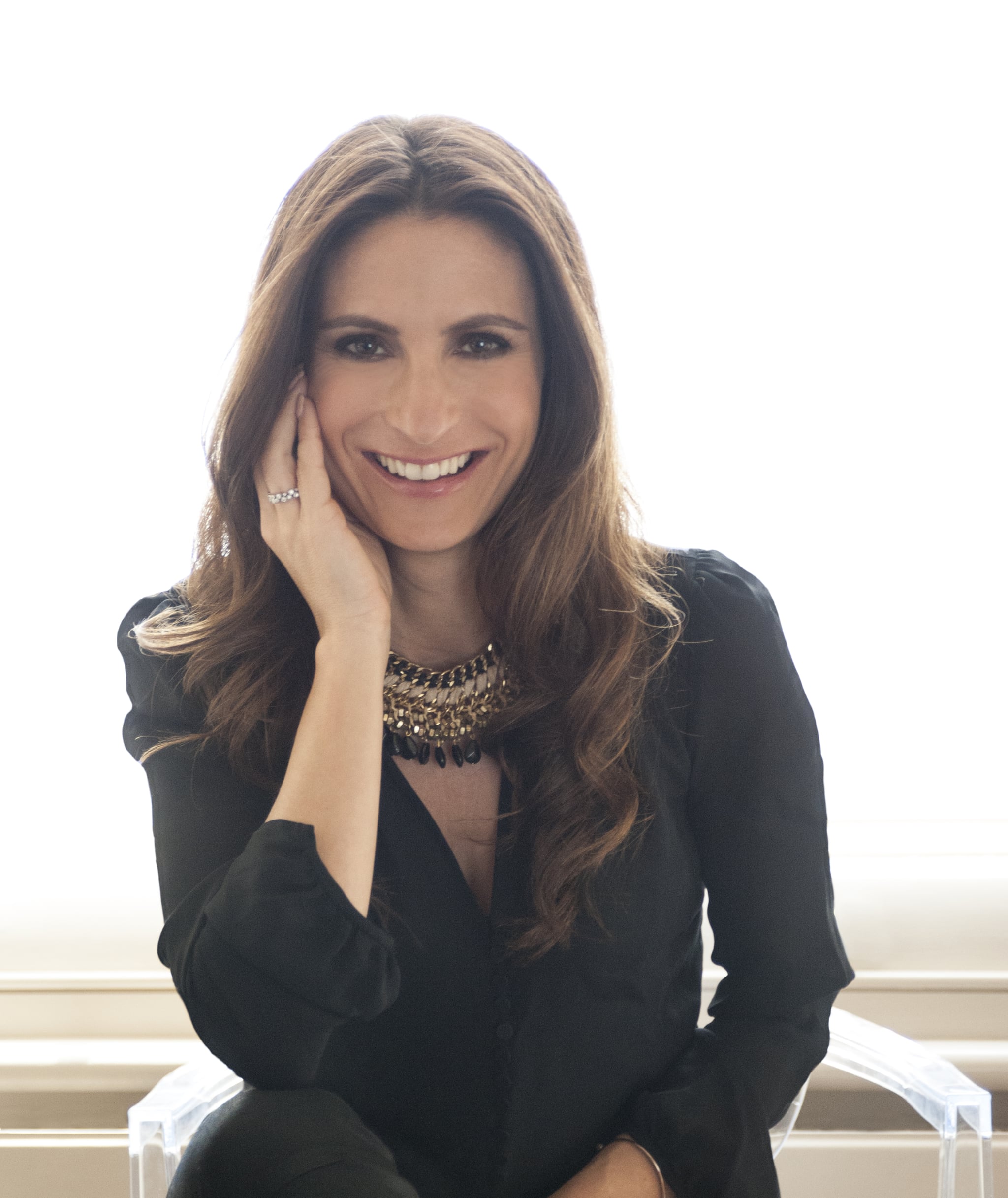 The Duchess of Cambridge, Kate Middleton, helped her maternity wear reach new levels of popularity. Since then many celebrities have worn Cecile Reinaud's outfits and now kids can too with her baby wear line. If you don't already know about the talented designer, get to know the founder of Seraphine and ShoeTherapy, a little better as she speaks to POPSUGAR Middle East.
What inspired you to leave your marketing job to open Seraphine?
I started 13 years ago, then I was working in advertising for one of the leading agencies in London. I had lots of female colleagues telling me how difficult it is to dress. As I was a Frenchwoman who liked to style and design clothes as well, they told me I've got to do something. That's when I realized the market for it.
Where does the inspiration for the design of each Seraphine clothing item come from?
I always try to design clothes that people would want to wear if they were not pregnant. I really look at current fashion trends and select the ones that would work during pregnancy because not all of them will. I adapt them, think about multi-functionality so they can be versatile during pregnancy to dress them up and down. Most of our clothes work for nursing, it's that flexibility that enables you to have a big bump when pregnant and it still works after the delivery when you're recovering your shape. We have a very signature print. I go and source with my team new prints that are on trend and then go design dresses from the print.
How did you get the Duchess of Cambridge to wear your maternity wear?
She was a customer and fan of the brand from the beginning of her first pregnancy. We're lucky that our flagship is near Kensington Palace so she became aware of the brand presumably through that store. She shops the brands she likes. She's a combination of classic, flattering and feminine.
Which celebrity would you love to see in one of your designs?
Most of the ones that have been pregnant lately have worn Seraphine. One we didn't manage to draw was Gisele Bundchen, otherwise we have a high rate of success. Karolina Kurkova wore a lot of our clothes, Doutzen Kroes was a big fan…we dressed Anne Hathaway recently.
Tell about the shopping experience at your Dubai store.
The Dubai Festival City Mall store is magnificent; it's our largest store of the Seraphine portfolio. It's two-and-a-half square feet and we've designed it for the Dubai market which is focused on luxury. It has the full range, which includes the Luxe Collection and Baby Wear Collection. It's a one-stop shop, with private changing areas taking into account the religious sensitivities, it's a haven for pregnant women.
How does you Luxe range differ from the regular wear?
The Luxe range is for special occasion dressing, we only use silk or lace. We range from day dresses to red carpet evening long dresses. The main range is about day wear and elegant dresses but not for special occasion. If you have a wedding or gala, this is where you would shop. No other maternity brand covers that segment.
What's next for Seraphine?
Shoe Therapy is included in the store. It's a line of shoes created three years ago in partnership with a famous French doctor to create shoes that will support your posture during and after pregnancy. It has a technology inside the shoe that is proven to alleviate back ache and support posture. During pregnancy the body goes through such a shock and most of the time you have to stop wearing heels. So I wanted to offer something really elegant and cute but have good support and help with typical ailments of pregnancy like sore joints.