Jessica Alba's Must-Have Maternity Items
Jessica Alba Revealed Her Maternity Must Haves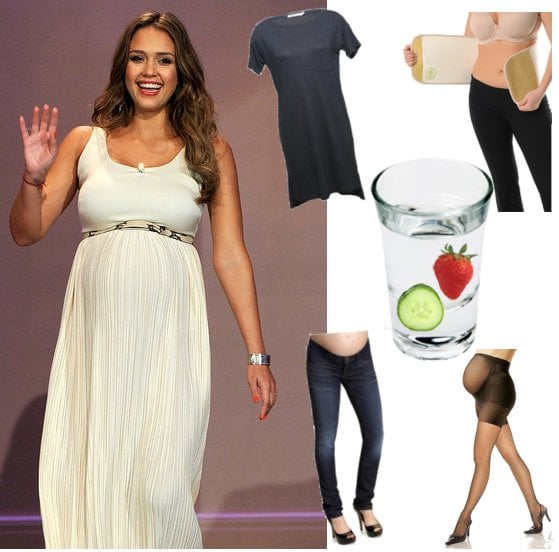 Though it seems as if Jessica Alba's pregnancy has lasted much longer than nine and a half months, we still can't get enough of her ultra-chic maternity style. Not one to hide her bump beneath mumus and loose tees, she's setting the season's maternity trends in her endless array of maxi dresses, sky-high heels, and tailored looks. Just how does she look so good just days before she's due to give birth? Jessica shares her maternity must haves in the September issue of Lucky. Check out a handful of them below, and then head over to Lucky for the rest of the actress's list.
Stylish Dresses: "I generally don't wear many maternity clothes. This is an Alexander Wang t-shirt dress." T by Alexander Wang Boatneck Dress ($85)
Belly Bandit: "I wear a girdle around my tummy from the moment I give birth until it doesn't feel loosely goosey anymore — that takes a good two to three months. It's spandex with Velcro." Belly Bandit Solid Color Post Partum Support Belt ($66)
Maternity Pantyhose: "I am wearing maternity pantyhose, because I can't fit into the other ones." Spanx Mama Spanx Full Length Pantyhose ($28)
J Brand Maternity Jeans: "J Brand Jeans are very flattering. You're going to wear them after the baby because your body doesn't go back that fast." J Brand 12" Pencil Maternity Jeans ($211)
Flavored Water: "Drink lots of water and stay active. I like cucumber-strawberry water."