Jill Biden Parenting Advice
The 1 Thing Jill Biden Wants Moms to Know About Raising Empowered Daughters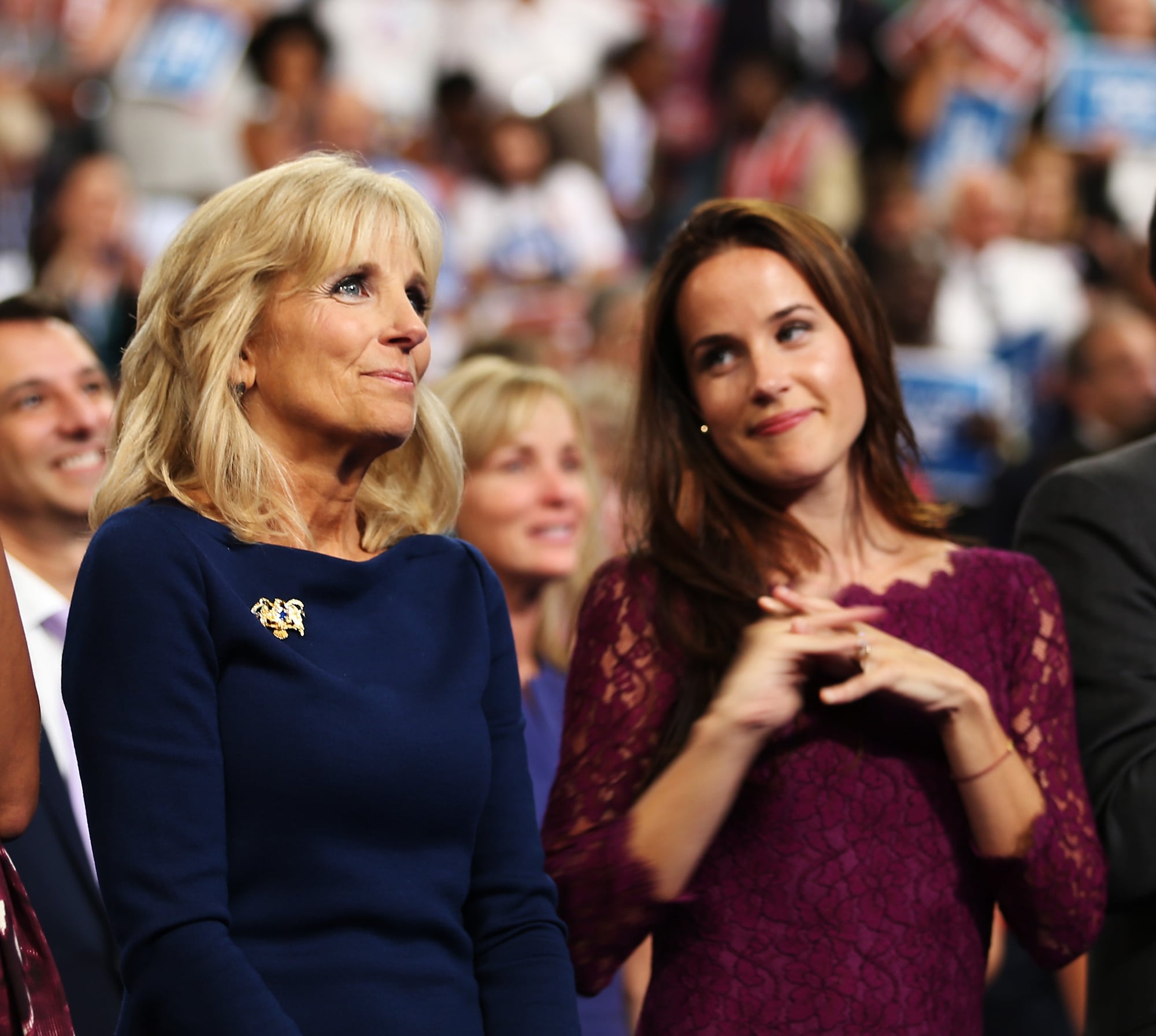 Despite being Second Lady of the United States for eight years, some of Dr. Jill Biden's most memorable moments involve being a mom to now 35-year-old Ashley. Jill has successfully raised a strong daughter and realizes that it's more important now than ever for parents to continue empowering their own little girls.
As this proud mom beamed at Ashley's latest accomplishment — founding a line of ethically conscious apparel called Livelihood, which supports economic development in local communities — it's clear that Jill doesn't take her daughter's ability to follow her passion in social work for granted. As she celebrated the launch of Ashley's line, Jill took a moment to recognize the next generation's growing females and shared advice on shaping future role models.
"I think the most important thing as a mom, and also a teacher, is to give kids confidence. And I tried that with Ashley because confidence is very important — especially for women," Jill told POPSUGAR Moms at a celebration for Livelihood and Gilt. "Girls need to be strong because they have to keep it together and handle a lot more responsibilities right now."
However, Jill understands that even parents who want their daughters to grow up to be future leaders might not know exactly where to begin. The professor and author credits a simple daily action the former Vice President and her took on for making the difference for her family. "I think it's about positive reinforcement every single day, and I suggest that to moms, as a mom," Jill said. "Joe is a great coparent because he is just so involved with our children and grandchildren — it's the contact and that constant communication."
Image Source: Getty / Chip Somodevilla