Kathryn Hahn Quotes About Family Movies
Kathryn Hahn Totally Understands the Struggle of Finding a Movie Your Entire Family Can Enjoy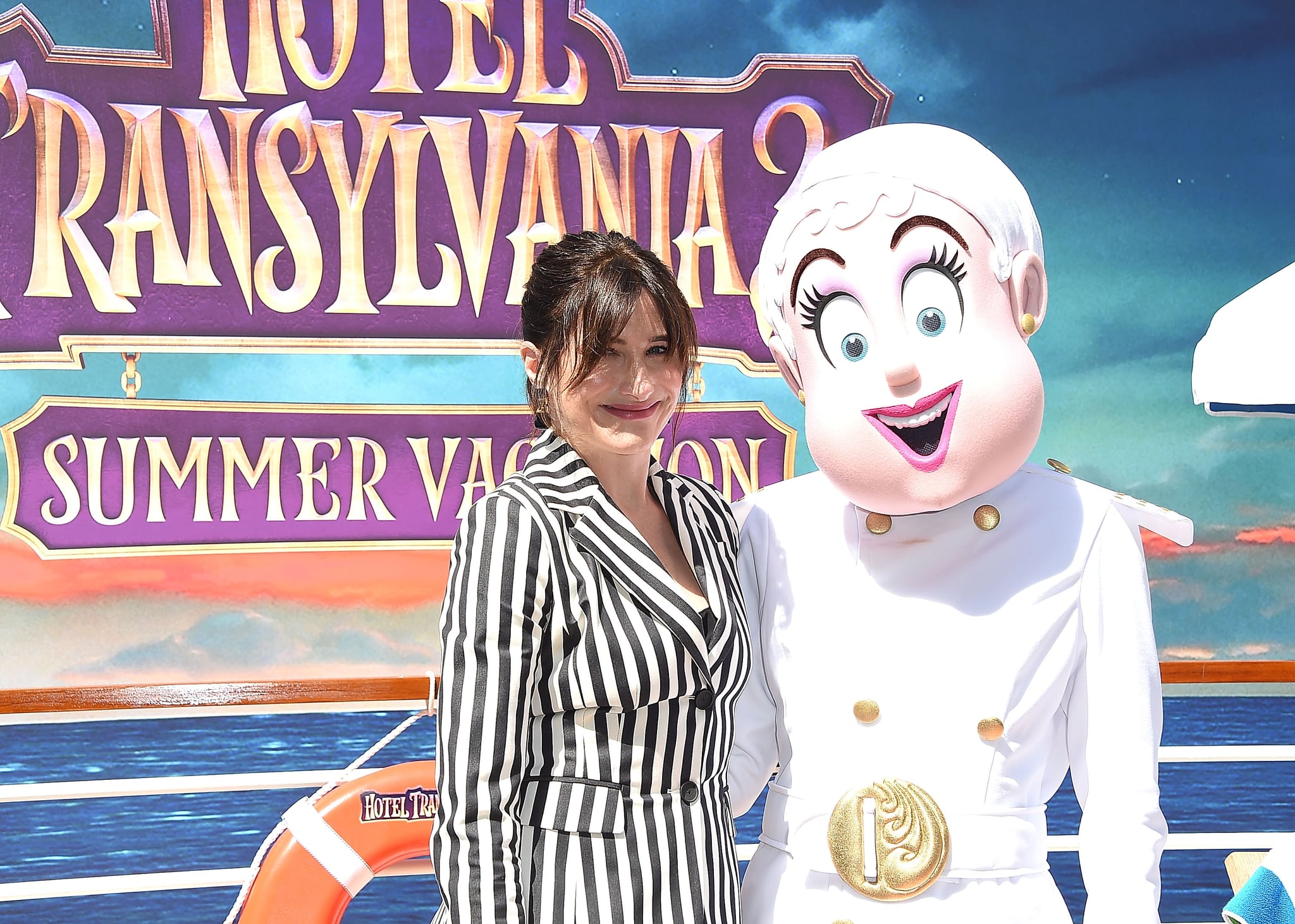 Image Source: Getty / Steve Granitz
Kathryn Hahn is one of Hollywood's MVPs, as the 44-year-old actress has appeared in a wide variety of movie and TV genres. From her role in the classic rom-com, How to Lose a Guy in 10 Days, to her devilishly funny role in the Bad Moms movies, Kathryn Hahn has done it all, except for one thing: star in something her children can actually watch and enjoy . . . until now.
Hahn, a mom to two kids, is now dipping her toes into the world of kid-friendly animated movies by lending her voice to Hotel Transylvania 3 as villain Ericka Van Helsing. Not only was this an opportunity for Hahn to play the bad guy for a change, but it allowed her to be a part of a movie her whole family can enjoy watching together — a rare find for parents everywhere.
"You are always on the hunt for something that will make you laugh because there is a lot of crap out there," Hahn told POPSUGAR while promoting Hotel Transylvania 3. "Sometimes you're at the bottom of the barrel because you just need something to put in front of the children that's appropriate in any way."
While Hahn enjoys staying in and watching movies her family can agree on, her ideal family vacation doesn't involve a cruise with the world's scariest monsters, which is the premise of HT3. Instead, Hahn said she enjoys road trips with her husband Ethan Sandler, and their son and daughter, Leonard, 11, and Mae, 8. "That's my happy place," Hahn said. "Being in a car with my hubby and my two kids and just a couple of good podcasts."
Though Hahn is relieved that her kids can handle themselves better on an airplane now that they're a little older, she still can't help but look back fondly when the kids were younger and the family would travel together. Although traveling with younger children can be riddled with inconveniences ("Bring extra clothes on the airplane cause they will urinate on something"), Hahn appreciates the memories her and her family made during those outings.
"It happened too fast and now I miss it," Hahn explained. "I remember when my baby was so little, she would sleep on the floor of the airplane because of the vibration," Hahn said motioning to her legs, where her daughter would lay during flights.
Maybe Leonard and Mae will watch HT3 on a flight one day?