Kids Reveal What Is Best About Being an Adult
You'll Definitely Feel Better About Your Life After Hearing What Kids Look Forward to When They Grow Up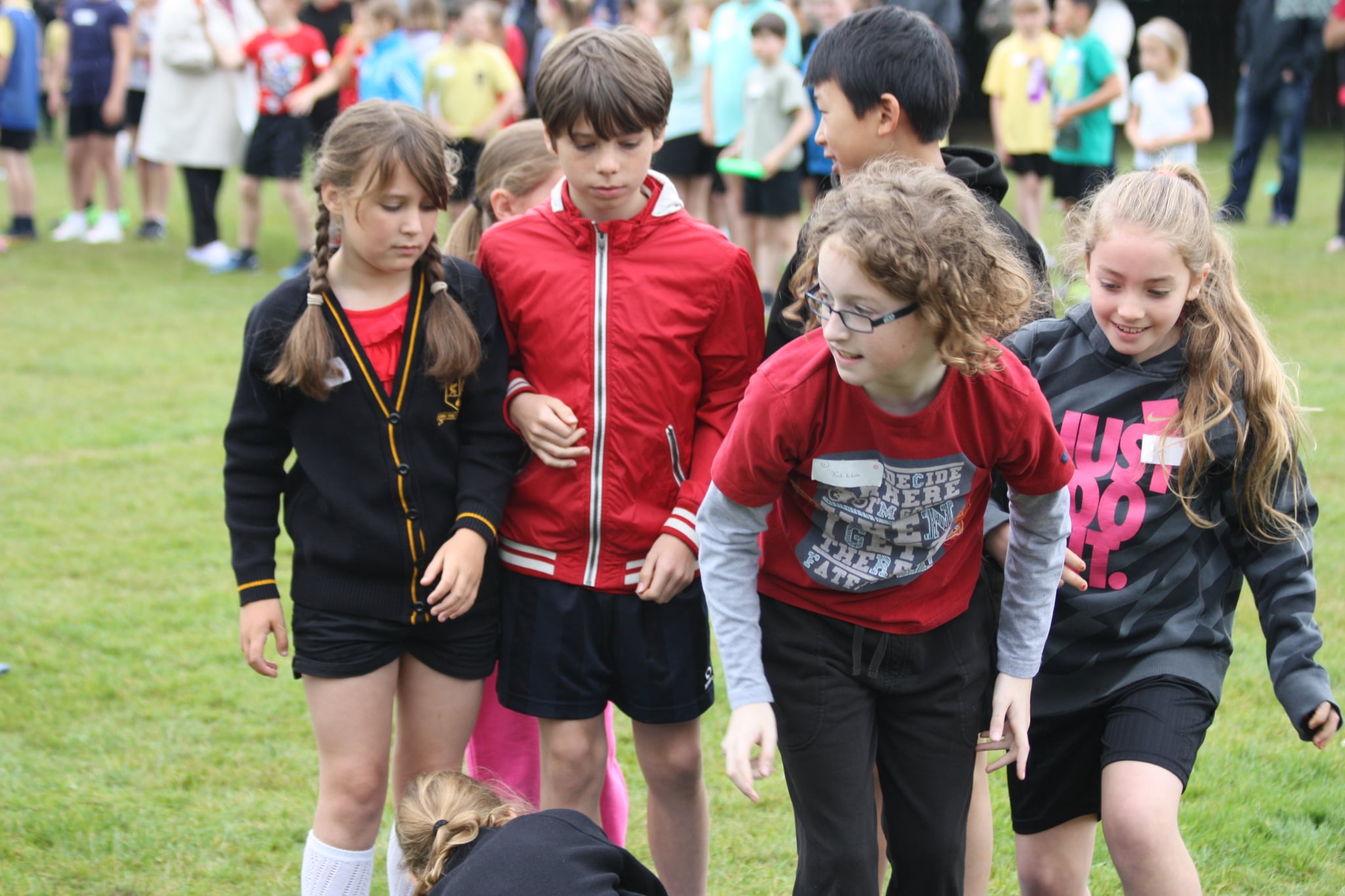 Image Source: Flickr user Dark Dwarf
Oh, to be a kid again. It's hard not to feel a little nostalgic for the simpler times of childhood when you are dealing with a micromanaging boss, paying a late fee on a past-due electric bill, or cursing your 5:45 a.m. alarm clock.
But YouGov, a British-based news site, surveyed 2,000 children, ages 8 to 15, to find out what are the best things about being a grown-up . . . according to kids.
Turns out, the best parts of adulthood are pretty great. More than half of kiddos long to stay up late and visit friends whenever they want. Next on the list? Living alone in their own self-decorated house, choosing their job, and buying a pet!
Oh, and there's more: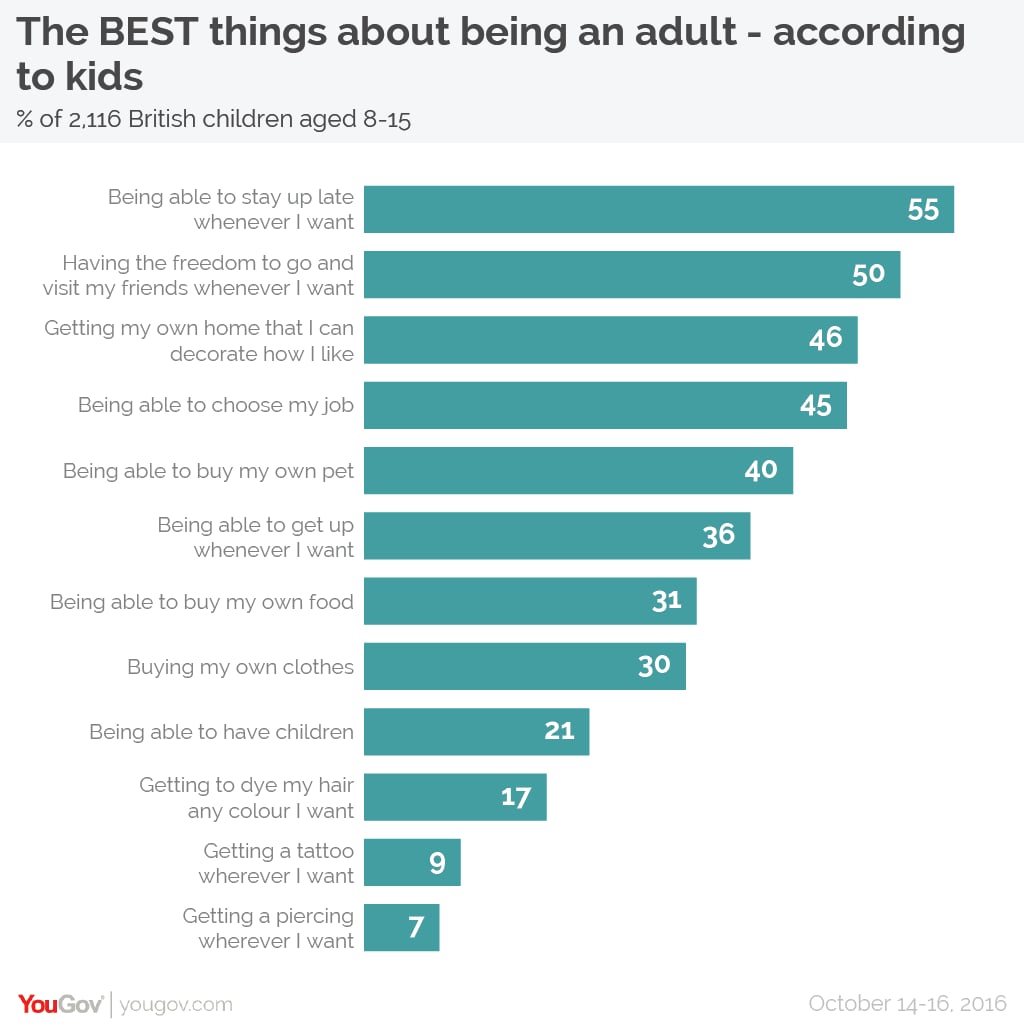 Image Source: YouGov
That doesn't mean these children were itching to grow up too fast. The site also surveyed the same group on the worst aspects of being an adult, and a whopping 64 percent named paying bills first. Another 32 percent were bummed about missing out on school holidays, 25 percent were concerned about wrinkles, and 16 percent weren't looking forward to having to get themselves places.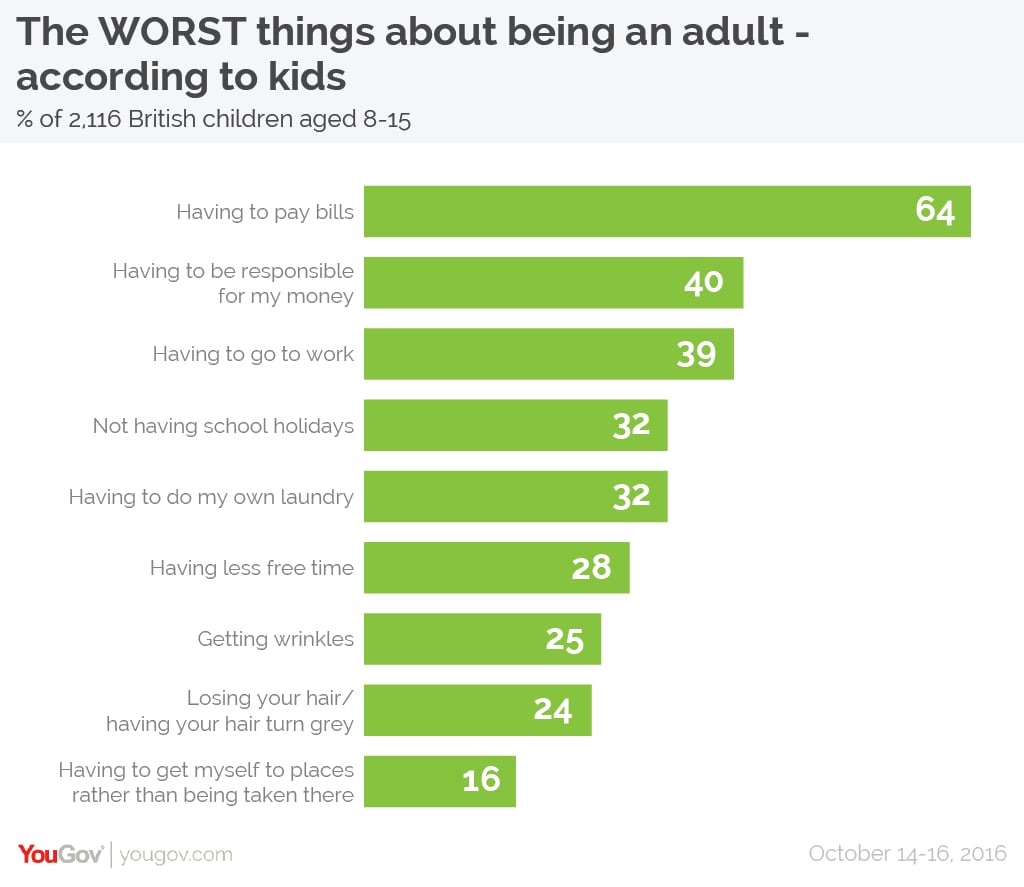 Image Source: YouGov
All that said, it's clear being an adult has plenty of perks. So the next time you're having a bad day, remember that you can dye your hair any color you want (a dream held by 16 percent of these kids), and feel great about your grown-up life.