Kim Kardashian Baby Number 4 Name
Kim Kardashian Just Hinted at Baby No. 4's Name, and We Can't Wait to See What She Picks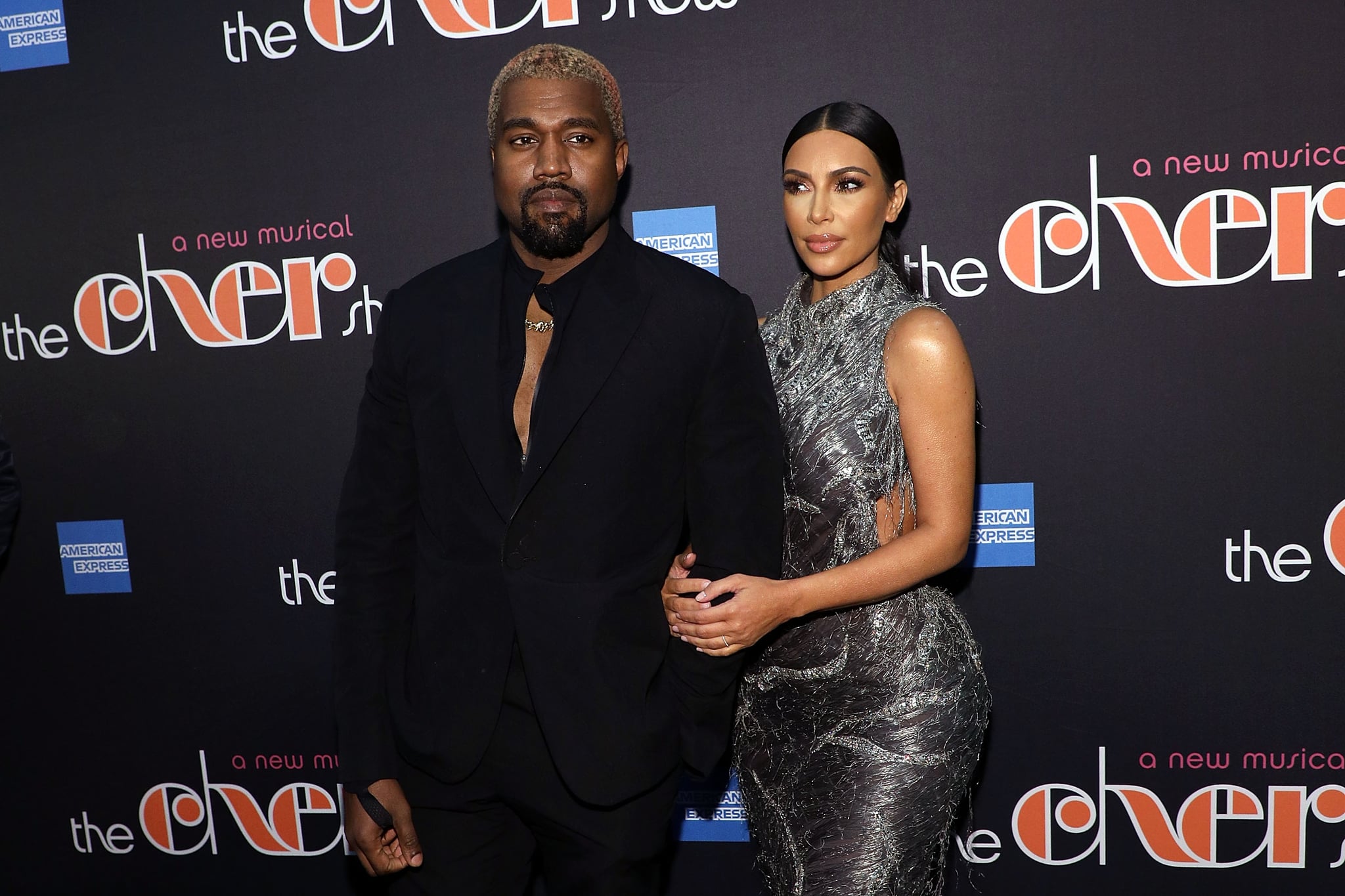 Back in January, Kim Kardashian confirmed that she and her husband, Kanye West, are expecting their fourth child — their second via gestational carrier — this May. The baby, who we know is a boy, will be the youngest brother of 5-year-old North, 3-year-old Saint, and 1-year-old Chicago, who all have unique first names. However, for baby number four, we might see a more common name come into play.
On an episode of Jimmy Kimmel Live, Kim chatted with Jimmy and her sisters about her baby-naming process, which usually involves waiting until "after the baby is born when we're trying to figure out what the baby looks like." She added that her kids will go "about three or four days nameless until I feel that [a name] really connects with me." However, before this baby arrives, Kim has been tossing around the idea of using either an Armenian name or potentially the name Rob, after her brother and father.
"I was truthfully thinking about just naming him Rob [after] my brother Rob, but then it's like, North, Saint, Chicago, Rob. Doesn't really go. But I really was feeling that . . . and my brother approved it," she said. "So that's our one kind of name. I like Rob West, but I don't like Robert West."
We can't wait to find out what baby boy number two gets named — even if it is a few days after he's born!