Kristen Bell's Daughter Behead Frozen Tree Ornament
Kristen Bell's Daughters Keep Her "Grounded" by Beheading a Frozen Ornament, and LOL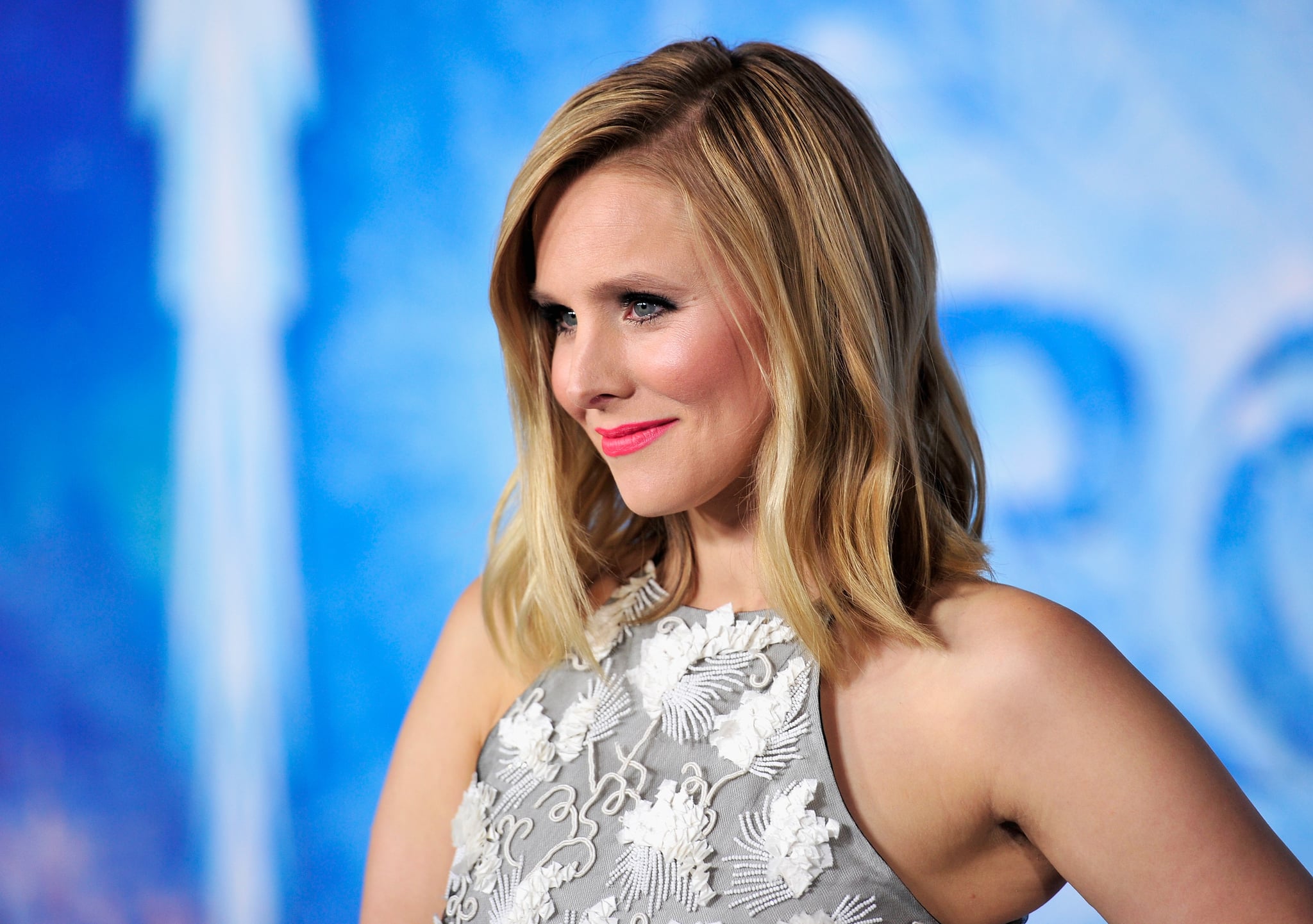 Kristen Bell's daughters have made it quite obvious which Frozen princess they like best. Despite the fact that their mom voiced the character of Anna in the 2013 Disney film, the girls show an unwavering dedication to the blonde Snow Queen, Elsa, played by Idina Menzel. Exhibit A: the fact that they literally beheaded the Anna portion of their Frozen Christmas tree ornament — ouch!
Kristen shared an Instagram snapshot of her family's partially decapitated ornament, which features a completely in-tact Elsa, and captioned it: "This will be the cover of my autobiography and it will be titled 'My children keep me grounded'."
This isn't the first time Kristen's daughters have unabashedly displayed their preference for Team Elsa, as they made Kristen dress as Elsa for Halloween this year. Of course, the mother of two took it like the damn champ she is and donned a sparkly light-blue dress and crown for the occasion. Oh, KBell, how we love thee!
Sidenote: if Kristen actually did follow through and write an autobiography, we'd sure as hell be the first to snag a copy.