Mindy Kaling Talks About The Little Mermaid
Mindy Kaling Will Make You Think Twice Before Watching The Little Mermaid With Your Daughter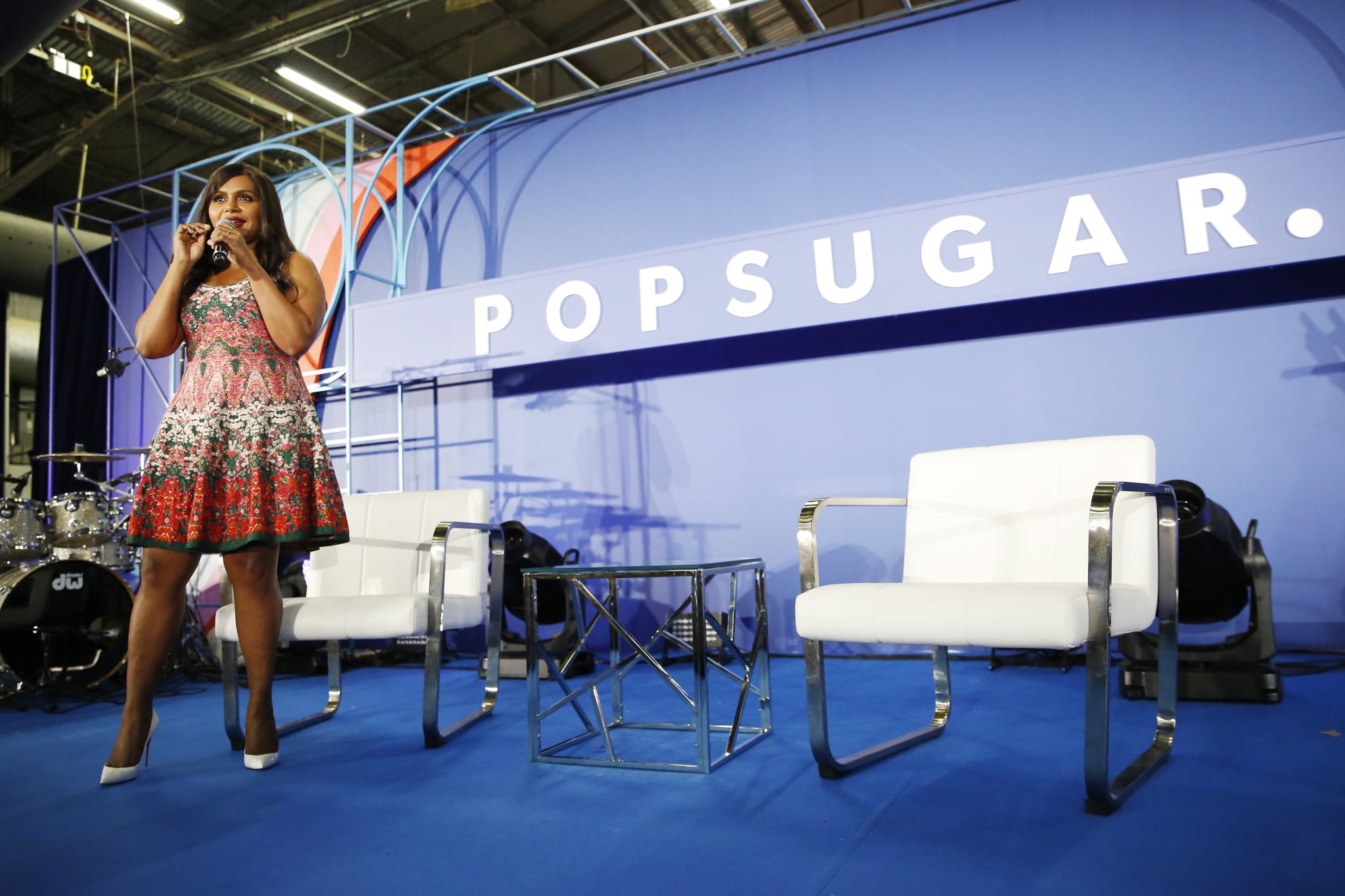 As a certified Disney fan, I grew up watching all of the films more times than I can count. I was obsessed with the princesses, and, of course, I had a favorite: Ariel. Many little girls are infatuated by The Little Mermaid, and why shouldn't they be? She had a gorgeous singing voice and a caring father, was friends with fun underwater creatures, and she successfully got away with breaking the rules and going to the surface. Ariel also got to brush her gorgeous red hair with a dinglehopper. And who the hell can pull off bangs like that?
But Ariel's life goal became marrying a handsome prince — and she sacrificed her family, her friends, and even her talent when she gave away her voice to accomplish it. Mindy Kaling summed up the problematic nature of this plot perfectly, slapping her hilarious humor and wit on the topic, at POPSUGAR Play/Ground, where she chatted with journalist Elaine Welteroth on stage during the Smart Girls Win panel.
"The Little Mermaid is a little problematic to me. I love the songs, I love the crab, Ursula the Sea Witch is a great character, but it bums me out looking back on it because she gave up her voice and left her family and friends in pursuit of a man. And she's 16 years old. When my daughter and I watch it together and she gets older, I'll still let her watch it, but I'll have to do the running commentary of like, 'You don't have to be mute to attract a man and get all your dreams to come true. It's fine! The people in your life who are your enemies are not just an older woman who's jealous of your beauty. The ultimate dream in life is not to become married to a white prince.'"
While she also acknowledged the incredible films Disney's putting out today, like Coco and A Wrinkle in Time, in which she starred, Mindy hit the nail on the head when it comes to The Little Mermaid and its slightly outdated story. That doesn't mean it's a red flag if your kid says she or he loves princess Ariel. I turned out fine, and I'm sure Mindy's adorable daughter Katherine will, too. There's no way Mindy won't raise a confident young woman who values strong relationships and her many capabilities and talents.
But that's just the thing — like Mindy says, it's important to teach this lesson to children. More important, while we've got nothing against Disney's older tales, let's rally behind telling some new ones — ones that feature a diverse cast or set of characters and shed light on even more empowering goals little girls can set for themselves. I'm lucky I had a mom like Mindy, who eventually made sure I understood that my voice isn't just to cherish but to use loudly and proudly to make a statement. Although, I have to admit, I think I might still spend a day in Ariel's tail. I'm still allowed to be enchanted by mermaids, OK?