Mom Explains Why We Should Be Kind After Las Vegas Shooting
This Woman Has a Powerful Message For Parents After the Las Vegas Shooting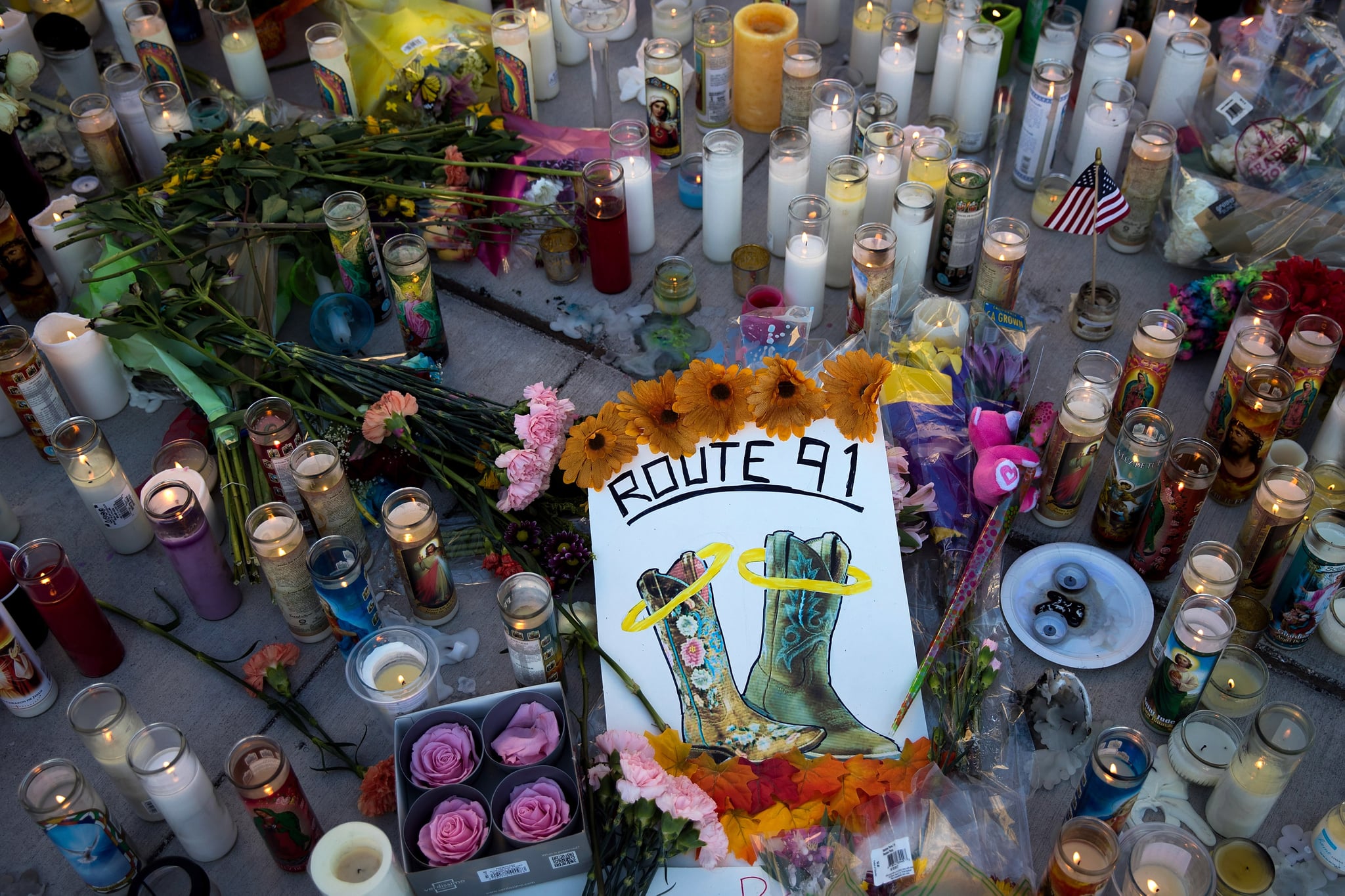 After yet another senseless act of violence in Las Vegas, it seems the amount of truly safe places are few and far between. Whitney Fleming, a mother and blogger at Playdates on Fridays, explained in an emotional Facebook post that until we actually make a change when it comes to gun control, all that's left to do is something good for others:
There are no safe places anymore. Not our schools or churches. Not concerts or malls. Not airplanes or subways. Sometimes the monsters even lurk within the confines of our homes. There's no safe places anymore, which is every parents' worst nightmare. And while I am grief-stricken for the tragic events that occurred in Las Vegas last night while I lay peacefully sleeping in my bed, while I am grief stricken and filled with rage and nauseous with the weight of how many lives this impacted, I am not shocked.
The mom says that while the most recent mass shooting is an immense tragedy, while she grieves she'll teach her children what to do if they ever encounter a similar situation. "I will go over — again — what my children should do if they ever encounter gunfire," she said in the post. "I will explain to them when they should run, when they should hide, and when they should remain silent. I will prepare them for this world and pray they will never need to use the information. I will tell them to look for the helpers, because they are always there. I will hope they remember my tips to guide them to safety."
Most importantly, Fleming encouraged other parents to pass along the same kind message she's planning on sharing with her kids: "I will encourage them to be kind to everyone they meet, because you never know the heartache they are carrying. If only we could clearly see and know how to help those among us that are most damaged inside before they unleash their pain on others."
She has a call to action for us all. "Do something — anything — good today. Do it for someone you don't know. Do it for someone you dislike. Do it for someone because maybe, just maybe, it will stop them from hurting someone else."
Image Source: Drew Angerer / Getty Images