Packing List For a Newborn
Traveling With a Newborn? Here Are Your Packing Essentials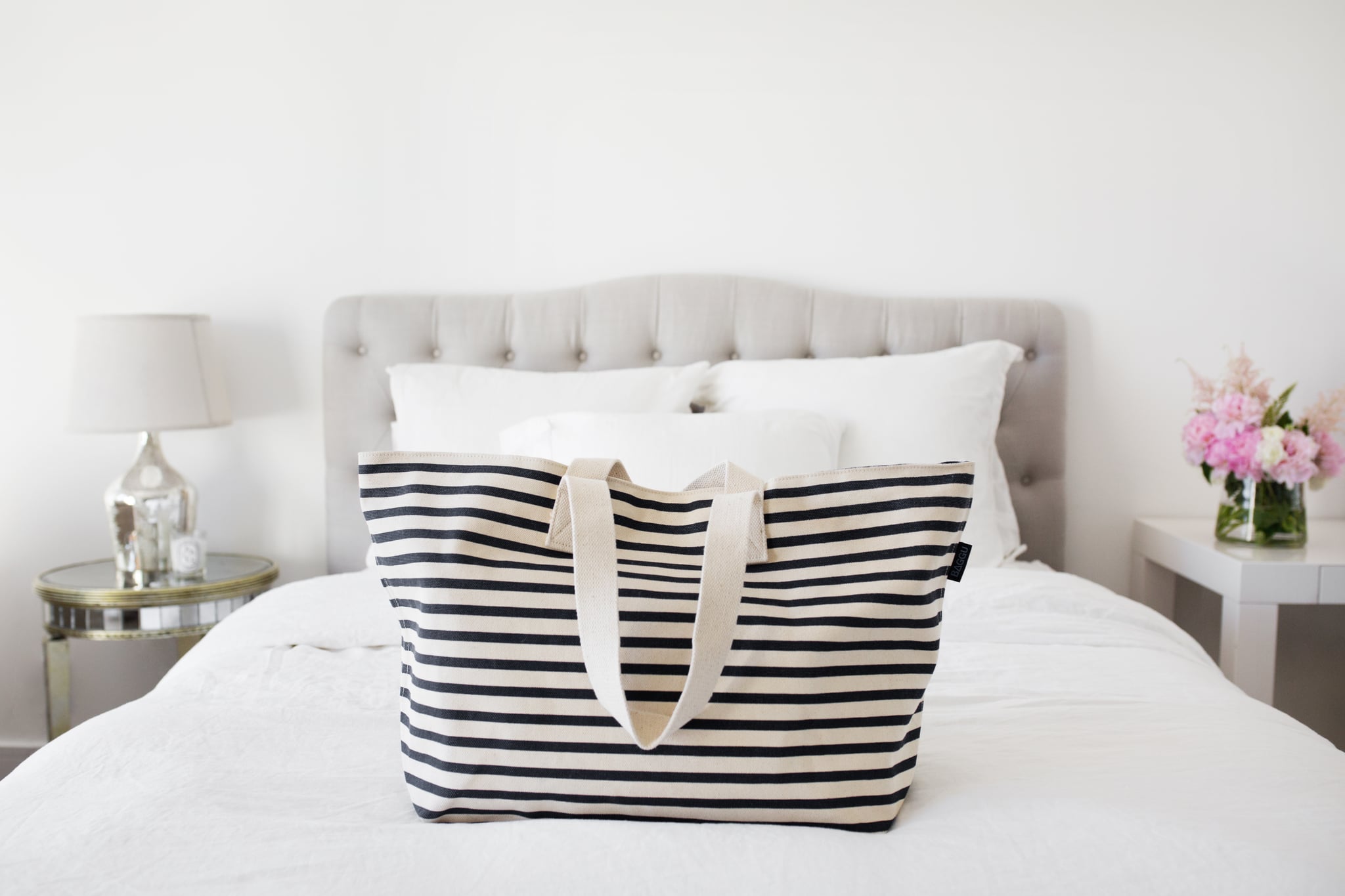 Traveling with a newborn has its fair share of complications, but if you pack well, you can save yourself a headache or two. My son was just a few days shy of 3 months when my husband and I brought him from San Francisco to Chicago, and I felt pretty close to panicked in those weeks leading up to our trip. I had a vision of myself pacing up and down the airplane aisle with a screaming baby, and oh my god, what if I forgot to pack extra clothes? How would I handle airport security? What if our flight was diverted? As usual, I turned to list-making to cope with the anxiety, and that simple preparation helped me feel a bit more relaxed going into the experience.
Obviously, babies of different ages have different needs — traveling with a toddler is an entirely different ball game! — but I found the general checklists below to be incredibly helpful as I readied myself for a long flight with a newborn. As far as the baggage logistics, we decided to lessen the load we'd be lugging around the airport by checking some of the larger items and carrying on a small bag of essentials. And since we knew we'd be staying with family, we ordered extra wipes and diapers to be shipped directly to the house ahead of time.
Bookmark the lists below as you prepare for your next vacation, then check out tips for flying with a baby and more family travel hacks.
Gate-Check Items
Stroller and stroller bag
Car seat
Carry-On Essentials
Wrap carrier
Breast pump and accessories
Bottles
Travel-size bottle wash
Nursing covers (2)
Nursing pads
Changing pad(s)
Diapers
Ziploc bags for dirty diapers/clothes
Baby wipes
Antibacterial wipes
Hand sanitizer
Onesies (2-3)
Hats (2)
Blankets (3)
Burp cloths (2)
Toys, books, and teethers
Extra shirt for mom
Nursing pads
Items to Check or Carry On
Daytime outfits
Pajamas
Hats
Newborn mittens
Swaddles
Blankets
Burp cloths
Bath towel(s)
Baby nail file
Thermometer
Portable sound machine
Extra wipes and diapers
Image Source: POPSUGAR Photography / Sheila Gim