Photo of Baby Breaking Leg While Going Down Slide
Mom Shares Photo of the "Exact Moment" Her Baby Broke Her Leg Going Down a Slide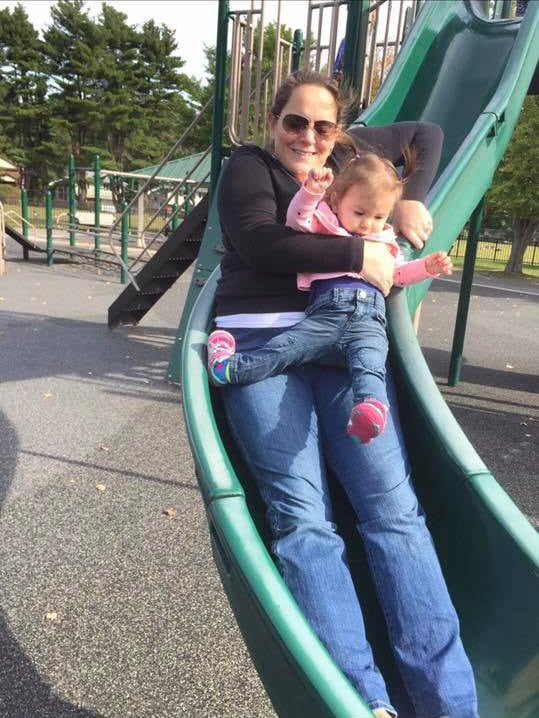 Back in 2015, Heather Clare took her 12-month-old twins to a playground, but what began as a typical day turned into a terrifying ordeal that she is still warning fellow parents about three years later.
"I went down the slide with [Meadow] on my lap, and her foot got caught between me and the slide," Heather posted to Facebook, alongside a photo her husband happened to take that shows the "exact moment her leg is breaking."
It wasn't until they got to the ER and spoke to a not-so-empathetic doctor who "lectured me on how common this injury is" that Heather realized what she had done wrong.
"I had no idea," she said. "I thought everyone took their kids down the slide. I strongly feel every playground should have a warning sign."
But because no such signs exist, she is trying to do her part: "I share this picture every year in hopes that the pain Meadow felt and the guilt that I still feel will save other babies and parents from the same. Don't ever go down a slide with a baby on your lap. There is no safe way to go down a slide with your little."
And for those who told her this was just common sense, she has another news flash from the ER doctor himself: "It is literally one of the top three reasons young children are seen in the ER during the Spring and Summer."