Pink on Daughter Willow Never Crying Quotes May 2018
Pink's Daughter Never Cries, and Though It "Annoys" Her, It's Teaching Her an Important Lesson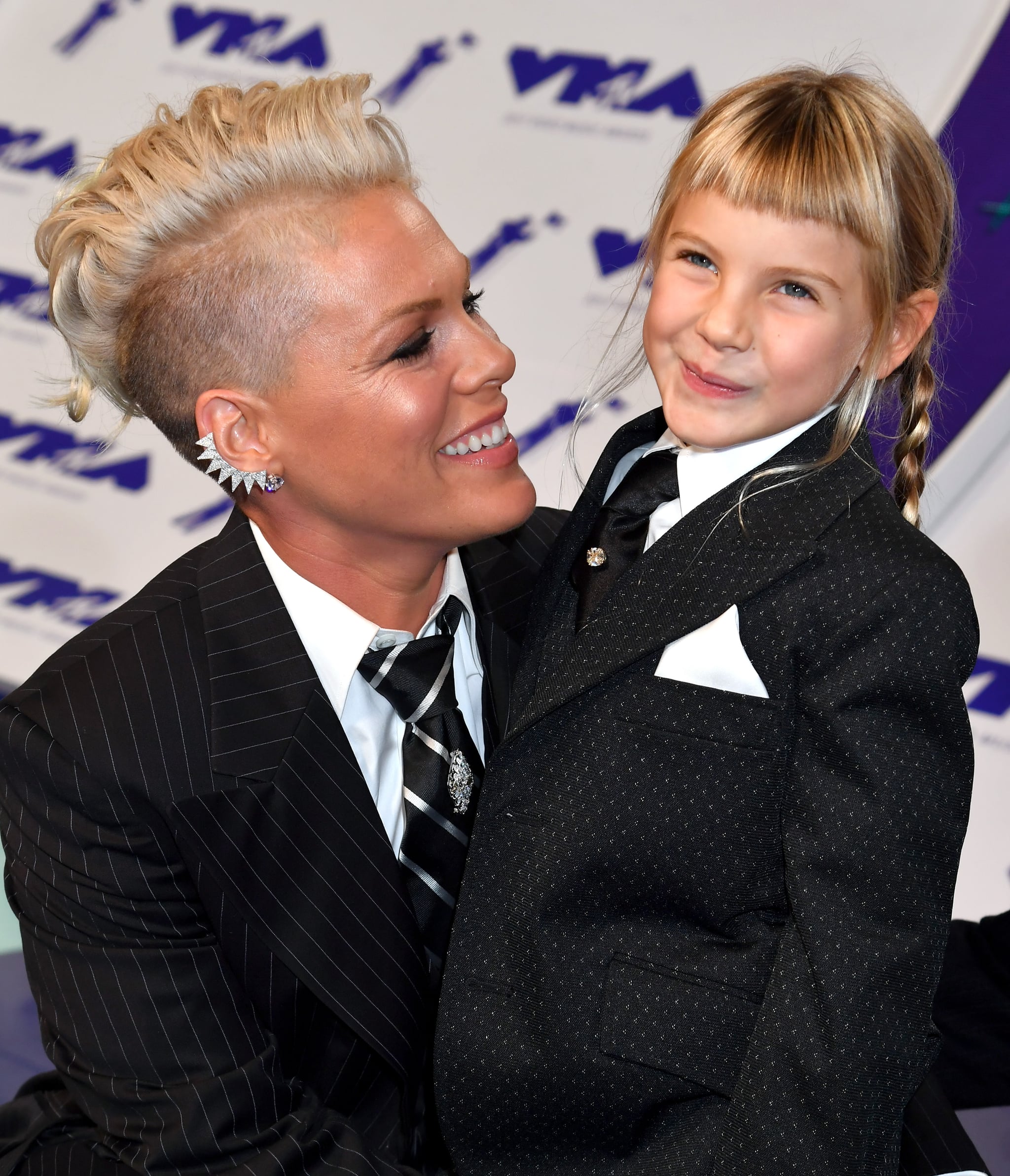 Pink is a singer, songwriter, dancer, and actress, but perhaps the most important role to her is being a mom to 6-year-old Willow Sage and 1-year-old Jameson Moon. The 38-year-old star is gracing the pages of Redbook's June issue, and in her interview, she opened up about the way Willow deals with her emotions, why it worries her, and what it's teaching her about herself.
"Willow won't cry ever, and it annoys me to no end," Pink admitted. "One day I had a sit-in at her school because I knew she was upset and she wouldn't talk to me. I sat down on the pavement and I was like, 'I'm not moving until you tell me about your feelings, because this is going to be a lifelong conversation for you and me and you have to learn to let me in.' Without batting an eye, she goes, 'I promise to tell you more about my feelings if you promise to tell me less about yours.' In my head I was like, Holy sh*t! But I said: 'Not going to happen. People pay me for my feelings.' She processes differently than I do and it's teaching me a lot about how to deal with people. I process out loud. She does it inside and it scares me a little, but I have to let her go through her process."
The mother of two admitted she counts a lot on her friends and neighbors to support her journey as a mom. "It's a little scary sometimes because it's new territory. I want to raise her to be strong and empowered; Jameson too. But nobody tells you how to do that or what that looks like day-to-day. That's why I'm so grateful that I've found this group of incredible women who can understand these experiences. I never had a group of women friends before, and that's been the most awesome thing about my 30s."
Right now, Pink and her family are on the road for her Beautiful Trauma tour. It was a "family decision" for all of them to go together. "We've been on the tour bus for three days and I haven't slept, so that's great. I know this is going to be hard, but we'll make amazing memories," she said. "I've never juggled so many damn plates in my life, but it's because I want to. I enjoy it. If I had nannies raising my kids and just wanted to be a rock star and party all the time, I wouldn't be successful and I wouldn't be happy."