Princess Charlotte Sneezing at the Royal Wedding
I Truly Cannot Stop Laughing at These Pics of Princess Charlotte Sneezing at the Royal Wedding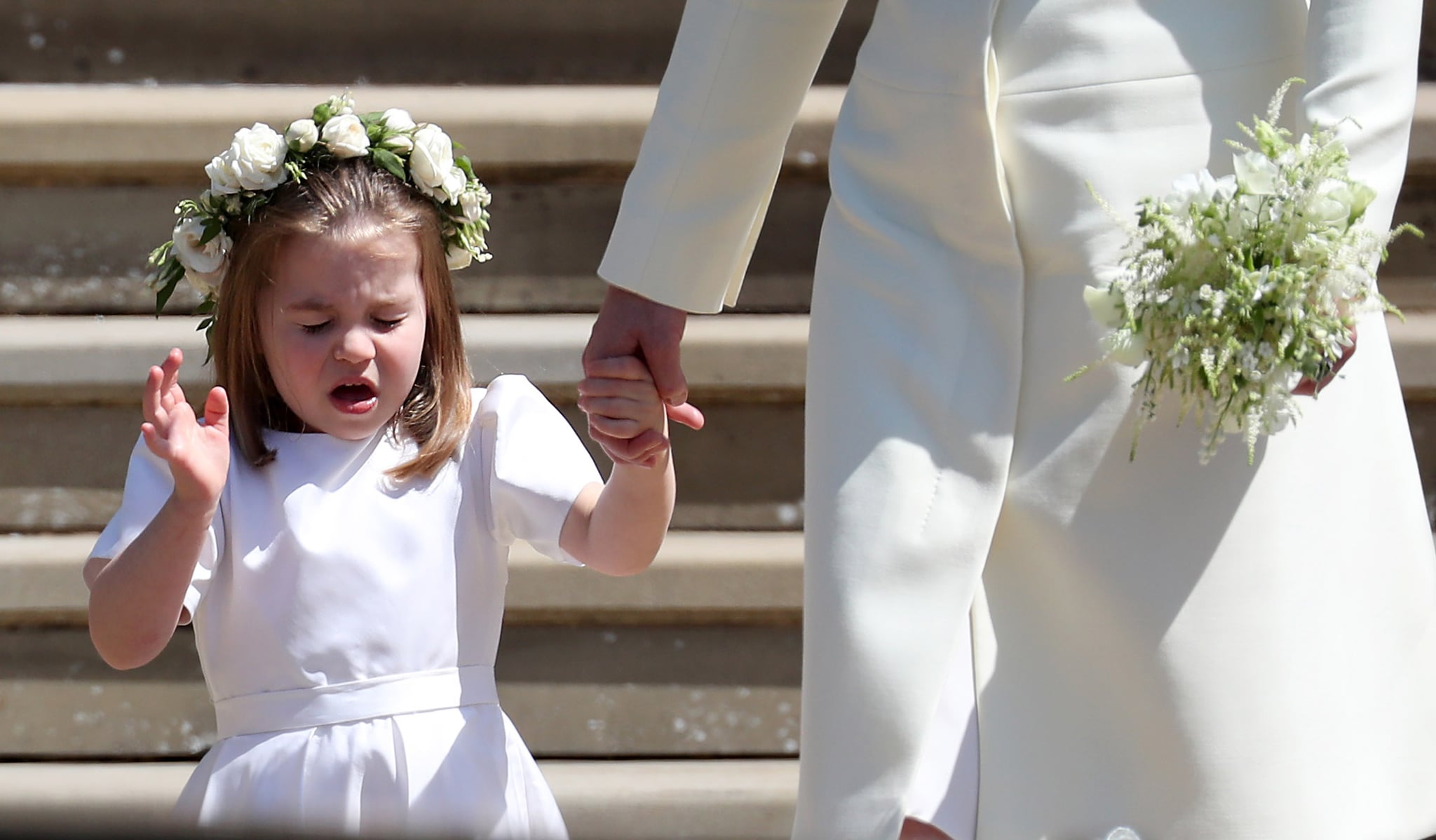 If you only ever saw the photo above, you'd probably assume that Princess Charlotte was in the middle of a wave to the crowd at the Royal Wedding when her eyes caught a ray of sun, which caused her to screw up her face a bit — but it's actually so, so much better than that. The 3-year-old, surrounded by photographers and royal guests, was in the middle of an adorable sneeze.
It is high time for hay fever, after all.
Check out the hysterical before and after below (and get ready to LOL at the fact that, of course, in typical toddler fashion, she sneezes right into the palm of her hand).