Rose Gold Gelato Cocktail at Disney World
Here's How to Get a Boozy, Sparkling Rose Gold Gelato Float at Disney World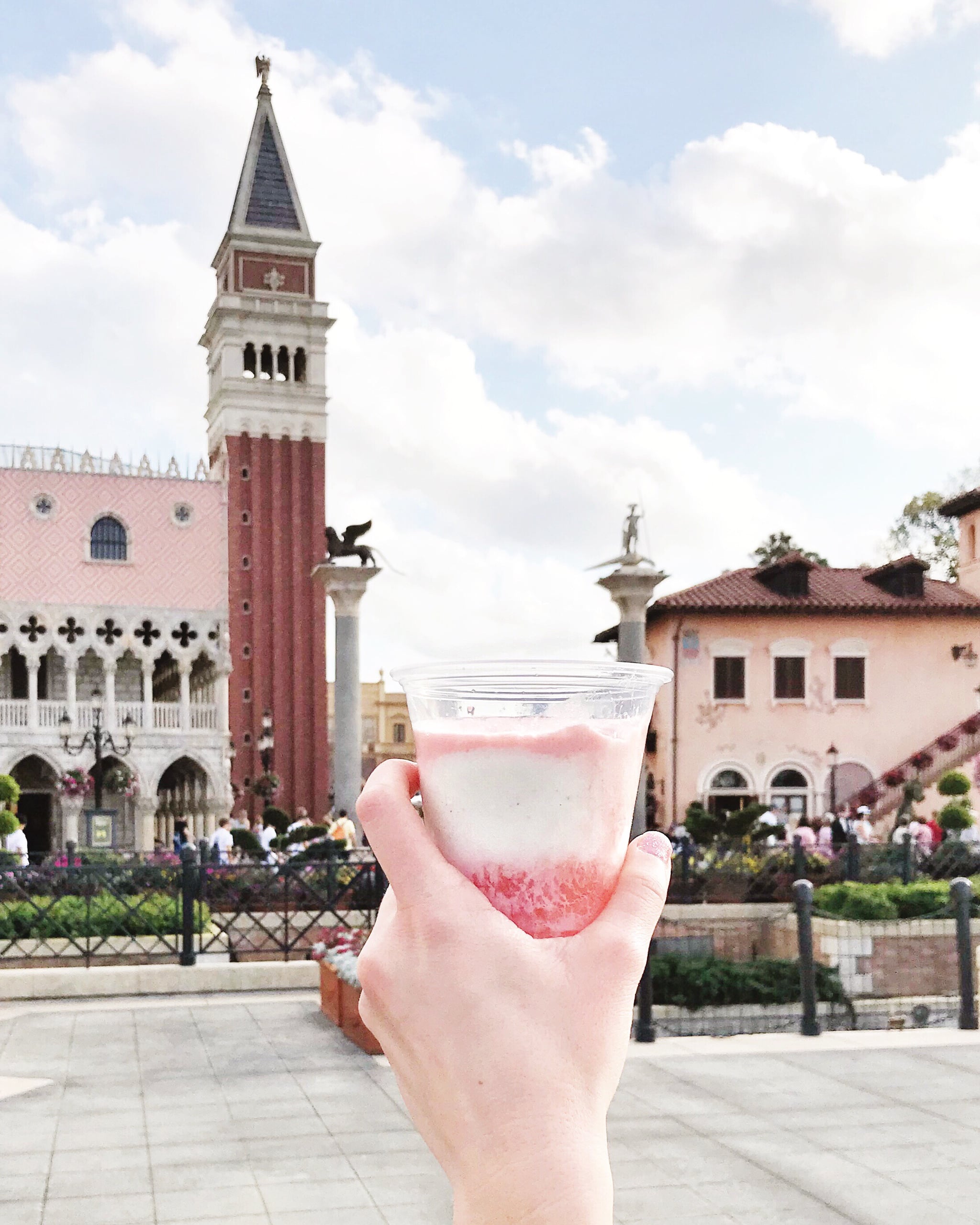 The rose gold gelato cocktail at Epcot is joining my collection of favorite rose gold treats at Disney World (yes, I drank it while wearing my rose gold ears, rose gold spirit jersey, and millennial pink Magic Band after eating a rose gold cupcake). But before you start researching menu items, heads up: it's not actually on the menu!
In preparation for the runDisney Princess Half Marathon at Disney World — and my first trip to Disney World since 2001 — I was all about scoping out the treats in advance. You know . . . to carb load? And while I'm admittedly not a big drinker, I somehow became enthralled in the idea of trying all the different boozy treats around the different parks, particularly Epcot.
Diving deep into listicles and infographics for the best drink from every country, I somehow committed to memory a drink that doesn't actually exist — a sparkling gelato float at the Italy Pavilion. Because of said folly, I ended up creating my own drink.
In reality, the treats I fused together in my mind are both called "frizzante" — but to my intense disappointment, I learned the hard way that it exists in two iterations. The gelato frizzante doesn't have booze, and the boozy frizzante doesn't have gelato. Missed opportunity, in my opinion.
As such, I took matters into my own hands. The result was a more-than-magical sparkling rose gold concoction — an off-the-menu DIY treat that tastes like a fizzy, boozy creamsicle. Mmmm. Here's how you make it.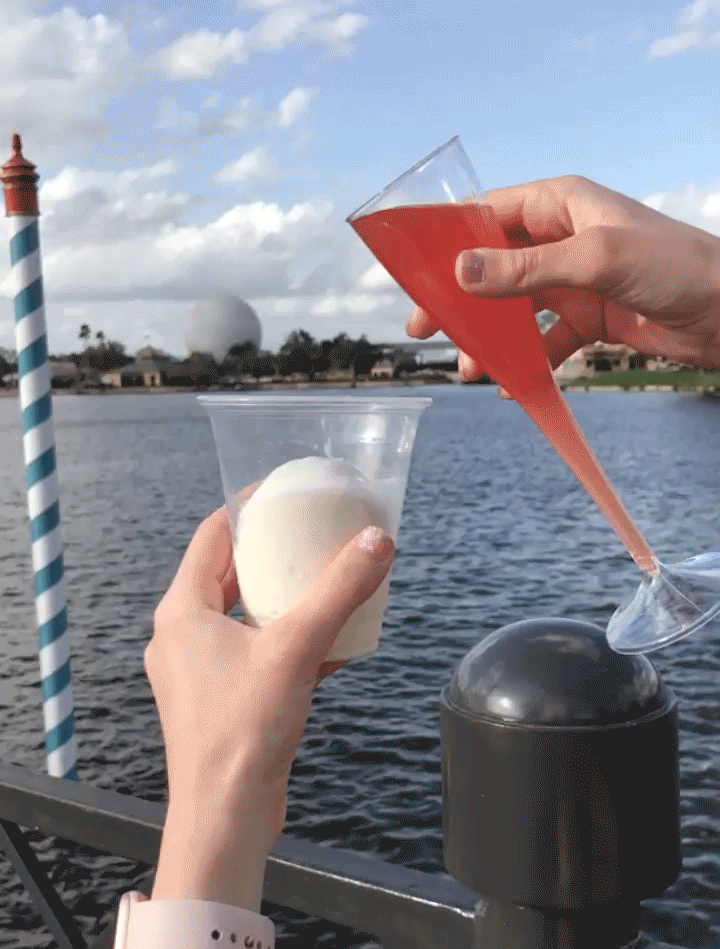 Head to the Tutto Gusto Wine Cellar bar or the bar in Tutto Italia (they're next to each other), and order a frizzante cocktail with no ice. The blend of Prosecco, campari, and blood orange juice creates the rose-colored centerpiece for your float.
Once you've got your drink in hand, take it to-go (yes, you can take your drink to go!) and walk just a few steps over to the gelato cart just at the entrance of the Italy Pavilion. Order a scoop of vanilla gelato in a drink cup, and pour your frizzante cocktail over the gelato. Et voila!
From personal experience, I can tell you this delicious dessert drink made for the perfect nightcap while watching fireworks over the lake. But to ensure that this DIY method was doable for someone else, I told my friend Sarah to give it a shot; she had an equally easy time getting the drink and gelato and also found it to be quite delicious. She even snapped these gorgeous photos so I could share our new hack with the rest of the world. Win-win!