Roselyn Sanchez Shamed For Hosting Latin Grammys
Roselyn Sanchez Responds After Being Shamed For Hosting Latin Grammys 2 Weeks After Giving Birth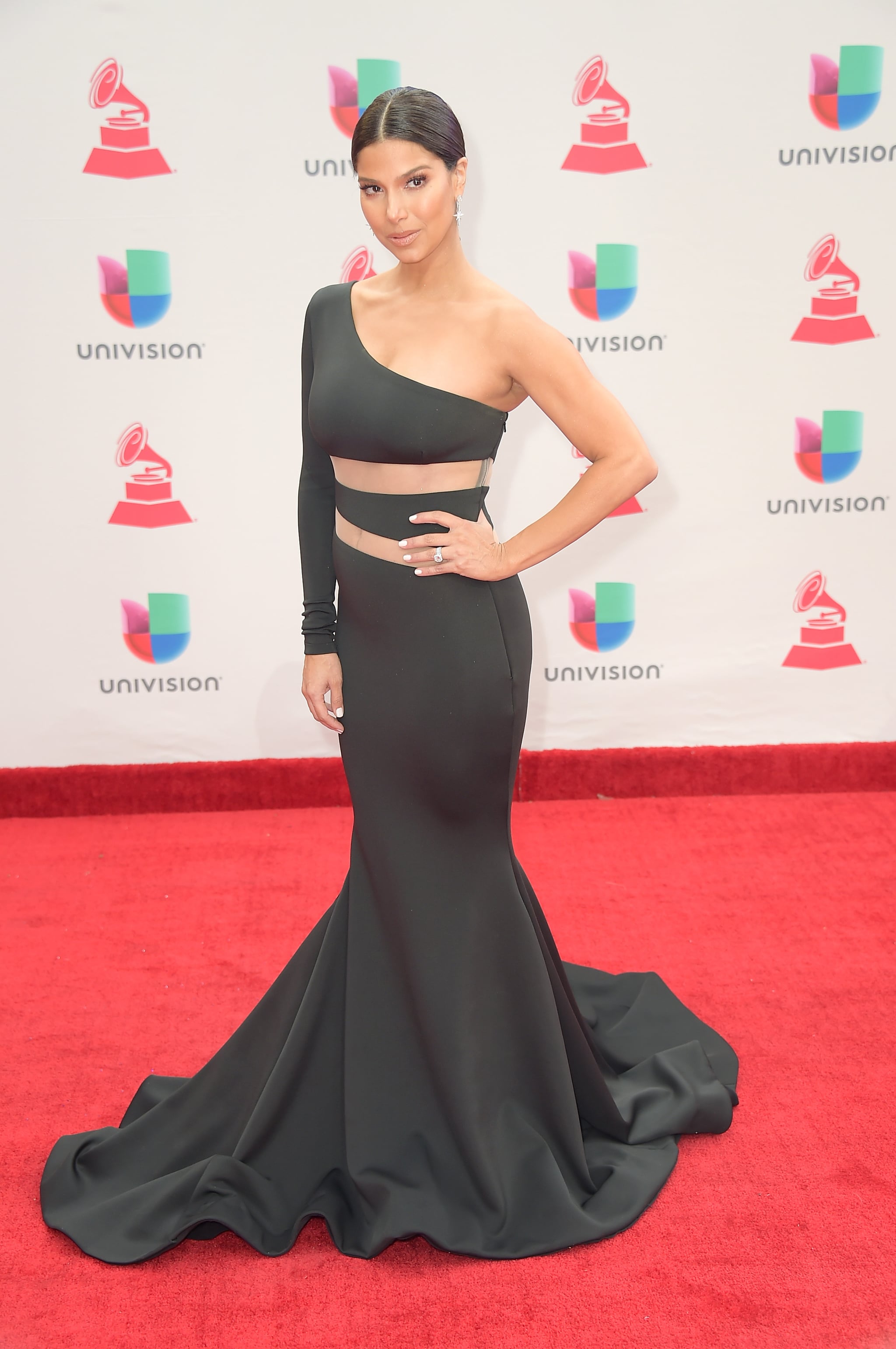 Roselyn Sanchez gave birth to son Dylan Gabriel Winter on Nov. 3 2017, and almost exactly two weeks later, she was back to work. The actress had committed to hosting the Latin Grammys before giving birth, and she did just that — but it didn't come without shaming. People on social media criticized her for not being with her son and for not taking enough time to rest. She took to Instagram to respond and let her fans know that she was fine.
"Little by little I have read comments on my social media that there are a lot of people worried. They tell me: 'Roselyn, take care of yourself. You just had a baby and it's dangerous. You have to rest for 40 days.' You are absolutely right, but I already committed. I'm here. I'm not 100 percent recovered, but I feel good. I promise you that I'm taking care of myself. The baby is at the hotel with his two nannies and he is calm. Everything is OK, so don't worry. We are going to do the show tomorrow. It's going to be beautiful. I'm doing it with a lot of love for all my people in Puerto Rico. To represent my country, I'll sacrifice myself. Pray for me . . . The show will be spectacular," she said in Spanish.
The 44-year-old documented her entire journey getting ready to host the show in Las Vegas on Instagram and even posted a picture breastfeeding her newborn as she prepped for the show. Roselyn and her husband, Eric Winter, are already parents to 5-year-old daughter Sebella Rose. At the end of the day, if she chose to follow through with hosting, then that's her choice, and no one should have a problem with that.