Screen Time Before Bed Study
If Your Kids Are Begging For More Screen Time, Make Sure It's Not at This Time of Day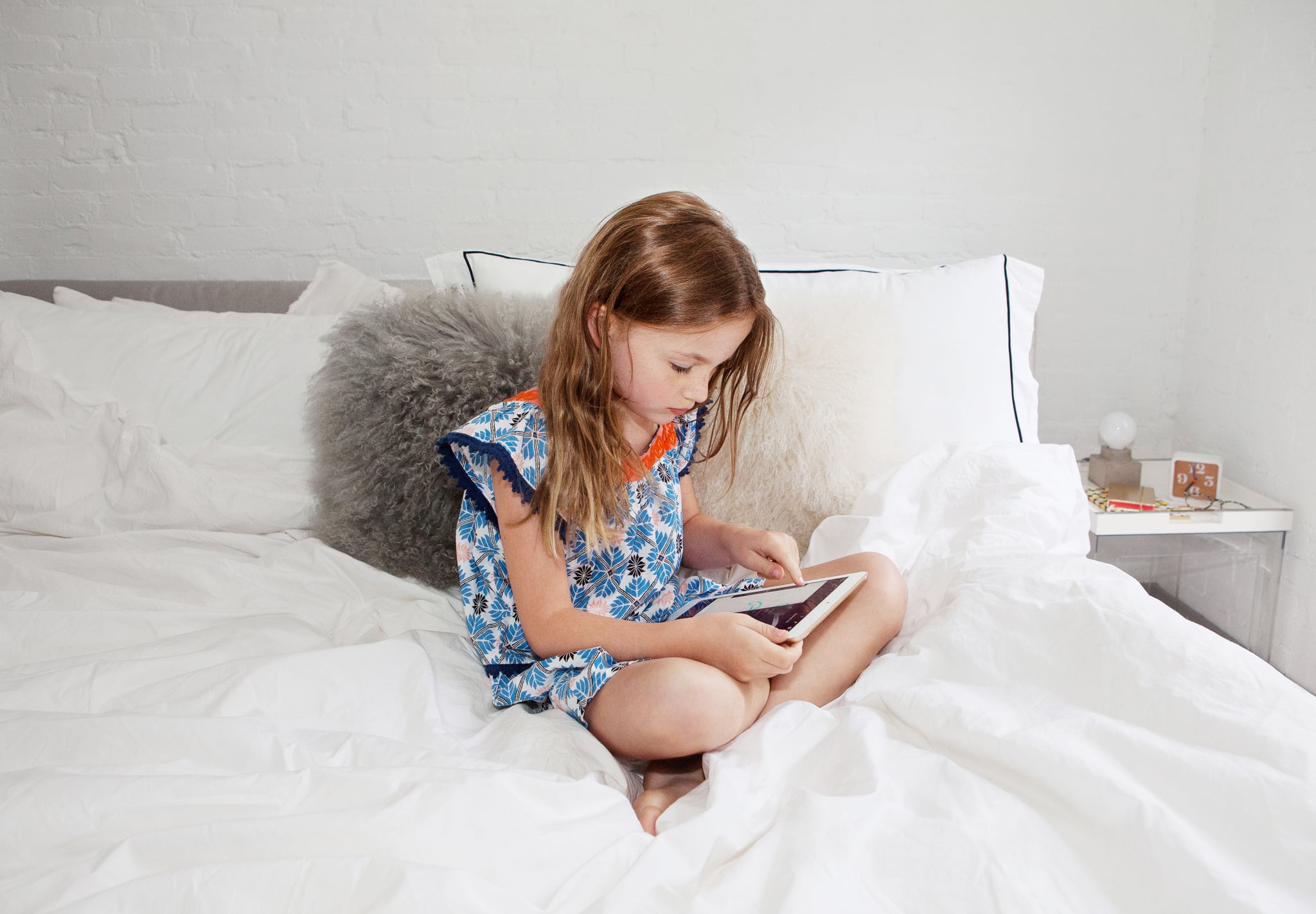 Denying our children screen time can often be met with a temper tantrum, but a new study is proving that we're actually helping our kids by saying "no," especially at nighttime. A study from researchers at the Penn State College of Medicine analyzed the impact of screen time before bed on sleep and nutrition, and while the numbers may not be surprising, it's a reminder that screen time before bed can cause less sleep, lower quality of sleep, fatigue in the morning, and a higher body mass index (BMI).
"We saw technology before bed being associated with less sleep and higher BMIs," Caitlyn Fuller, a medical student involved in the study, said. "We also saw this technology use being associated with more fatigue in the morning, which, circling back, is another risk factor for higher BMIs. So we're seeing a loop pattern forming."
The study, which is published in the Global Pediatric Health journal, analyzed the technology used (computer, video games, cell phone, and television) and sleep habits of 234 children ages 8 to 17. The research shows that children who watched TV or played video games before bed got 30 fewer minutes of sleep than those who didn't use devices. Children who used their cell phone or computer before bed got approximately one less hour of sleep than media-free kids. Interestingly enough, kids who watched TV before bed had the highest chance of waking up in the middle of the night to use a device.
Although there are some educational applications and games out there for kids, it's important to have boundaries. For example, the American Academy of Pediatrics recommends media-free meals and keeping devices out of your child's room at bedtime. With so many kids carrying cell phones at a young age, let's make sure our kids know that their health is more important than Candy Crush!
Image Source: POPSUGAR Photography / Lexi Lambros