Is Selena Gomez in Hotel Transylvania
Selena Gomez Accidentally Changed This 1 Detail of Her Hotel Transylvania Character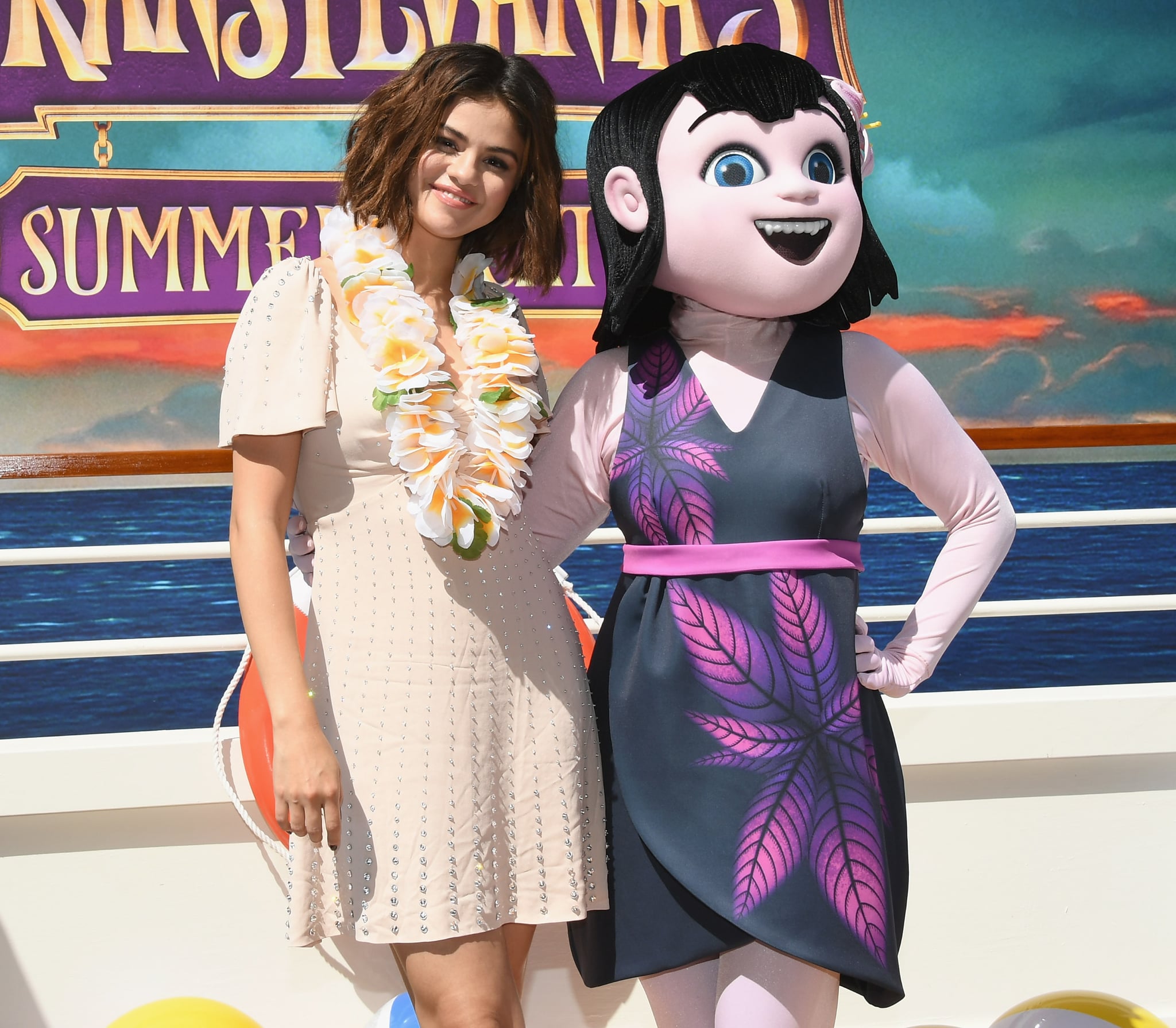 Image Source: Getty / Jon Kopaloff
Hotel Transylvania 3 is expected to be a summer adventure for the whole family, but to Selena Gomez, returning to the studio to voice her character Mavis was like revisiting an old friend. Gomez, who first voiced Mavis at 17, watched the young vampire and daughter to Dracula (Adam Sandler) grow from a lovestruck teenager, to wife to the very human and quirky Jonathan (Andy Sandberg), to now the mother to their adorable red-headed son, Asher. While Gomez jokes that her character's life journey is pretty different from her own ("I'm nowhere near any of that," she told POPSUGAR), some of Selena's own personal growth is evident in Mavis's voice. Literally.
"My voice [has] changed since I was 17 or 18 when I did the first one," Gomez told POPSUGAR. "The voice just got lower and lower, but I watched the first one, and I can't go that high anymore." Gomez said that her voice changing was definitely a plus for her character and that it only made sense that Mavis's voice would also mature throughout the years. She explained that it helped that her character was also growing up in her fictional, animated world, and though Gomez isn't a wife and mom yet, she and Mavis both share a love of children.
"I love staying connected to the littles," Gomez said. "I loved being a part of a show (Wizards of Waverly Place) that is centered for families. There's nothing better than making a kid smile."
We have a feeling Gomez won't have a problem making kids smile on July 13 when Hotel Transylvania 3 hits theater. We just hope they're prepared to hear and see a more adult Mavis!
Image Source: Getty/ Jon Kopaloff