Senator Tammy Duckworth Pregnant With Second Child
Tammy Duckworth Will Make History as the First Senator to Give Birth in Office!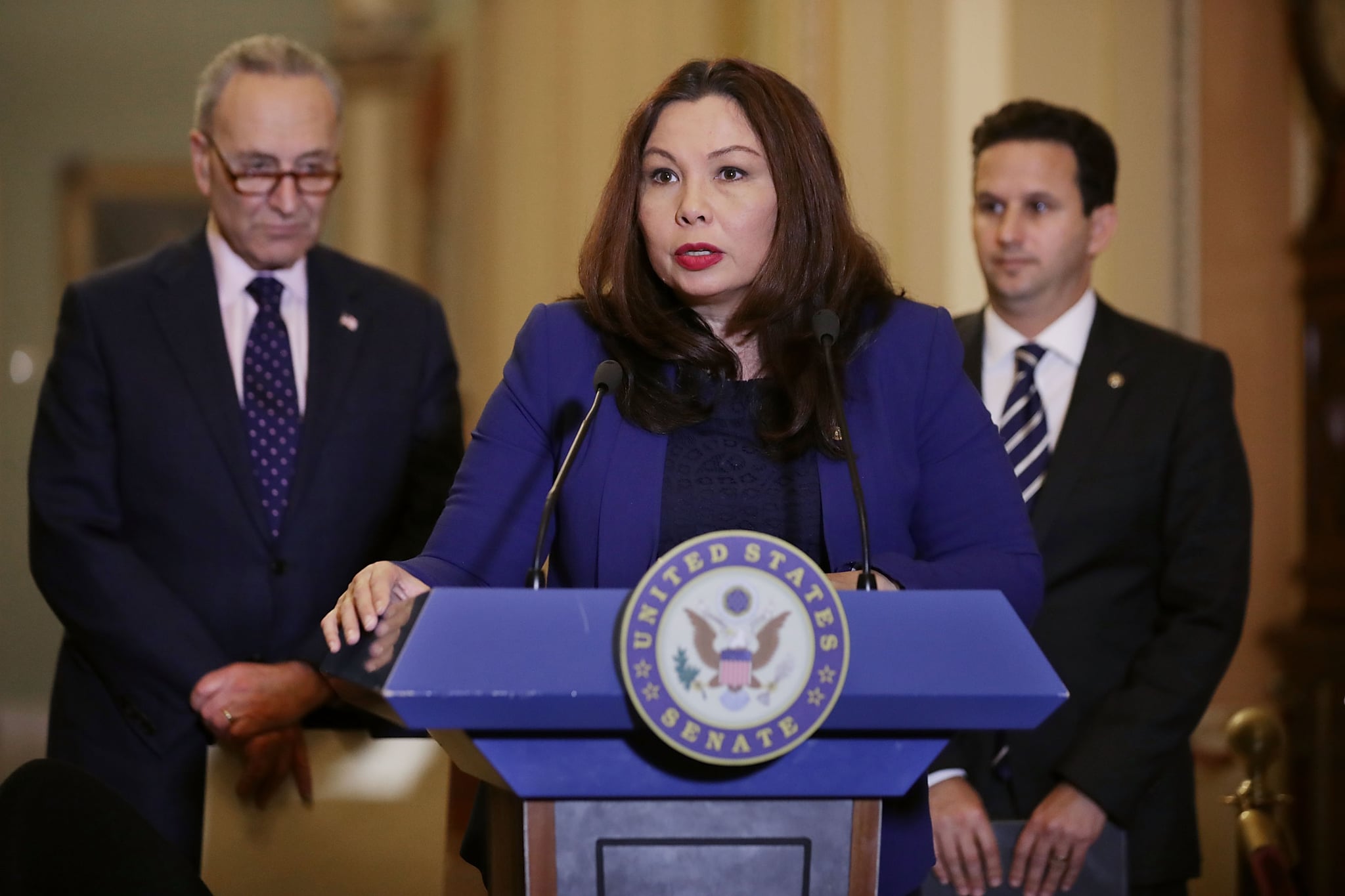 Tammy Duckworth is many things: the second female senator elected in Illinois, a retired Army lieutenant colonel, a Purple Heart recipient, a mom to 3-year-old Abigail, and now, pregnant with her second child, she will be the first sitting senator to give birth while in office. Duckworth is expecting the arrival of baby girl number two this April, just a few weeks after her 50th birthday on March 12.
In US history, just 10 women in Congress have given birth while in office, but all were serving in the House of Representatives at the time (and Duckworth is one of them!). Her colleague Sen. Dick Durbin of Illinois acknowledged Duckworth making history in a statement: "I am proud to have her as my Illinois colleague and prouder still that she will make history by being the first U.S. Senator to have a baby while in office. I couldn't be happier for her."
Just over six months pregnant now, Duckworth says she "feels great" — but the senator has had a long road to motherhood. She and her husband, Bryan Bowlsbey, tried a variety of methods to get pregnant before conceiving Abigail via IVF. Eighteen months after Abigail's C-section birth, Duckworth and Bowlsbey chose to try IVF again but endured several rounds and a miscarriage in 2016 before becoming pregnant with baby number two.
"I've had multiple IVF cycles and a miscarriage trying to conceive again, so we're very grateful," Duckworth told the Chicago Sun-Times. She added in a statement from her office: "Bryan and I are thrilled that our family is getting a little bit bigger, and Abigail is ecstatic to welcome her baby sister home this spring. As tough as juggling the demands of motherhood and being a Senator can be, I'm hardly alone or unique as a working parent, and Abigail has only made me more committed to doing my job and standing up for hardworking families everywhere."