Sloths at Green Planet Dubai
Yes, National Sloth Day Is a Thing and Here's Where to Hang Out With Them in Dubai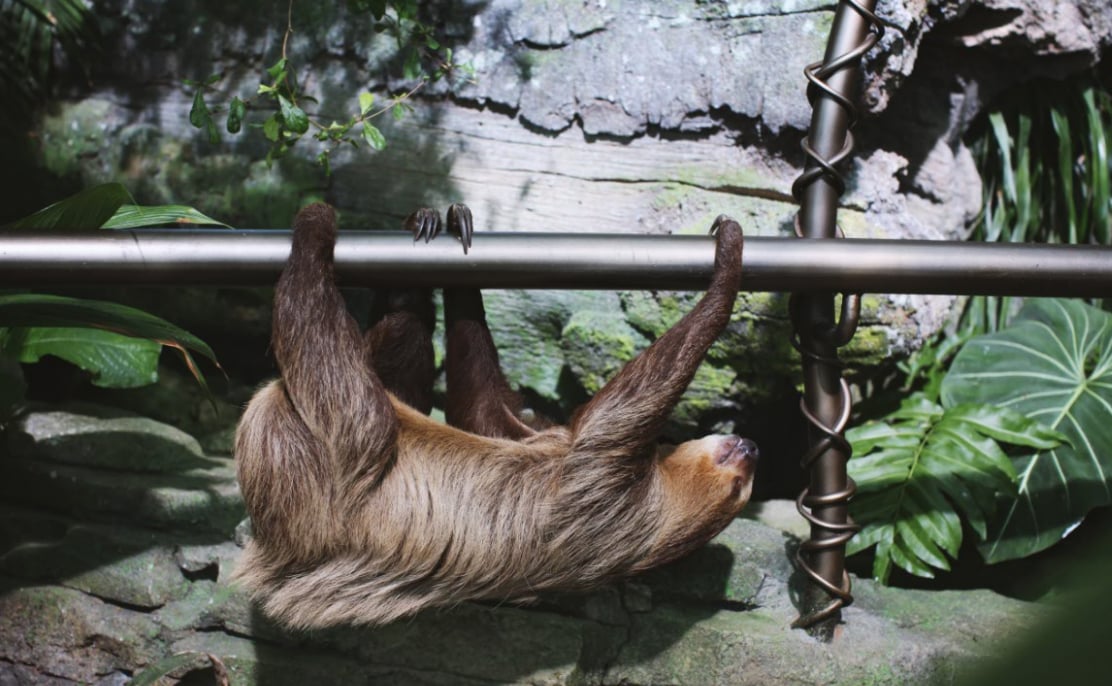 Kids really do get to have all of the fun. To celebrate National Sloth Day on October 20, little ones can hang out with the cuddly and slow-moving creatures and be their best (lazy) selves.
For one day only moms can encourage their children to stay in pajamas to hang out with the animals at The Green Planet on Dubai's CityWalk because, get this, you're actually required to wear your nightclothes to chill at this daytime party. There kids can take part in arts an crafts (including making sloth masks) in one of four sessions between 11 a.m. and 5 p.m.
They may be incredibly slow, hang out alone, and spend between 10 and 15 hours sleeping but believe it or not, sloths play a very important role in the ecosystem; they support beetles, cockroaches, fungi, moths and algae (which they use to camouflage in trees) in their fur and on their skin.
The creatures, whose closest genetic relatives are ant eaters or armadillos, aren't just slow movers, they have a very sluggish digestive system too and it can take up to a month to process food.
Careful though, they have four inch claws to help them hold onto branches and their tongues can stretch up to 10 inches out of their mouths!
Phew! We're off to take a nap.
Image Source: Green Planet