Strong Like Mom Kids' Target Shirt
This "Strong Like Mom" Kids' Tee Should Be in Every Child's Closet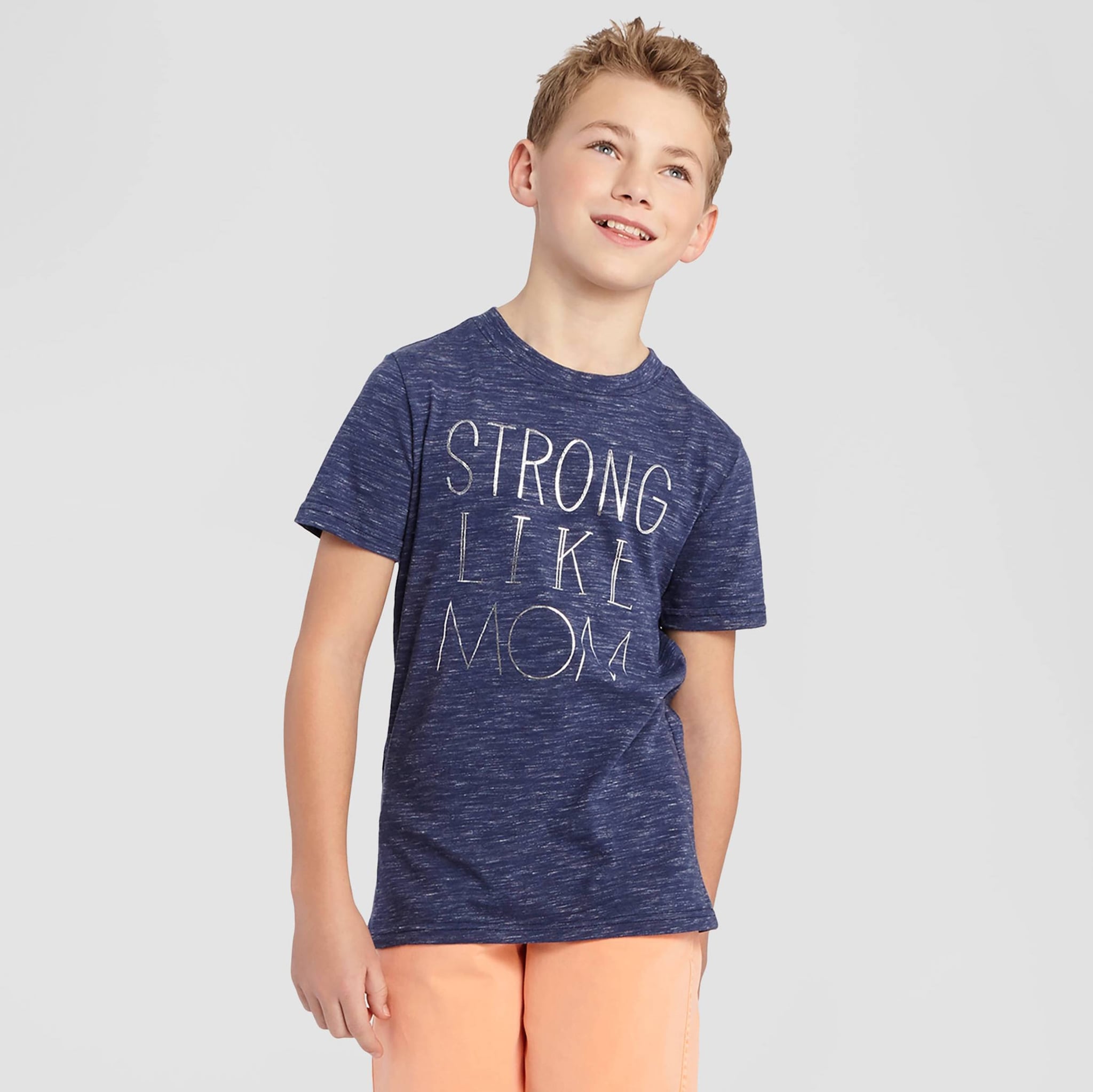 We've been obsessed with Cat & Jack since the brand started rolling out adorable graphic tees and sweetly printed leggings in Target stores last year, but now we're completely dedicated to this amazing brand after the release of a seriously amazing t-shirt.
Now available in Target stores, this boys' "Strong Like Mom" shirt ($6) is making waves — not only does it send a powerful message about typical gendered clothing items, it highlights the undeniable strength of a mother. Most of Cat & Jack's clothing for kids features great causes and powerful messages, but more importantly, the company totally seems to understand that a lot of kids — and their parents — don't only want heteronormative fashion choices.
As if we didn't already love — and spend half our days — in Target, now there's even more reason to.