Study Links Ibuprofen With Male Infertility
Ibuprofen Was Just Linked to Male Infertility — Here's What You Need to Know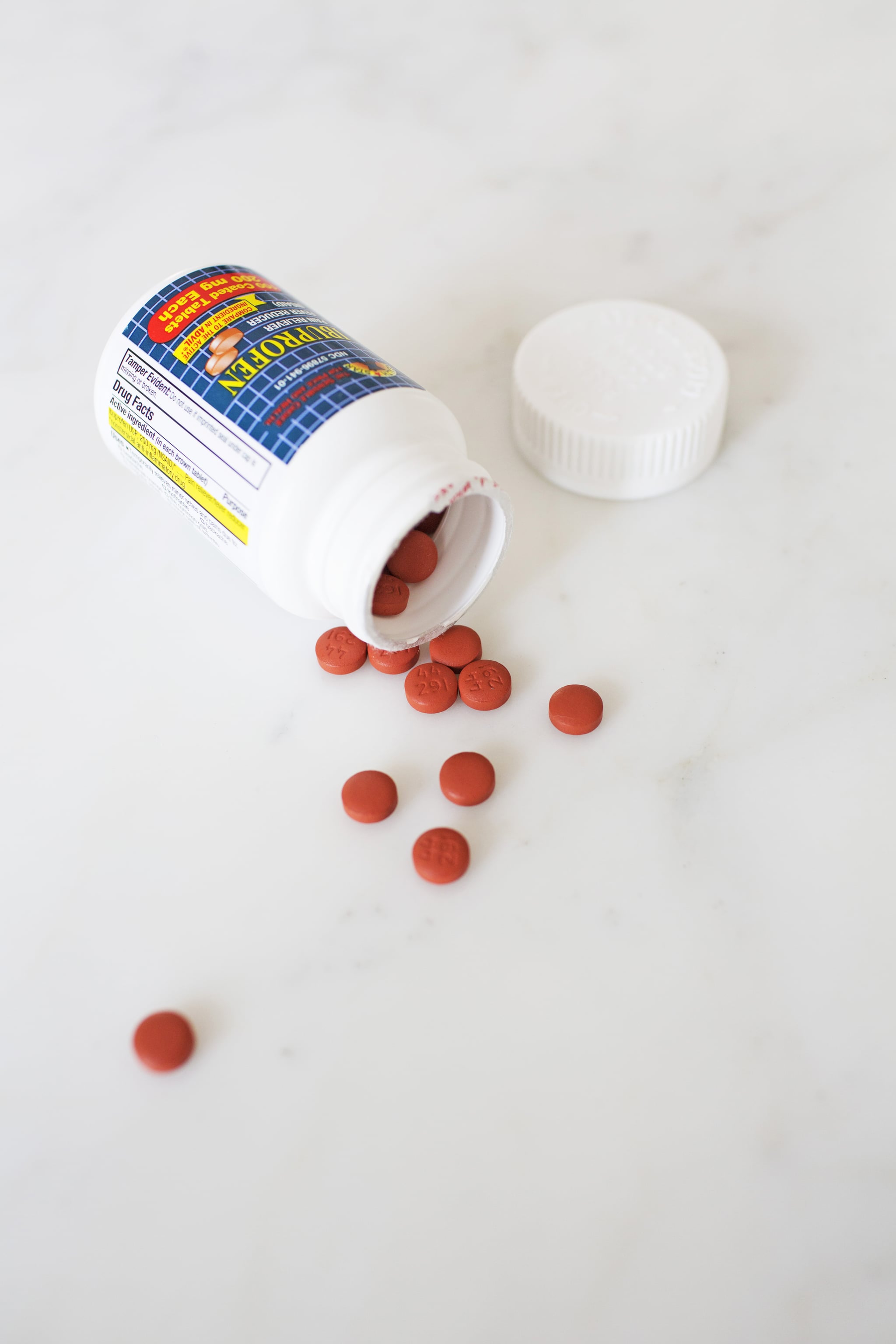 When struggling to get pregnant, couples will immediately try to find the source of the issue, but a small new study has revealed that ibuprofen could be a potential sperm killer, and it's something all trying couples should read. The small study, which was published in the Proceedings of the National Academy of Sciences journal, took place in Denmark and France and looked at 31 men and the impact of a high daily dose of ibuprofen on their fertility. Of the group of men ages 18 through 35, 14 of them were given 600 milligrams twice a day. CNN reports that this maximum dosage of generic ibuprofen products is what many athletes consume. The 17 other volunteers were given a placebo pill.
Although the study continued for six weeks, after just two weeks of taking the doses daily, the group of men taking the ibuprofen developed a hormonal condition which showed a lower testosterone level. Compensated hypogonadism typically develops in middle-aged males, yet the heavy dose induced the condition early on. The study reports that the condition is "associated with adverse reproductive and physical health disorders."
Since the study was conducted over a short period of time, coauthor Bernard Jégou explained that the participants can recover from the condition. "It is sure that these effects are reversible," he said. "However, it's unknown whether the health effects of long-term ibuprofen use are reversible."
Image Source: POPSUGAR Photography / Sheila Gim