Support System For New Parents
A List of the Many Thank Yous I Owe After My Baby's First Year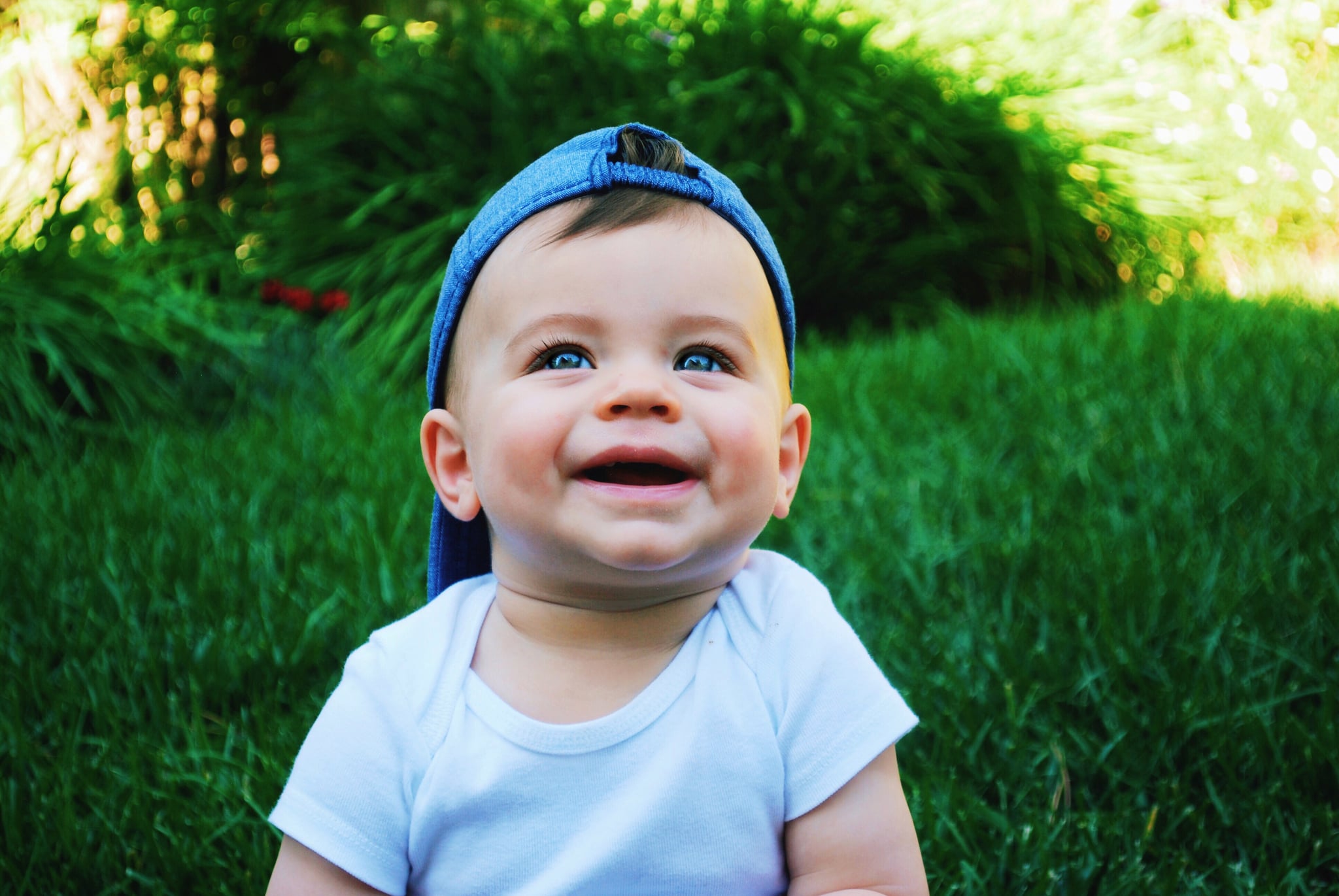 The first year of parenthood is no joke, and as my baby turns 1, I owe a "thank you" to every friend, relative, and stranger who made it just a little bit easier. In my early weeks as a mom, I was reminded again and again that the first year is the toughest. It's exciting and exhausting and full of surprises, both good and . . . challenging. Now that I'm on the other side, it's safe to say it really did take a village, so without further ado, here are some of the many thank yous I owe after year one.
The biggest thank you to my son: my favorite miracle, my crazy sweets, my dramatic and wild and hilarious little boy. You're exactly the person I thought you'd be, only better. (And louder.)
A million thank yous to the midwife who recognized an issue during delivery and who likely saved my son's life by knowing when to ask for help.
Thank you to the nurse who didn't say anything when I started sobbing minutes before we were set to leave the hospital. She understood that I was equal parts thrilled and terrified, and she knew that all I needed was a hug and a "You'll do great."
Thank you to my father-in-law for the pounds and pounds of lasagna that kept me happy and full and functioning in those early weeks.
Thank you to the friends who showed up and called even when I said they didn't need to.
Thank you to my mom, who stayed with us during the first month and ensured our survival. Thank you for every meal, every load of laundry, every early-morning babysitting shift that gave us an extra 30 minutes of sleep. Thank you for the comfort, the reassurance, the cheerleading — and that overwhelming, overprotective love I didn't quite understand until now.
Thank you to the sweet mailman who knocked on the window and made a silly face each day, becoming my son's best friend while he delivered 100 or so Amazon packages.
Thank you to every stranger who held open doors, helped me carry grocery bags, and let me cut in line. Special thanks to the guy who unloaded my entire grocery cart during a particularly tough meltdown moment, making what could have been a rough day a feel-good one.
Thank you to the ER doctor whose kindness left a mark.
Thank you to the friends and family who left kind comments, sent encouraging texts, and put up with SO MANY baby pictures.
Thank you to the woman at the airport who saw me holding my pump supplies and offered to stand outside the restroom so that I could pump in private.
Thank you to the nanny who shows up with so much energy each week, who puts a smile on my son's face when she walks in the door, and who gives me the greatest gift: a sense of security and calm when I leave for work each day.
Thank you to the mom friends who didn't make me feel bad about asking silly questions, who gave me the real-talk advice I needed when I felt like I wasn't good enough.
Thank you to the barista who didn't judge me when I made the immediate, necessary leap from small to large morning coffees.
Thank you to the flight attendant who made us laugh while our baby screamed, asking, "Are you sure you don't want some wine?"
Thank you to the coworkers who welcomed me back after maternity leave with signs and notes and flowers. Thank you for asking about my son but knowing there's more to me than motherhood — for recognizing and celebrating my many selves.
And finally: thank you to my other half for seamlessly transitioning into this parenting partnership with me. Thanks for being so damn thoughtful, selfless, and understanding that it makes me want to do better. Thank you for being the fun dad, the helpful husband, and the kind spirit who makes our family the one I always hoped to have someday. Thank you, thank you, thank you for making this wild ride of a year just as special and love-filled as I'd imagined. You made the dream come true.
Image Source: POPSUGAR Photography / Laura Meyers