What Is the Instant Pot Max?
The New Instant Pot Can Literally Stir Itself — and Has 3 Other Life-Saving Functions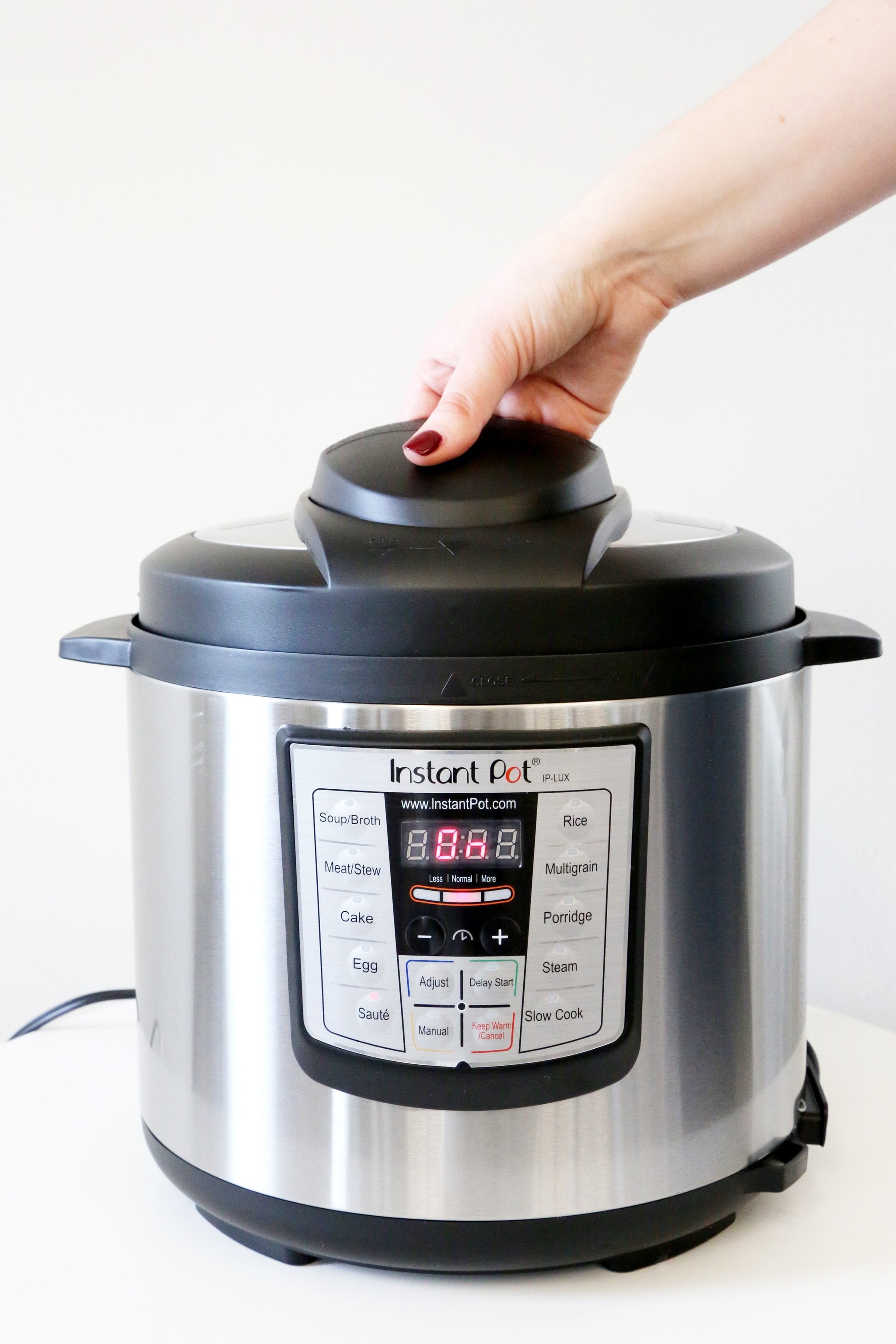 Instant Pot is coming out with a brand new model soon, and it's about to make your usual cooking routine even easier. Dubbed the Instant Pot Max, the nifty kitchen gadget will have the usual functions of the brand's handy-dandy devices (steaming, pressure cooking, wine making, sautéing, life saving, etc.), in addition to an extra capability: pressure canning! That's right, folks — the upcoming model will allow you to make homemade preserves in the comfort of your own kitchen, due to the fact that it'll be able to reach higher pressure levels than previous models, according to The Kitchn. We're practically salivating at the thought of all the scrumptious jams and sauces we could make in this bad boy!
Besides the pressure canning capability, the Instant Pot Max boasts a few other upgrades, including a touch screen (how fancy!), new venting features for added safety (sayonara, overheating problems!), and an automatic stirrer, so you can make dishes like risotto without having to be home to give the ingredients a manual whirl periodically.
So when is this jam-producing, self-stirring, heaven-sent appliance hitting store shelves? The Instant Pot Max will be released this May or June, The Kitchn reports. Whereas the regular 7-in-1 Instant Pot usually retails around $100, the future 8-in-1 version will cost around $200. While you patiently wait for the IP Max to drop this Spring, may we suggest cooking a few of our favorite Instant Pot recipes in the meantime?
Image Source: POPSUGAR Photography / Anna Monette Roberts