What It's Like Having a CEO Mom
My Mom Left Her Stay-at-Home Life to Become a CEO — and I Thank Her For It Every Day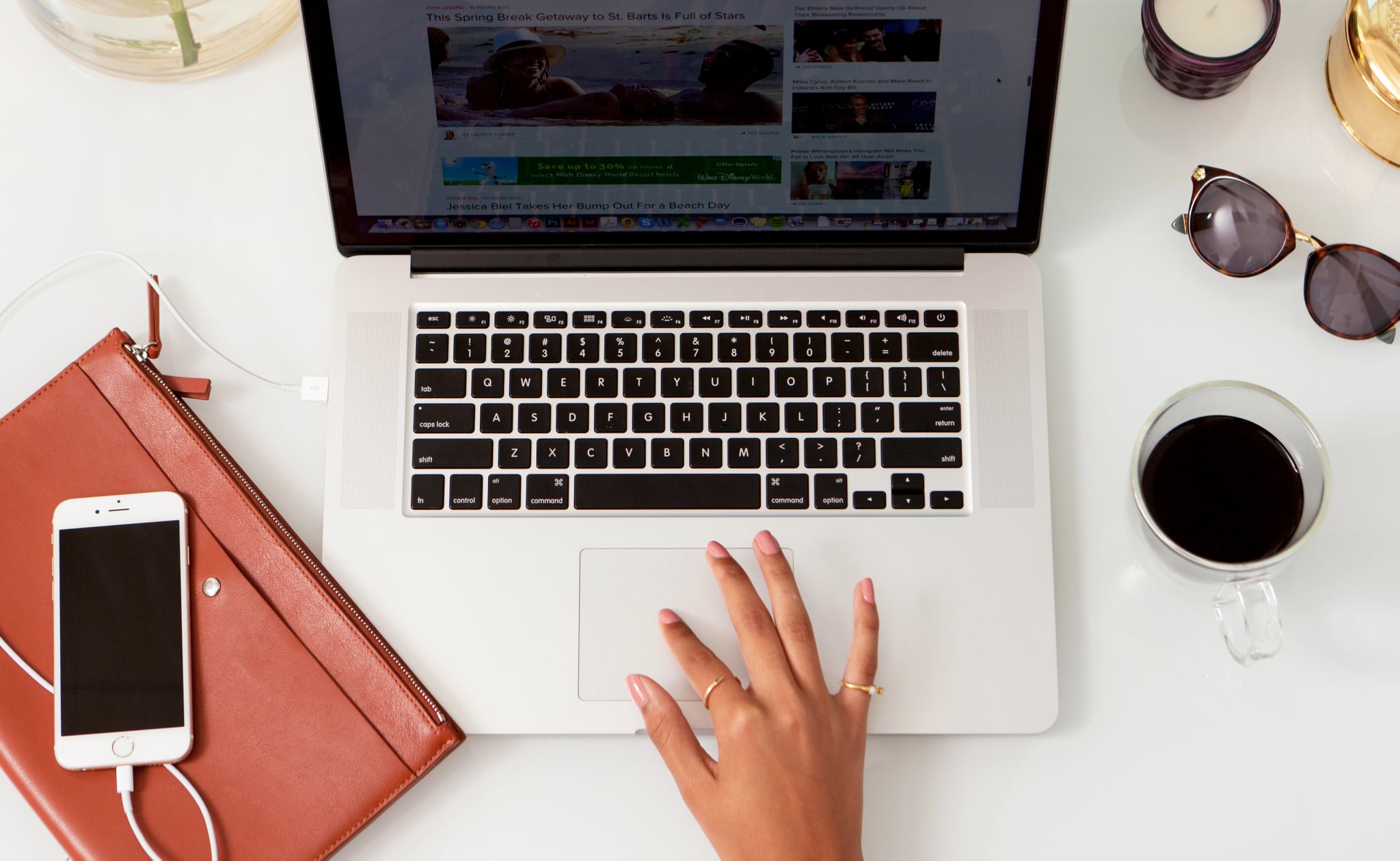 Like most 2000s kids, one of my earliest teachers was the Disney Channel. I grew up learning about who I was supposed to be based on the women portrayed on television. Most of the moms on my shows stayed at home or were mysteriously left out altogether, and the only working women I can recall watching were cruel high school principals, phone-addicted businesswomen, and maybe a sexy supervillain or two. All these women seemed cold and uncaring, not at all like my own mother, who left her job in tech when I was born to stay at home with me and my three siblings.
So when I was just five years old and my mom announced to our family that she would be returning to work and starting Hint, a flavored water company, you can imagine my surprise, and even more so, my understandable fear that my mom would turn into a tyrannical Disney villain. But over the past 12 years of my mom being a self-made CEO, that fear has completely disappeared, and I now see my mom's choice to return to work and run her own company as one of the greatest gifts she ever gave me.
Boss moms aren't always the emotionally distant workaholics portrayed on TV, and my mom's work as a CEO has not ruined me.
As more and more women begin to take on leadership roles in their respective fields, I feel the need to dispel a problematic rumor: boss moms aren't always the emotionally distant workaholics portrayed on TV, and my mom's work as a CEO has not ruined me. In fact, it's changed the way I see things for the better.
My mom's job exposed me to a business environment at an early age. In fact, my siblings and I were, in a way, the first sellers of Hint. When the company was just getting started, we took an old Kool-Aid stand that was collecting dust in our garage, colored over the logo on the front with black Sharpie, and began selling the drink to passersby. We would open shop every day after school, running around the neighborhood harassing strangers to buy a bottle for a dollar. Our stand was not incredibly successful (shockingly, not many people want to buy cold water in the foggy streets of San Francisco), but it was the first step in getting us involved in our mom's work.
As I grew older, I was able to get even more involved, and in middle school I began spending most of my breaks working in the Hint office as an intern.
The greatest part of that experience has always been getting to see my mom in action. She is not at all like the bosses I saw on TV as a kid. Instead, she leads her team with kindness, a sense of humor, and ambition, setting a positive tone for the brand and driving the other members of her company to follow her example. Observing my mom at her job has thus broken down my preconceptions of what a woman's role should be in the world and opened my eyes to what it means to be a true leader rather than a traditional boss.
Before long, Hint began to grow, and with that growth came more late nights at the office, lengthy conference calls, and extended business trips that forced my mom to travel for sometimes a week at a time.. However, instead of creating distance between me and my mom, her increasingly busy schedule led us to set aside more quality time to spend together. Over the years, both my mom and I have gained a deeper appreciation for the time we share, and I believe we've formed a closer relationship as a result. Whenever my mom leaves for a business trip, for example, we make a point to call each other to catch up at the end of every day.
In this way, having a boss mom has dramatically improved my communication skills. When your only conversation in a day is a 15-minute phone call, you learn to be more open and honest about how you're feeling and what's going on in your life. This honesty has not only strengthened the bond between me and my mom, but it has improved my other relationships. I find that I am now more communicative with my siblings, teachers, and friends because of the way I relate to my mom, which has helped me build a strong support system and community to lean on.
I can also thank my mom for my fierce independence. Learning to organize playdates and deal with issues in school on my own at a young age instilled within me a sense that I could stand on my own two feet. It made me realize that I can often solve problems and make decisions without the help or validation of others, thus boosting both my confidence and my capability.
However, my mom's position does not come without its challenges. I have always felt a lot of pressure to keep things running smoothly and help manage my younger brothers while my mom is traveling. Additionally, so influenced by her entrepreneurial world, my mom holds me to an incredibly high standard. She always expects me to be a leader and pushes me to begin entrepreneurial ventures of my own. Sometimes these pressures can feel overwhelming, but learning to manage them and use them as motivators has taught me so much about myself and the woman I want to become.
Regardless of what I eventually choose to do, having a CEO mom has certainly pushed me towards one end goal: I want to be my own boss. Whether I decide to become an entrepreneur like my mom or go in an entirely different direction, having my mom as a role model has made me aspire to be a leader in my field.
It's one thing for me to see women in leadership roles on the news or online, but seeing my own mother fill such a role in her company is all the more inspiring. Watching my mom work as a CEO in a male-dominated field has made me feel less limited as I look ahead towards college and consider more and more what I want to do with my life. I do not at all feel restricted by my gender, having seen my mom go head to head with men and male-run businesses for over a decade.
It's difficult enough sharing my mom among four kids, but when the seventh member of your family is a growing, needy company, it becomes even harder to keep things afloat.
Even more importantly, my mom's decision to start her own business has taught me that life shouldn't be oriented around others' hopes and expectations, but around your own journey towards finding happiness. Feeling unsatisfied with both her old job and stay-at-home life, she crafted a vision for herself of what she wanted and went for it. If the company tanked tomorrow, I would still be so proud of her for having the courage to see this dream through, and I can only hope to be as daring as her by the time I start my career.
Of course, my mom's job has made our family dynamic more complicated. It's difficult enough sharing my mom among four kids, but when the seventh member of your family is a growing, needy company, it becomes even harder to keep things afloat. We have had more than our fair share of missed concerts and soccer games over the years, and parent-teacher conferences almost always have to be rescheduled. We tend to eat more take-out than home-cooked meals.
Our family is still far from perfect, but I am nevertheless grateful for the unique way we function. The work we all put into keeping our family together has brought us closer, and 12 years after the company was founded I feel more connected to my family than ever before. With the impact it has had on all of our lives, I will never stop thanking my mom for choosing to pursue this amazing career. It is a both a challenge and a gift that serves me each and every day, and I know it will continue to shape me for the rest of my life.
Image Source: POPSUGAR Photography / Mark Popovich