What Maternity Leave Is Like
Moms Revealed What Maternity Leave Is Really Like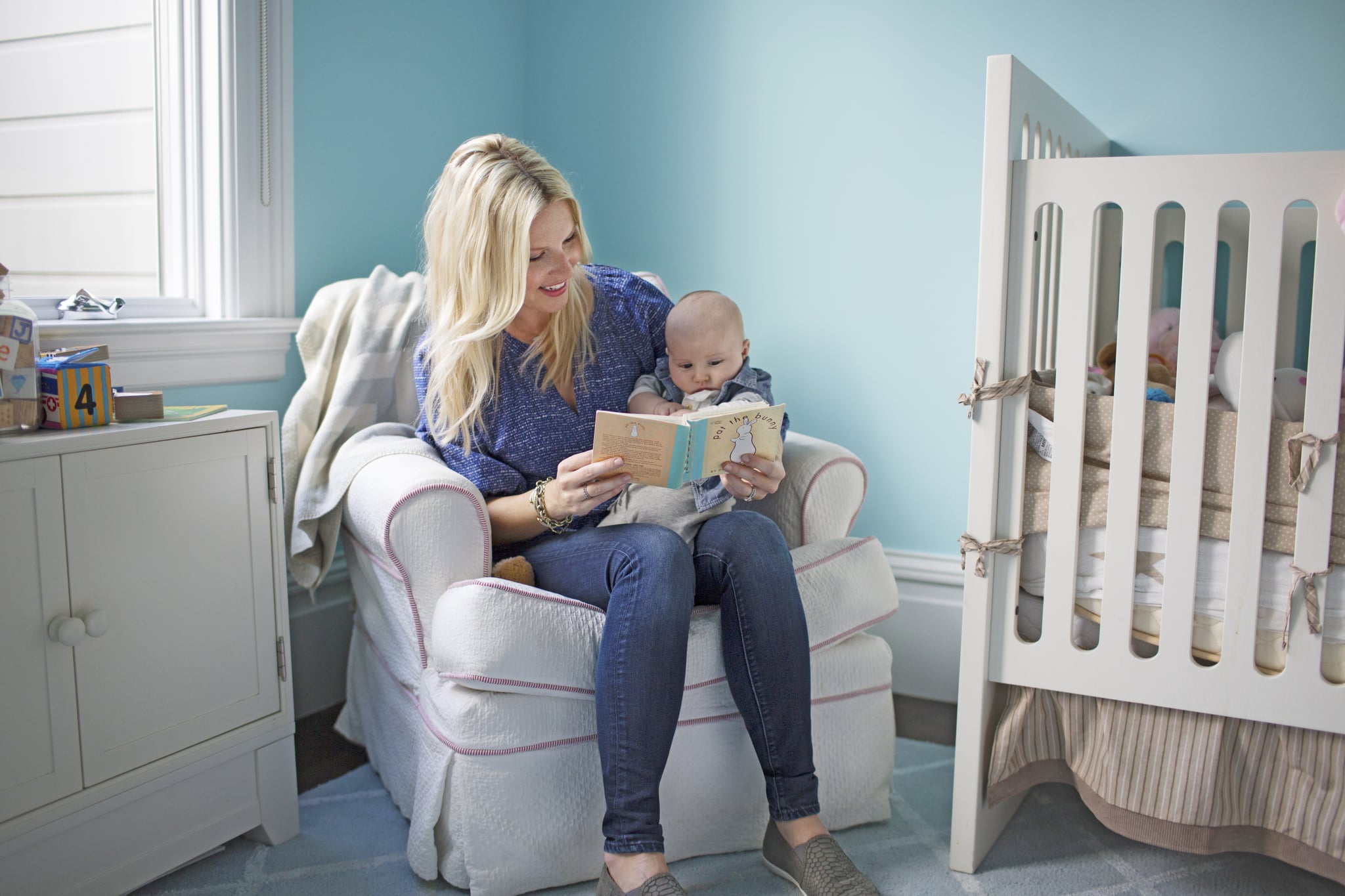 Maternity leave looks different for everyone, but one thing is for sure: maternity leave is not a vacation. Taking care of a newborn is hard work, and throughout the whirlwind of those magical and challenging early days, moms want to soak up every moment while also staying sane. What are those weeks or months really like, though? Below, moms weigh in on what maternity leave actually looked like for them, plus what they learned about themselves and motherhood throughout those first days as a mom.
"No One Can Tell You What to Expect"
"I learned that no one can tell you what to expect, and that every experience is entirely unique. Some women love nursing, and some despise it. Some women drop all the baby weight in six weeks, and some take over a year. Some women instantly embrace motherhood, others struggle to bond with their babies right away. There is no 'right' answer or 'best course.' You just have to take it day by day, and not be so hard on yourself." — Dana Avidan Cohn, Executive Style Director
"I Was Clinging to the Other Parts of My Identity"
"I had a really hard time at the beginning of my maternity leave. My recovery went slowly, so I was pretty chained to my apartment and eager to get outside and start feeling like myself again. I learned within the first few days that it was incredibly important to me to be more than my daughter's mom. I felt so consumed by 'mothering' and all of the physical and mental tolls it takes in the first few weeks, that I was clinging to the other parts of my identity and was so anxious to feel like myself again. It was a constant battle for me to just relax and enjoy being a mom.
I was lucky enough to take almost six months off. The first few months were scary, hard, and exhausting. I thought I was going to be able to do it all, but it was a serious victory for me the first time I cooked a family dinner after my daughter was born — when she was eight weeks old! I learned to take baby steps, to not be so critical of myself and my experience, and to aim to get out of the house just once a day rather than pack my day with things to do. By month four, I felt like I had really hit my stride. I started to have much more fun with it and really bond with my daughter. I couldn't imagine going back to work before I did, but I also couldn't imagine staying home any longer. It was the perfect amount of time for me to feel comfortable with this huge life change.
I had about 10 shows queued up on Netflix that I was convinced I'd finally get to watch with all my 'time off.' I didn't even make it through one of them. So I guess that's the biggest indicator of how different my maternity leave was than I expected." — Stacy Hersher, Director of Social & Partnerships
"I Missed Adults"
"I was very lucky and was able to take six months off with both my daughters, but started working a little bit at three months (teaching Pilates one night a week and one Saturday morning) because I missed adults. I loved hanging with my girls and we walked all over town, had quiet naps, did tummy time together — but these lovely newborns did not get my jokes. My moms group helped a lot, but working was nice, being just me and not me as mom, and it was nice to actually miss my babies.
I also remember with my first that for the first six weeks, I stayed on top of everything: cooking, cleaning, laundry, etc. And I was like, 'OK. I can do that. Now I am bored.' So I decided to have more fun and took my baby on more adventures and saved the dishes for my husband." — Susi May, Senior Editorial Director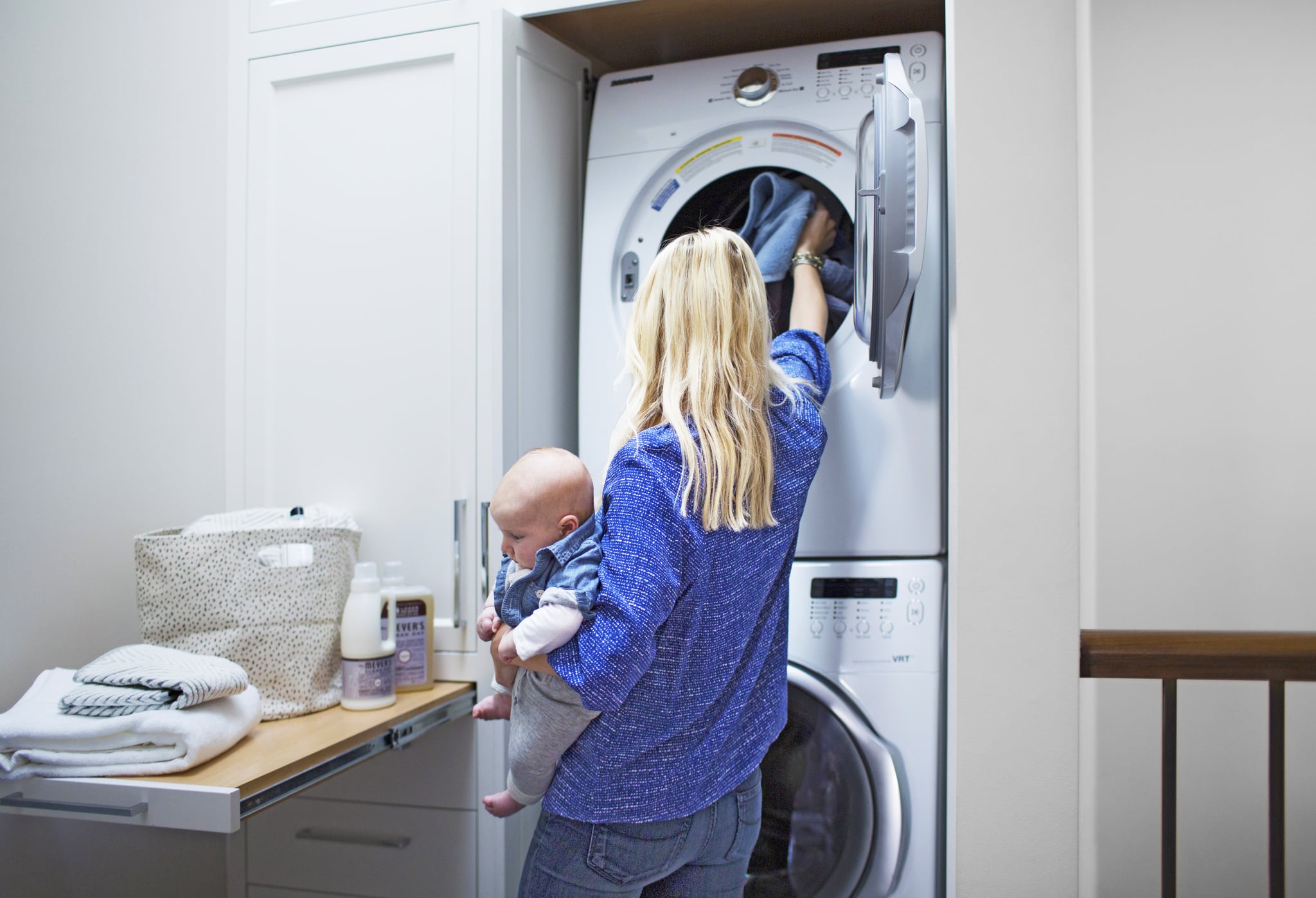 "It Was Key For Me to Have One Thing to Do Each Day"
"I was lucky enough to be able to take four and five months off with my first and second sons and it was a dream. I mean, it was hard and exhausting and draining and all of those things too, but being able to have a singular focus — my baby/ies and my family — for those short months felt like a real luxury; even more so during my second leave after I had experienced what it really means to juggle work and home life. I really believe that those first few weeks and months with your little ones are some of the most precious times in your life and as difficult as they can be, I tried to remember that and really give myself license to soak it up, enjoy it, and go easy on myself. I didn't feel guilty for staying in bed late into the morning, I made a point to hold my baby while he slept, and I let long walks be my only accomplishment for the day.
Both times it was really key for me to have one thing to do each day. It didn't have to be big — a trip to Target, laundry, or lunch with a friend — but having one "goal" each day helped me get into a routine, forced me to leave the house, and got me comfortable with juggling life with a new baby. That is, after the initial few weeks of recovery. I had c-sections with both of my sons and not being able to drive for a few weeks, still being in pain, and being limited in the amount of physical activity I could do was really hard for me. By week three both times I was more than ready to be independent enough to drive myself places and was frustrated by having to 'rest' and 'slow down' when I felt like I wanted to get 'back to normal.'
Things were a little different the second time around. I had complications from my surgery that put me back in the hospital for two days and it seemed like every week someone in the house was sick (that's what you get for having a Winter baby I guess!). It just felt like setback after setback and I didn't really feel like I got to enjoy my leave until my son was almost four months old and I only had one month of leave left. But even with all that (and the stress of learning how to have TWO kids!) I still cherish that time that I got to spend at home with my boys just being 'mom' and not worrying about childcare or commutes or work emails." — Lauren Turner, Editorial Operations Director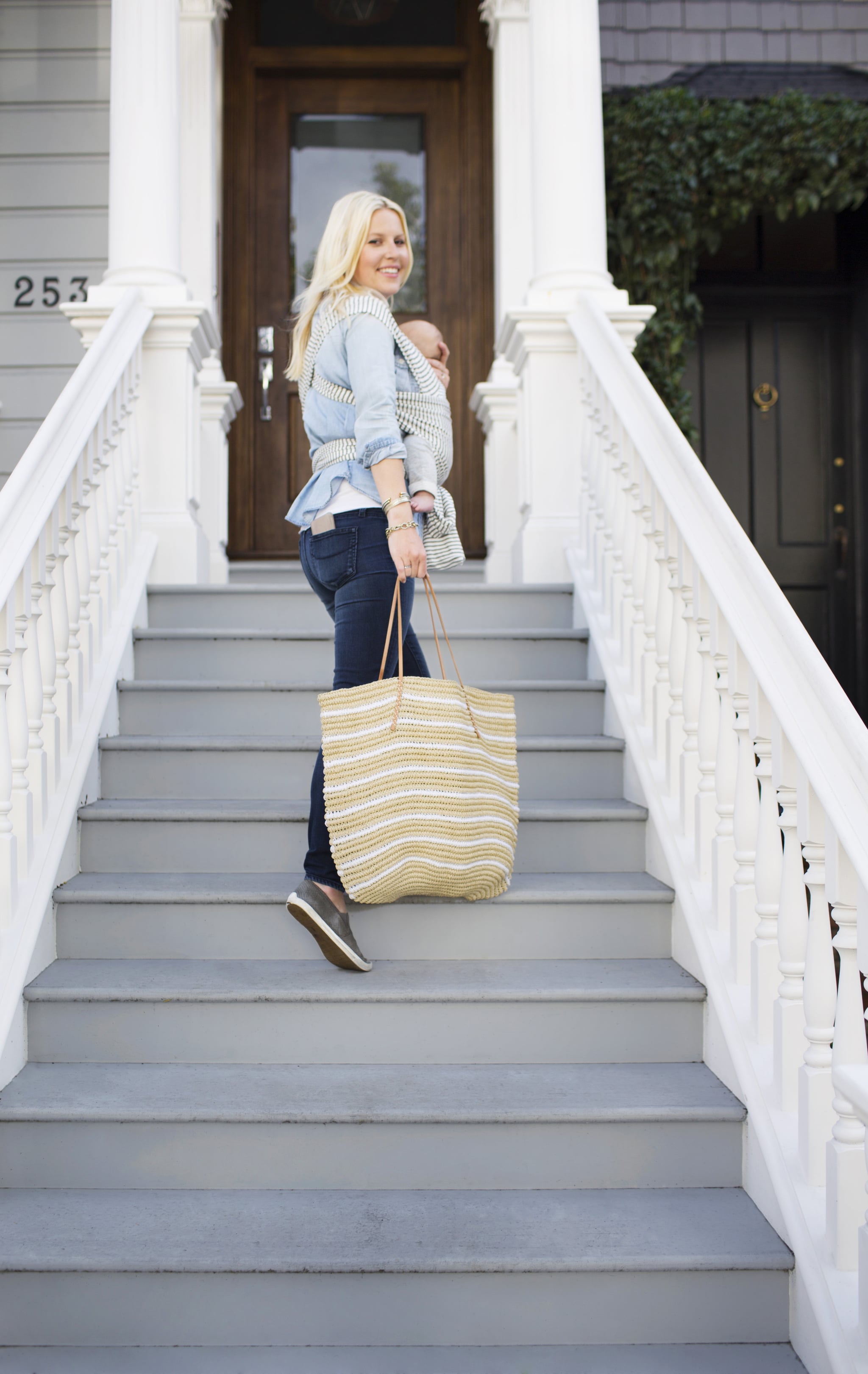 "My Second Go-Around Felt Like It Happened in a Blink"
"With my first baby, my 12-week maternity leave seemed to last forever. I mostly stayed at home – I barely left my nursing chair. I didn't have many friends as we'd moved to a new city just a few months prior, and I was unsure about venturing out with a newborn, so it was just easier for me emotionally to stay put. It just seemed like too much pressure.
By the time I took my second maternity leave over two years later, I assumed I'd feel similarly, especially with both kids at home. However, my second go-around, despite being the same 12-week duration, felt like it happened in a blink, and I felt like I was an entirely different kind of mom. I had sprung for a fancy new glider to nurse my newborn in . . . I've maybe sat in it nine times? Instead, I was out of the house nearly every day, despite having a January baby. I wore my newborn and took her everywhere, toddler in tow. I felt fearless. And I had such a bigger, better support system this time, that it was actually hard to fit in family visits, excursions with stay-at-home mom friends, and kiddo play dates. With my first leave, I was ready to go back to work, a bit bored. But my second one? I almost lost track of days entirely and ended up asking for an additional week just because it was going by so fast and I was actually having fun." — Kate Schweitzer, Moms Senior Editor
"I've Never Been So Happy and So Terrified"
"Based on what I'd heard from close friends and co-workers, I knew that maternity leave would be a mixed bag, as challenging as it was special, and I'm so glad I had that expectation going into it. Those early weeks were hard in a way that feels impossible to explain. As one friend put it, 'You basically go through the biggest physical challenge of your life, you're hurting everywhere, and instead of taking care of yourself, you give everything you have to this other person.' It's both a test and a privilege.
I had multiple complications during the recovery period, which meant I was bedridden for several weeks. Meanwhile, an oversupply issue made breastfeeding difficult for both me and my son, who cried and choked each time he ate. I'd never been so happy and so terrified at the same time.
Once I physically felt better and I was able to meet friends for lunch and coffee dates, I slowly started returning to myself. I'd been consumed by the nitty-gritty worries of motherhood throughout those early weeks, but around month three or four, I felt a boost in my energy and my confidence. Mentally, I started giving myself gold stars. I cooked a meal! I did my hair! I stayed up past nine!
About ten weeks in, I brought my baby to the office to meet my co-workers. My mom came with me, and she sort of watched quietly as I chatted with everybody. As we left, she said, 'You absolutely lit up in there.'
It was true. Sure, I cherished those cozy pajama days with my little buddy, but as things got easier — both physically and emotionally — I craved more of a routine. I missed the office. To be honest, I'd struggled to step away from work from day one (I admittedly kept up with my email), and after five tough but incredible months, I was thrilled to go back. Instead of feeling guilty about that, I let myself feel grateful for a job that brings out the best in me, which ultimately makes me a better mom." — Laura Marie Meyers, Trending and Viral Features Editor
"I Was Doing My Favorite Thing Ever"
"I had such a wonderful time on maternity leave. My favorite memories are walking through the woods with my baby asleep in the Moby wrap, taking her to postnatal yoga classes, connecting with moms in our local baby group (I'm still friends with those moms!), nursing on the rocking chair, reading her Sara Boynton books, and just generally loving life because I was doing my favorite thing ever - spending time with my new favorite person." — Jenny Sugar, Fitness Editor
Image Source: POPSUGAR Photography / Sheila Gim