What Is the Meaning of Prince Louis's Name?
The Wait Is Over — the Third Royal Baby Has a Name, and We're Kind of Obsessed With It!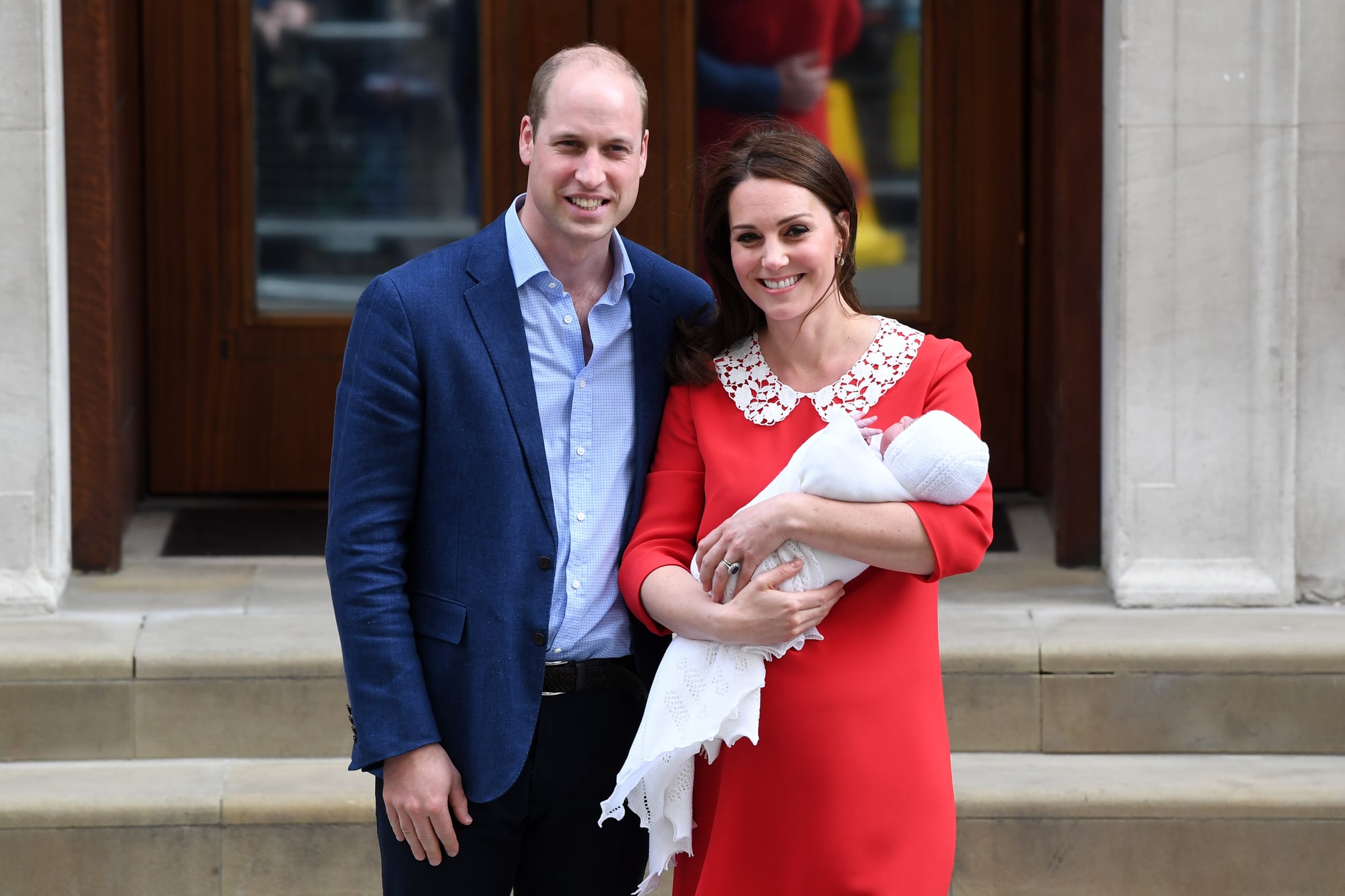 On Monday, April 23, at 11:01 a.m. local time, Kate Middleton and Prince William welcomed their third child in the Lindo Wing of St Mary's Hospital in London. The baby boy has been unnamed since his birth and leaving the hospital with his parents less than 12 hours after his grand entrance — until now. The Duke and Duchess of Cambridge have announced that their little boy finally has a name (well, many names, just like his siblings), which comes after a lengthy title: His Royal Highness Prince Louis Arthur Charles of Cambridge.
Although there were several predictions as to what the baby's name would be before even knowing whether he was a boy or a girl, the name Louis prevailed over all other potential royal names, the meaning behind why it was chosen a precious one.
Louis appears a few times within the royal family. The name is also Prince George's middle name, Prince William's middle name, and the name of the late Louis Mountbatten, Prince Philip's beloved uncle (who features prominently in The Crown). The name Arthur honors Prince William and Prince Charles, who both share the middle name. And Charles honors the baby's living grandfather, Prince Charles, as well as Prince Harry, who also has Charles as one of his middle names.
In addition to what it means to the family, in general, the name itself has much meaning. Louis has both French and German origins, and translates to "famous warrior" or "renowned warrior."
Congratulations to the royal family on Prince Louis's arrival!