What to Pack in Hospital Bag to Relax
6 "Ridiculous" Things I Don't Regret Packing in My Hospital Bag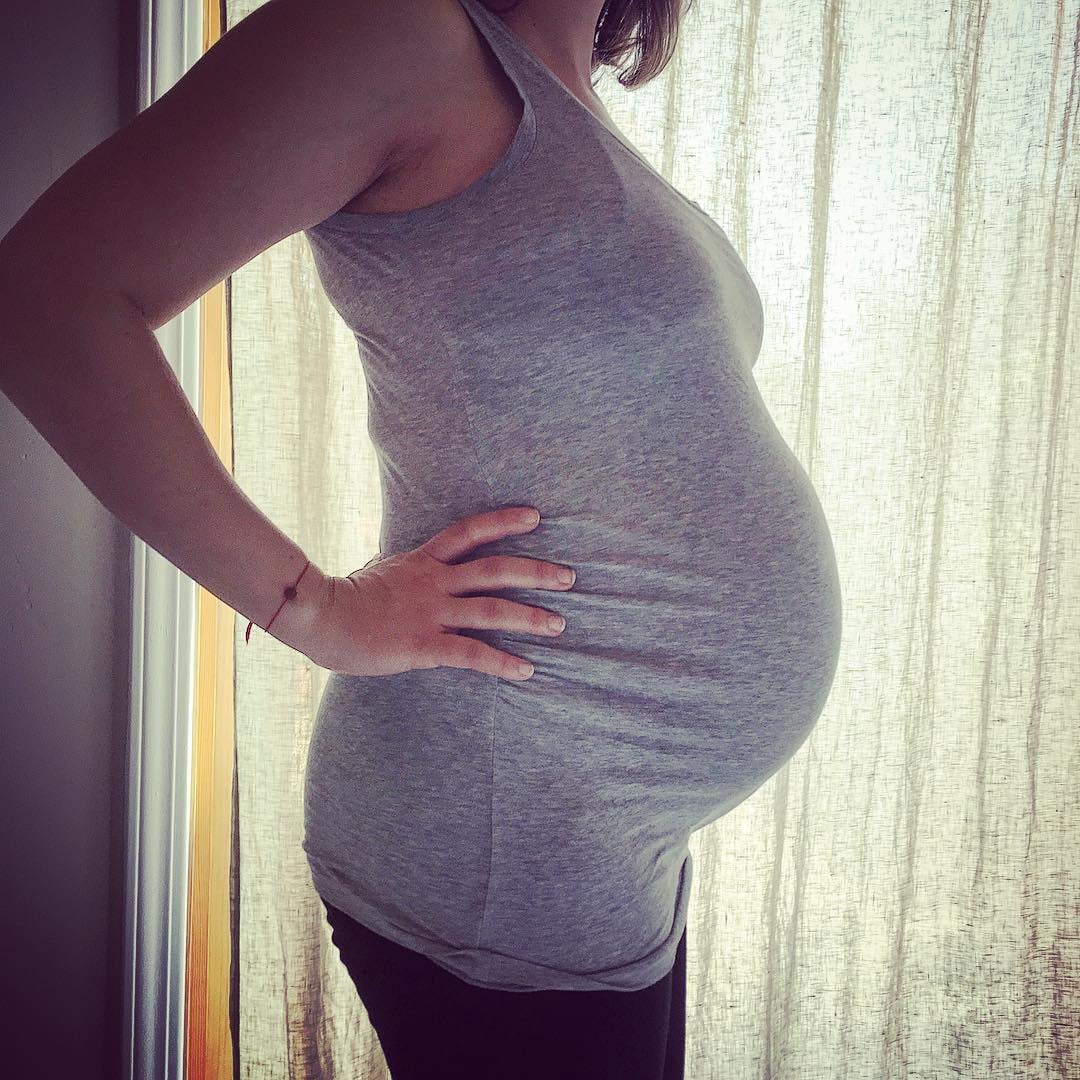 As a highly anxious pregnant lady with an acute fear of labor and a fairly low pain threshold, I embraced the epidural birth plan almost immediately. Self-medicating before a wax was my norm. How could I get through a "natural" birth? But when my doctor explained that I might be ineligible for an epidural because of my low red blood cell count, I realized I would have to loosen my grip on my birth plan. Since I wouldn't be able to control how I gave birth, I channeled my type-A energy into something that gave me tremendous comfort: packing the most chill-inducing hospital bag ever. While there were a couple of things in there I never touched, like my hair dryer, there were a handful of indulgent items that helped make my birth (which did include an epidural) feel really relaxing and special. Would I pack them again? In a heartbeat.

Lavender Essential Oil + Diffuser:
I started reading about the powerful effects of essential oils during my quest to pack the perfect hospital bag. Lavender essential oil is particularly effective with combatting anxiety, so I purchased this diffuser and essential oils starter kit on Amazon Prime and used it throughout my labor and hospital stay. Wow. Aside from helping me relax, the lavender oil made my stale hospital room smell amazing. "It smells like a spa in here!" said pretty much every doctor and nurse after entering the room. Just like some brides choose a special perfume to wear on their wedding day, I wanted to have a scent that connected me with home and my son's birth. Scientists know that scents are strongly linked to our emotional memories. By using the diffuser and lavender oil at home towards the end of my pregnancy, I was able to create a comforting and familiar environment in the hospital. When I smell lavender now, I feel the same sense of calm and joy I remember feeling the day I gave birth.
Flameless Candles:
If I had you with the lavender essential oil, I'm guessing I may be losing you with the battery-operated candles, but hear me out. With the overhead lights dimmed and a couple of these flameless candles flickering, it was so much easier to close my eyes and rest up a little before the pushing began. If you've ever been to a yoga class that uses these, you probably know how much it can help to focus on one while holding a challenging pose and breathing through it. These candles and my essential oil diffuser with its light that slowly changes colors helped me to channel my discomfort during pre-epidural contractions.
Bluetooth Speaker:
You know that feeling you get when a song you love starts to play? I wanted to bottle that feeling up and release it through a playlist that could carry me through the ebb and flow of labor. I created a Spotify playlist and packed my Jawbone Mini Jambox Wireless Bluetooth Speaker. My tunes ranged from heart-felt ballads that celebrated maternal love, like Beyonce's Blue and Lauryn Hill's Zion, to chill Indie anthems with badass female leads, like Phantogram's 16. Having a playlist going gave my husband and I something to sing along to and helped maintain a happy, relaxed atmosphere.
Battery-Operated Fan:
Thanks to hormones, strange things happen to your body during pregnancy, birth, and postpartum. I was experiencing major hot flashes, and having this small, foldable, battery-operated fan was a lifesaver. I can't tell you how sweet it is to have a cool, steady wind flow blowing against your hot face and neck as you push. Just trust me on this. I've since used it a ton for camping and situations where outlets aren't available.
Electric Heating Pad:
I used this soft, extra-large heating pad on my lower back a lot during my third trimester and across my abdomen on the lowest setting during those cramp-filled, pre-labor hours. I packed it in my hospital bag and am so glad I did. Between that and the fan, I was able to easily regulate my ever-changing body temperature and used it to soothe every soar part of my body postpartum.