What Type of Baby Blanket Does the Royal Family Use?
This Is the EXACT Baby Blanket That the Royal Family Has Been Using For 69 Years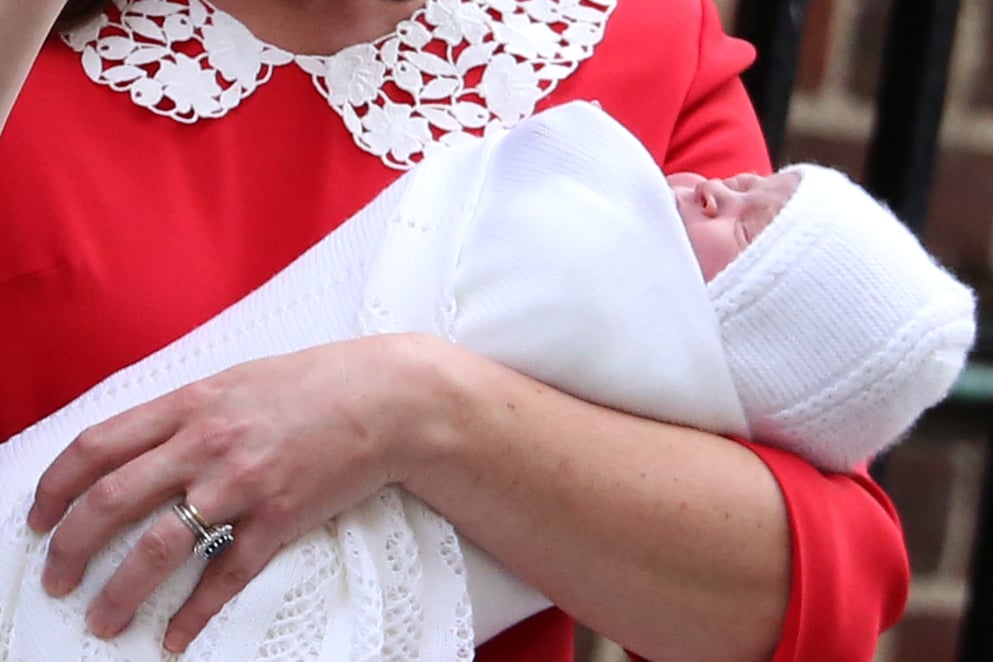 After giving birth to a sweet son, Kate Middleton and Prince William left the Lindo Wing at St Mary's hospital with their little bundle of joy wrapped in a gorgeous white Nottingham Lace Knitted Baby Shawl ($97) from G. H. Hurt & Son.
The royal family has been using the same company to make its signature baby blankets for decades — 69 years to be exact. And in typical regal fashion, there's a sentimental reason behind the long-standing tradition.
The Queen first used a G. H. Hurt & Son signature blanket in 1948 when she gave birth to Prince Charles. Since then, the royal family has kept the tradition going: Princess Diana used the designer with both Prince William and Prince Harry, and the Duchess of Cambridge has also followed suit with all three of her children.
Just like with the births of George and Charlotte, it's expected that the sales of this particular blanket will go through the roof, so if you're interested in scoring one for your own little one, there's no time like the present!