Why the 2018 Golden Globes Were Important For Young Girls
Why the Golden Globes Were So Historic For Our Daughters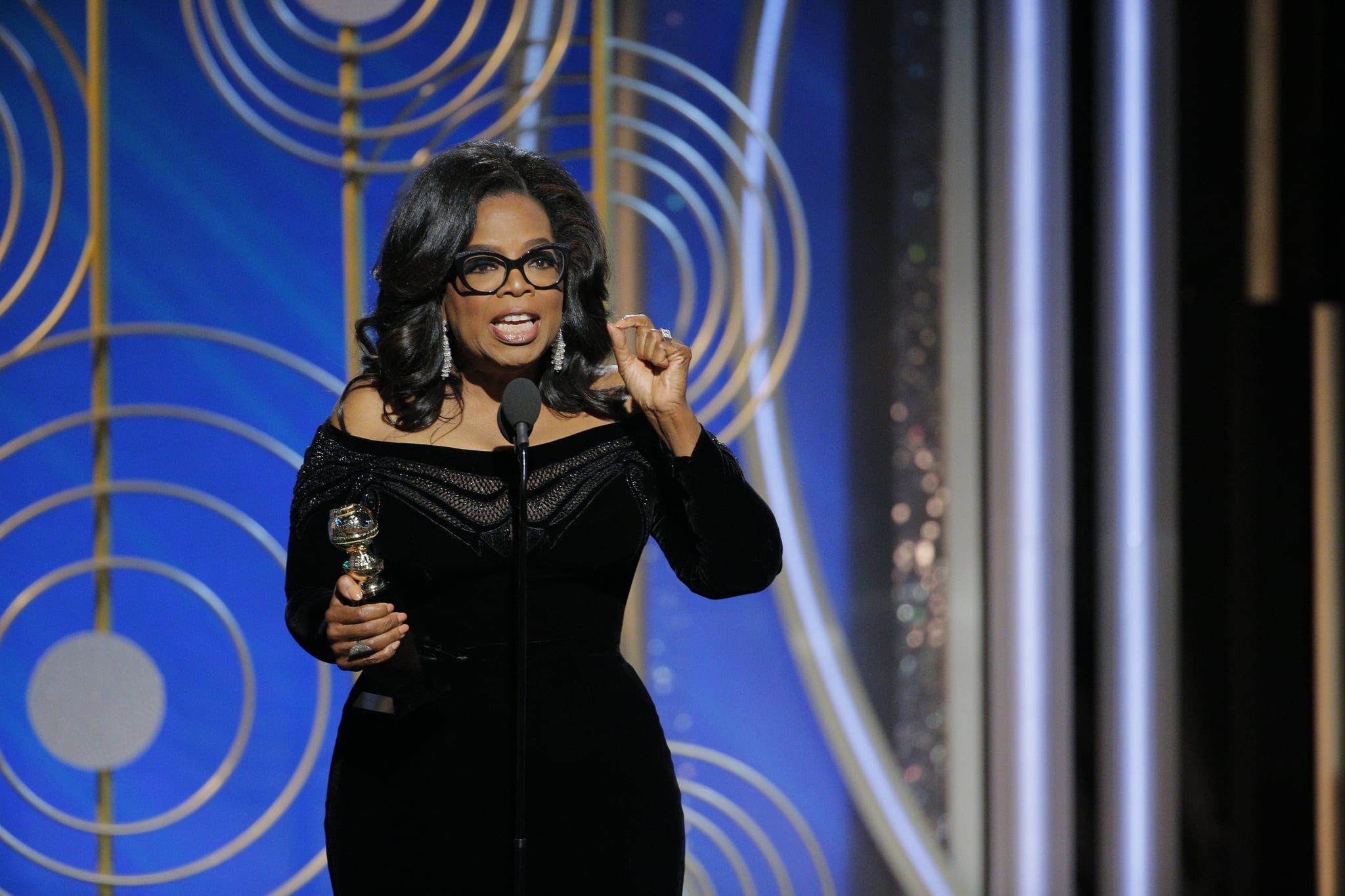 The Golden Globes have been a staple in Hollywood since 1944, but this year — the 75th show — felt like the first time history was really made. Women (and men!) wore black in solidarity for Time's Up, the massive movement that calls for action to end sexual harassment and gender inequality. And although stars were dressed in the darkest color, the monumental night will be known only for shining light upon the futures of our daughters.
The new day is now, and when I look at the horizon, I see our daughters standing there — stronger than ever.
The bold actions and words of stars like Reese Witherspoon, Nicole Kidman, Eva Longoria, Oprah Winfrey, and Laura Dern echoed what we all have felt for decades: women have had enough. The only difference is that we're now all forming one big circle to say it together, creating the loudest ripple to be felt by all. And thanks to these very women, the role models that so many of our young girls look up to, our future generations can know that women can and should change the world.
Because of nights like the Golden Globes, our daughters won't need to hide in the workplace, but instead rise up to fulfill their true potential without shame or inequality. They won't have to brush off unwanted whispers by men for fear of retribution, but instead speak up to end it. They won't worry about fighting for equal pay, but instead feel confident in their skills and their worth. Nobody will write the rules but them.
Oprah, who received the Cecil B. DeMille Award at the show due to her "outstanding contributions to the world of entertainment," brought the world to its feet with her incredibly moving speech. "I've interviewed and portrayed people who've withstood some of the ugliest things life can throw at you, but the one quality all of them seem to share is an ability to maintain hope for a brighter morning, even during our darkest nights," she said. "So I want all the girls watching here, now, to know that a new day is on the horizon!" My daughter is only 3, but I plan on showing her Oprah's speech one day (maybe when Oprah is president?) so she can hear those very words when she's old enough to understand.
The new day is now, and when I look at the horizon, I see our daughters standing there — stronger than ever.