Why Date Night Is Important For Parents
My Husband and I Learned the Hard Way That Date Night Is a Parenting Non-Negotiable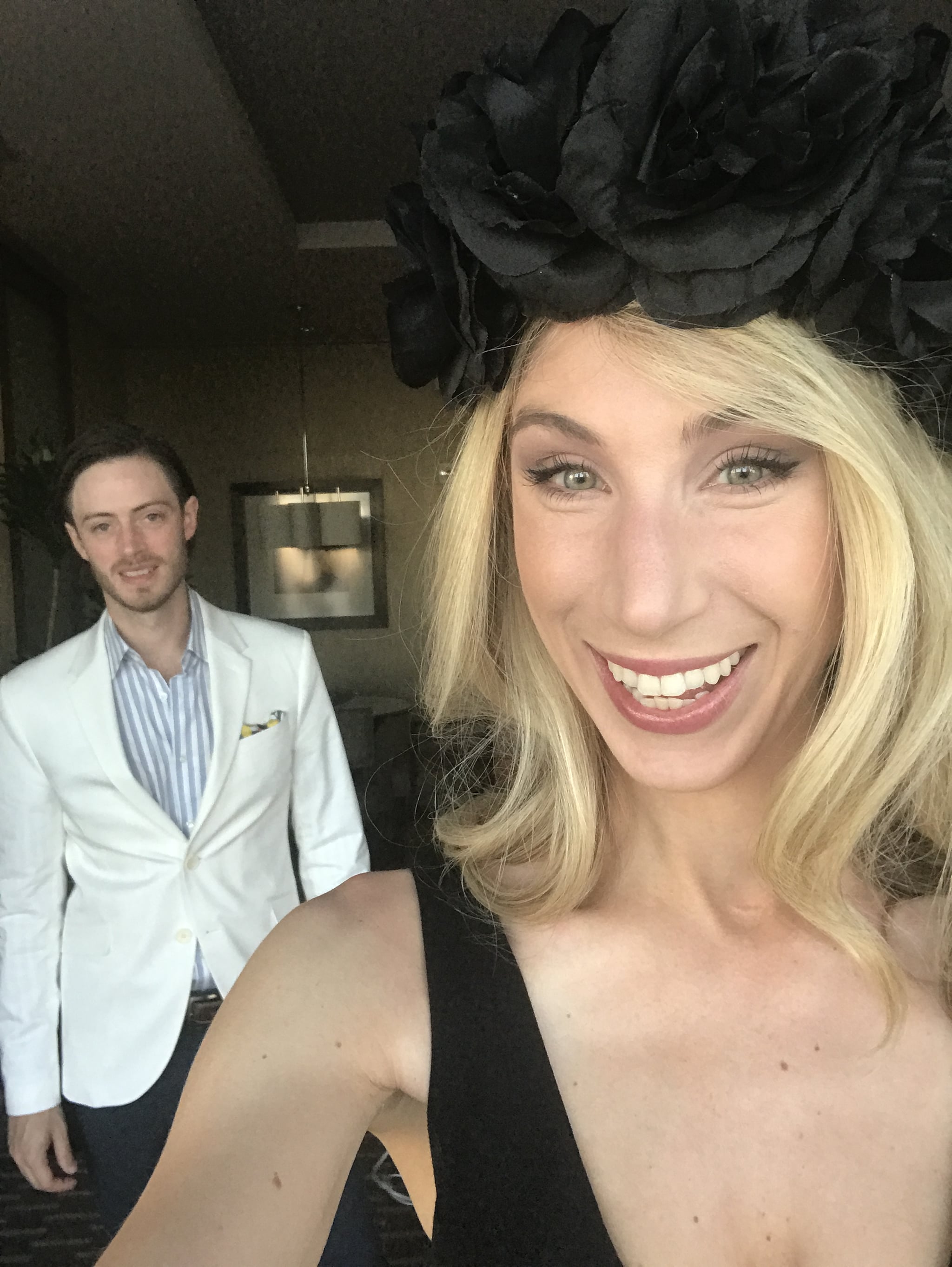 I can't tell you when my husband and I stopped going on date night. It wasn't a conscious decision. When our son was born, we swore we would be the type of parents who still made time for each other. Date night was just something we did. One Friday night as we were putting our now-2-year-old to bed, however, we realized that we didn't do it anymore . . . and hadn't in nearly a year. Sheesh. How did this happen? Between baby, work, and social obligations, we had been going to the point of exhaustion and hadn't carved out any time in our crazy schedule to just be together, the two of us, alone. And there were practical forces against us: time with our baby is precious, sitters are expensive, and at the end of the day we just wanted to put on our PJs and stay in.
We love to cook and had become the masters of at-home date nights. Our prebaby addiction to going to the movies had evolved into making stove-top popcorn, buying Junior Mints at the corner store, and splurging on the latest on-demand movie release, even when it was still at an outrageous buy-only price (I never understood who the suckers selecting this option were until I was one of them). This worked for a while . . . long enough, at least, for a significant amount of time to pass without noticing it. But even the most creative at-home date night couldn't make up for the level of bonding that is achieved on an actual one-on-one date night out.
At home we weren't getting dressed up to impress each other, putting on makeup and cologne. We weren't sharing an experience, like a theater performance or innovative cuisine, that we could bond over and discuss afterwards; in other words, the relationship wasn't benefiting from the courting and connection that only a traditional date facilitates. Our child-rearing philosophy has always been that a strong parent relationship is the foundation upon which a happy family is built, and yet we had stopped nurturing ours. When we found out we had a second baby on the way, we knew it was time to formally reinstate date night.

If we were going to thrive as husband and wife, and — more importantly — as mom and dad, we needed to be boyfriend and girlfriend again, even if just for one night a week.
It hasn't been easy to swallow the cost of a sitter on top of a nice dinner or show tickets, but we've stuck with date night anyway. It's a non-negotiable, blocked off on our calendar each and every week. Since we're too tired most Fridays to want to leave the house, we moved our weekly romantic adventure to Thursdays, when we're more motivated to go out. And truth be told, at 5 p.m. most Thursday nights, I feel like canceling the sitter and ordering takeout. But I don't. Instead, I put on a cute outfit. And by 8 p.m. when I'm having a blast with my hubby, my energy has rallied and I'm thrilled I decided to go out.
Just the anticipation of date night is fun; we're planning ahead, booking dinner reservations at hot restaurants far in advance, making note of new movies we want to see in theaters, and searching for creative Thursday-night events around town. Over the past couple of months, our relationship has strengthened in subtle ways. My husband and I are dating each other again. We're relating to each other as loving partners, not just surviving as coparents. As a result, our coparenting has become even more cohesive and loving than it was before. And that's a shift in energy even our toddler notices.
Image Source: POPSUGAR Photography / Maggie Winterfeldt