Winter Apparel For Moms
You Probably Don't Know This Product Exists But It'll Save You $$$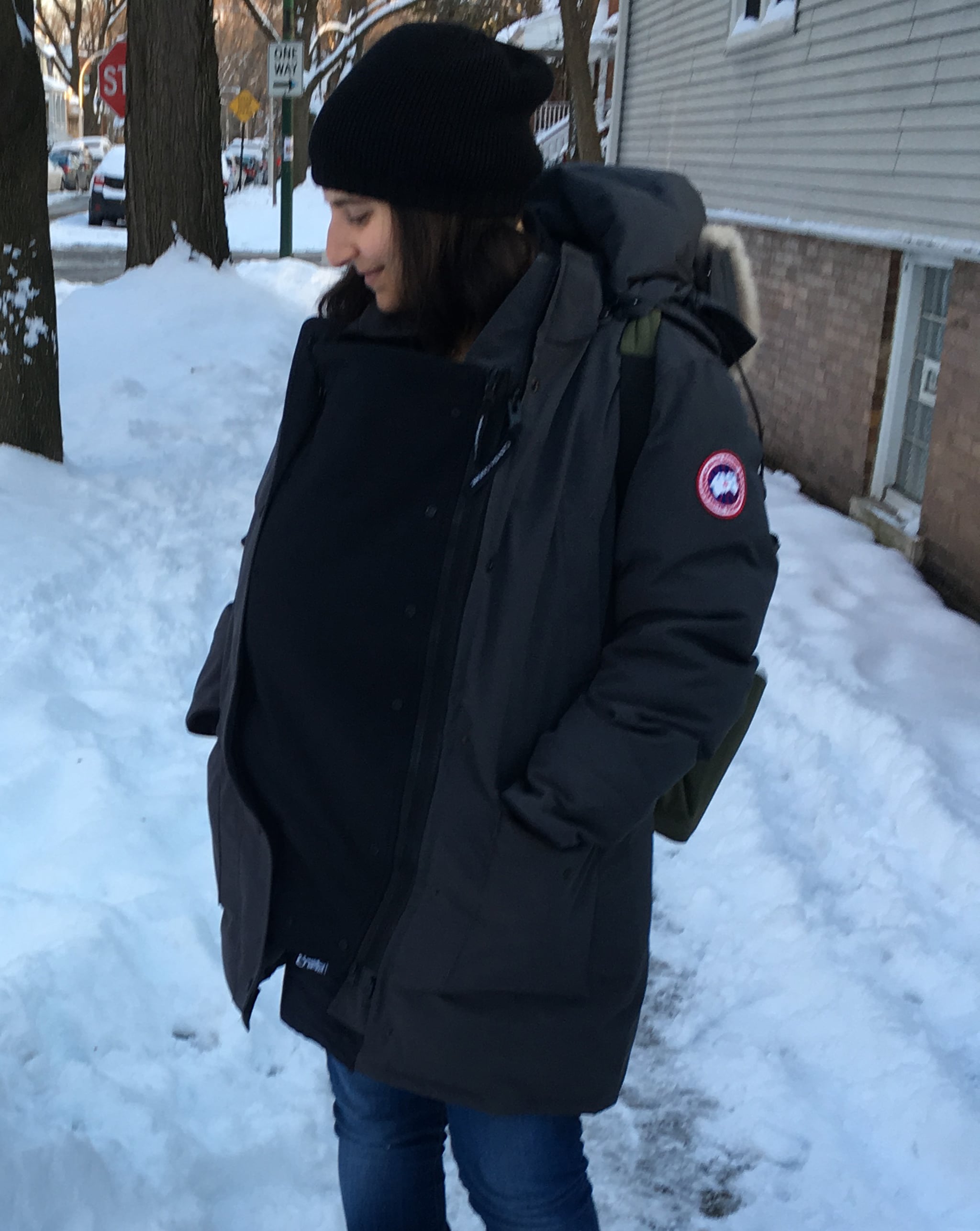 Back in December, during a bitterly cold polar vortex, I was seven months pregnant and miserable. When everyone else in Chicago was zipped up to their eyeballs in puffy winter coats, I was freezing my belly off in a parka that wouldn't zip up over it. Knowing I had a winter pregnancy, I'd earlier toyed with the notion of buying an overpriced maternity coat or keeping my fingers crossed, hopeful that the high-end Canada Goose coat I'd invested in the previous winter (a near necessity, I was told, to brave Chicago's icy winter temps) would suffice this season.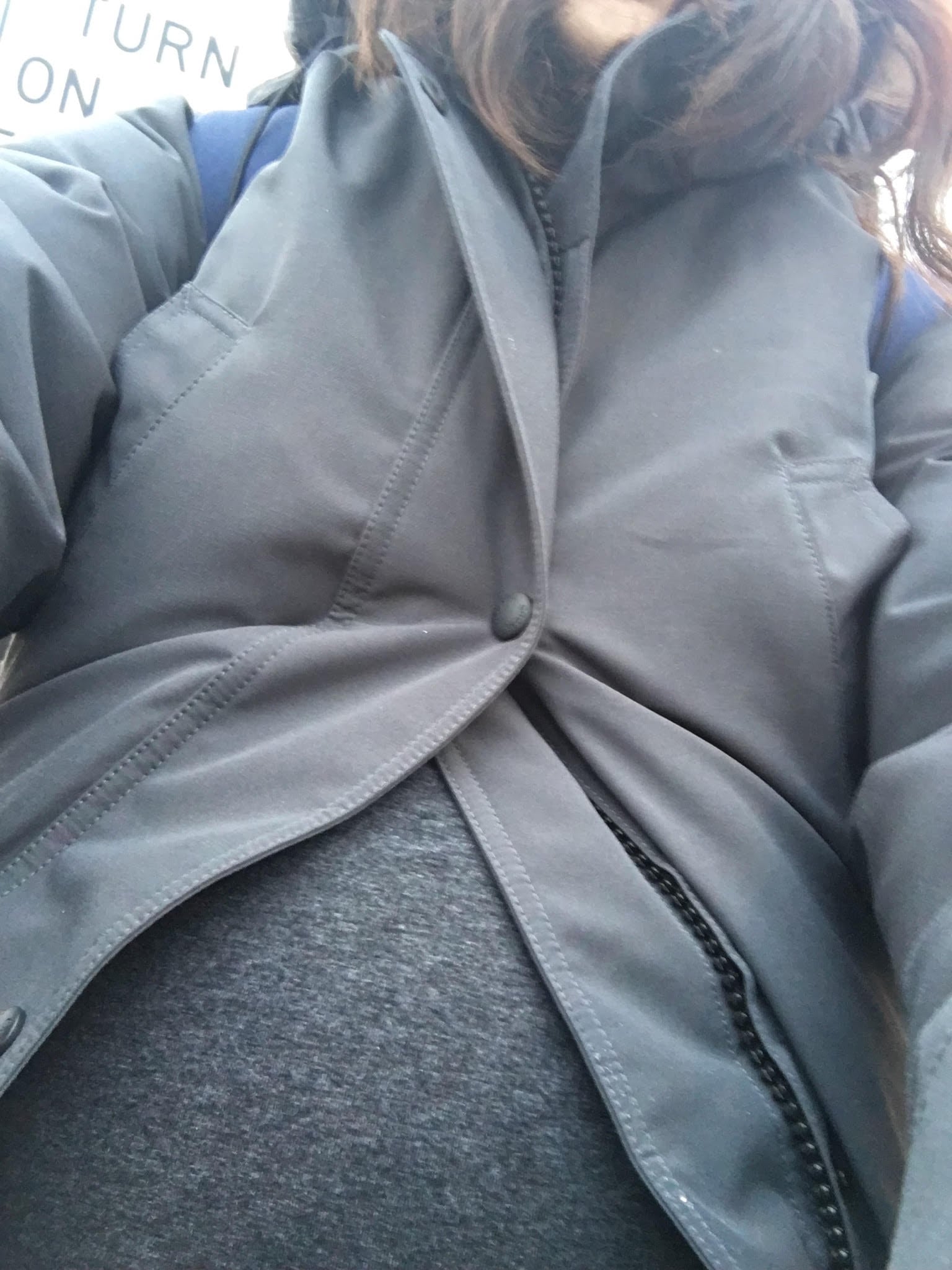 But there I was, traversing an icy sidewalk and wheezing with every gust of wind that hit my uncovered legs and torso. A passerby, who clearly took pity on me, walked next to me and suggested I get a "belly extender" – that it was a "literal life-saver" for her when she was pregnant.
I had no idea what she meant, but when I got home and thawed out, I Googled it. And there it was: the most brilliant wintertime parenting product that I never knew existed. Jacket extenders – cozy panels that zip into one's existing coat – for maternity.
I ordered one within minutes, from aptly-named MakeMyBellyFit.com. The only tricky part was figuring out which zip adapter I'd need to order to ensure the extender zipped into my coat (who knew there were so many zipper styles?), but they had an easy-to-follow flowchart and, worst-case, an email address to which you can share photos and talk out the solution with a customer service rep.
When it arrived, just in time for another frigid cold snap, I attached it to my coat and couldn't believe the results. I was warm! I was also a little disappointed I had suffered without it for several cold months, until I realized that the snow-resistant jacket extender had another crucial benefit that extended (pun intended) its shelf life: it made baby-wearing on cold winter days possible!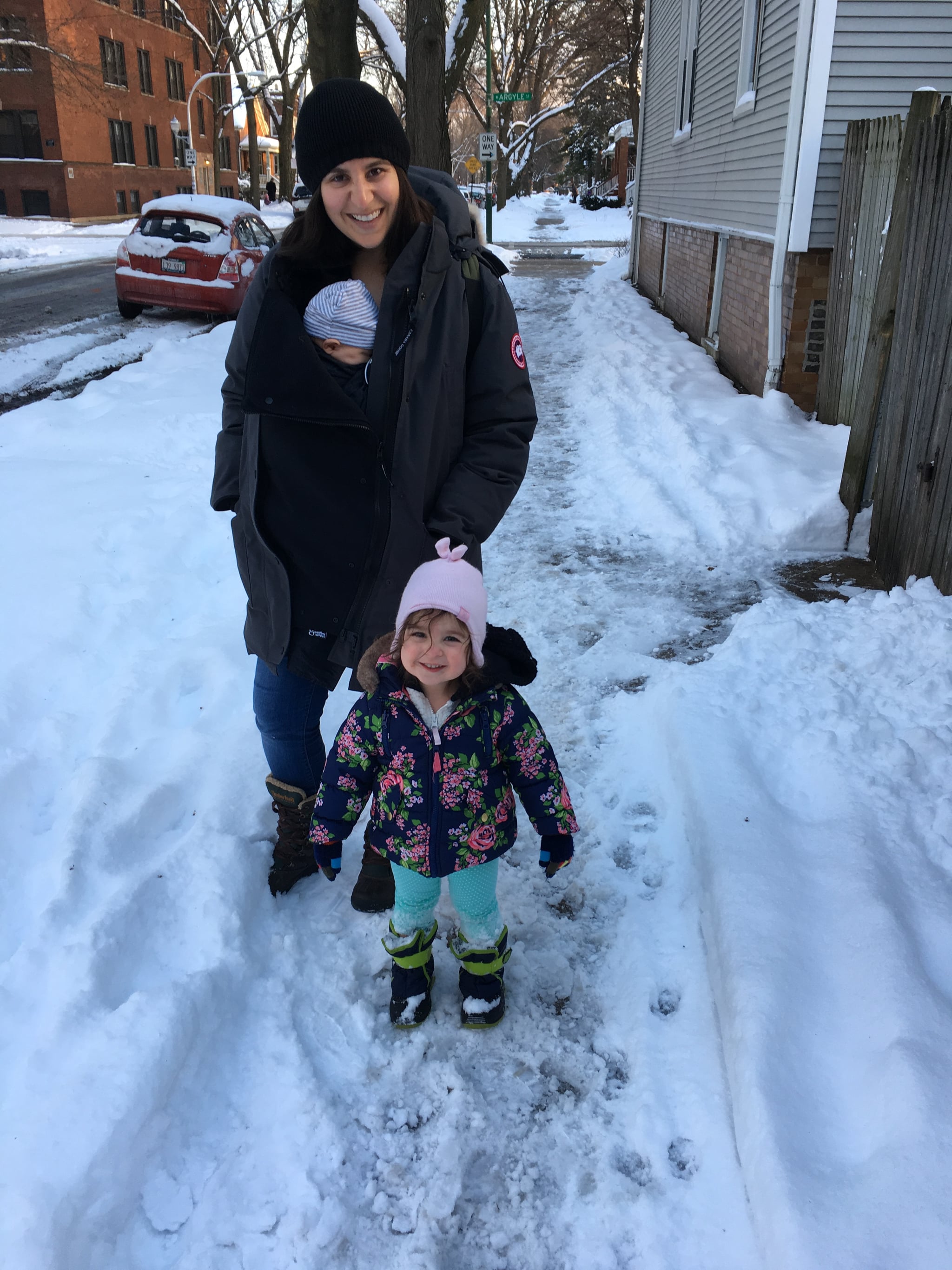 After I gave birth to my daughter in January, I was able to go for walks knowing she wouldn't have to be exposed to the elements. Because I can wear my newborn, it's helped me stave off a double-stroller purchase a bit longer. And I've heard from women who owned maternity coats that they still didn't have a solution for baby-carrying – most maternity coats don't give enough zipped-up room at chest-level, which is where the newborn tends to safely sit in most carriers.
So, if the timing makes sense for you – if you're pregnant or plan to wear a baby anytime near a wintery month, which in some climates can extend until March and April – buy it. And because most of the lineup is on sale as we enter Spring, buy it now. Your belly (and your future baby) will thank you.