How Anne Hathaway Pranks People Who Ask About Her Pregnancy
I'm LOLing at How Anne Hathaway Trolls People Who Ask About Her Future Baby's Name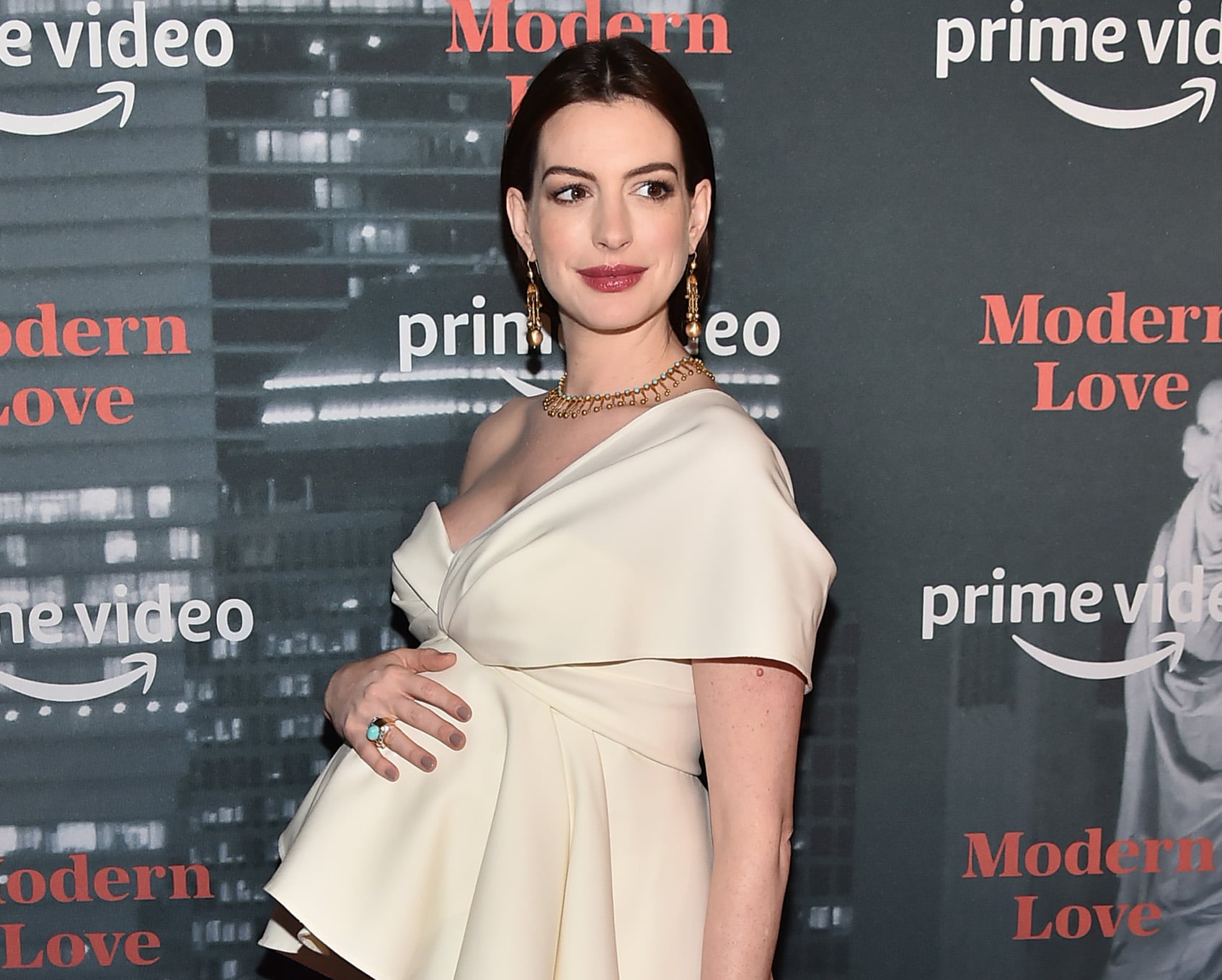 Expectant celebrity mothers are typically bombarded with incessant questions about their pregnancy struggles, baby name choices, and exact due date, and Anne Hathaway has found a pretty hilarious way of coping with the constant inquiries. The Modern Love actress, who's currently pregnant with her second child, stopped by Live With Kelly and Ryan on Friday and told Ryan Seacrest and guest host Liza Koshy about how she's been pranking people asking what she's naming her forthcoming bundle of joy.
Back when she was expecting her first son Jonathan Rosebanks, who's now 3 years old, Anne and her husband would "try to come up with names that are beautiful-sounding but will make other people intensely uncomfortable," she explained on the talkshow, according to People. "With Jonathan, we came up with the name 'Quandré,' and then you correct them, and they never get it right," the 36-year-old star said.
Anne is keeping this tradition alive during her current pregnancy, but this time around, she's picked a different made-up name. "Again, beautiful name . . . They say, 'Do you know the name?' and we go, 'Africa.' And you make really intense, sincere eye contact and you don't look away and you don't blink," she said. "And you have to watch them just squirm." Wow, what a savage move!
The actress continued, "It's really cruel, but I enjoy it so much. Everyone's so sincere about it and happy for you and being nice to you and all those things, so I like to twist that." Anne didn't reveal the gender of her baby or when she's due , but we've got some ideas about that second tidbit.
Image Source: Getty / Theo Wargo