John Legend Talks About Going Through IVF With Chrissy
John Legend Says Chrissy's Postpartum Depression Strengthened Their Relationship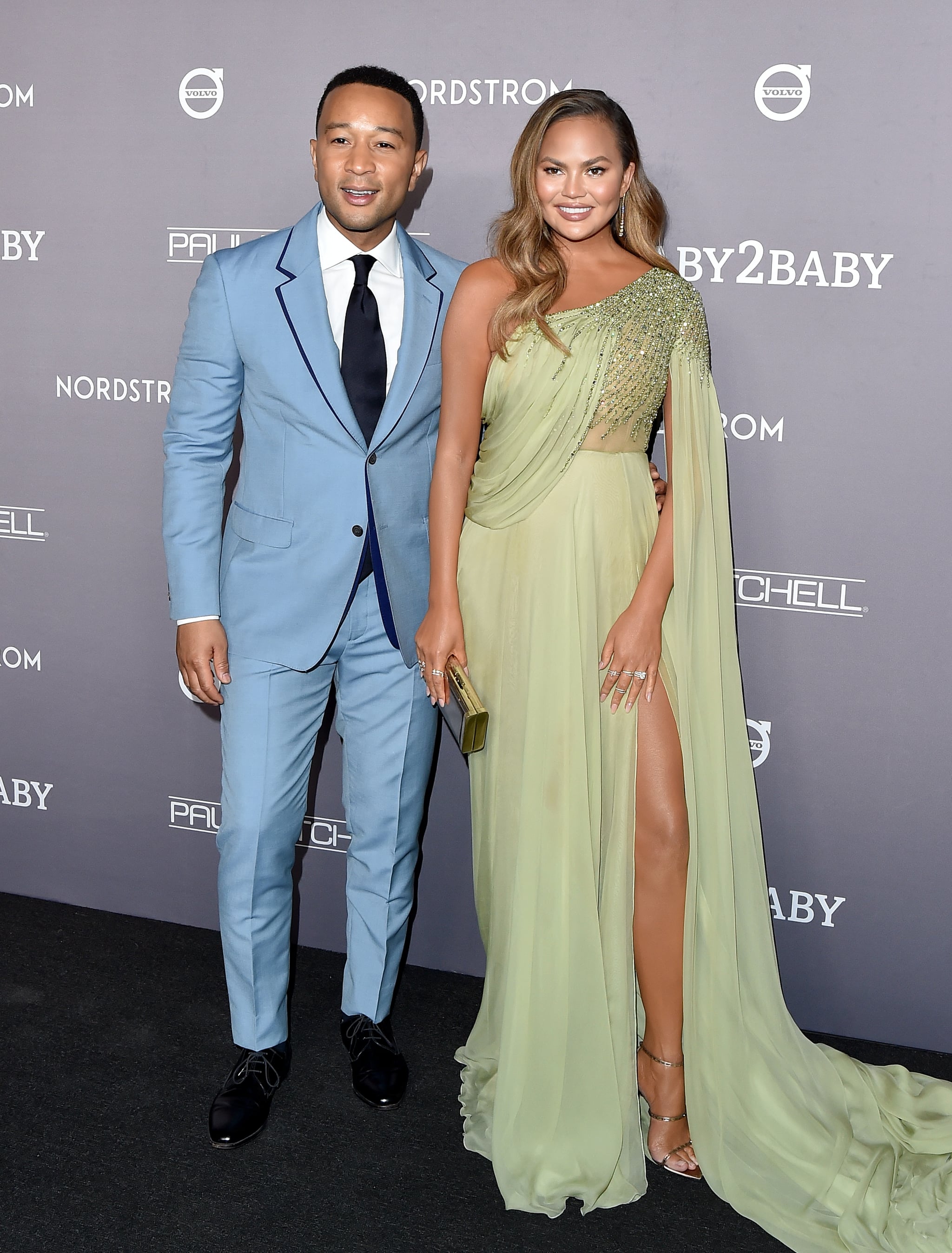 Chrissy Teigen and John Legend have long been open about their journey as parents and how it hasn't been as easy as it may often appear to fans. The 33-year-old model and Cravings author has spoken in past interviews about struggling to conceive and dealing with postpartum depression, two experiences that, according to John, have strengthened their bond.
"[Parenthood] deepens your love for your partner because you see them in a different light going through, in our case, the trouble of actually having a kid," he said in a cover story for People. "Then Chrissy's going through postpartum depression. You just see different sides of that person, and if you go through it and you learn from it and you come out the other end better for it, then it deepens and strengthens your relationship."
Chrissy underwent IVF to conceive her 3-year-old, Luna, in 2015 and opened up about the process in an interview with The Cut last year. She's also spoken about her experience with postpartum depression on multiple occasions, the first of which was an open letter she wrote for Glamour in 2017.
"What basically everyone around me — but me — knew up until December was this: I have postpartum depression. How can I feel this way when everything is so great?" she wrote. "But it's such a major part of my life and so, so many other women's lives. It would feel wrong to write anything else." Head over to People to read John's full interview.