When I got invited to the National Dog Show Presented by Purina [1], I'm not going to lie, I was really, really excited. I'd never been to a show before, but I've seen several on TV. Plus, I kinda really love dogs, so any chance to be in a building with 1,700+ of them is A-OK with me.
Everyone I talked to before going who had already been to a dog show basically told me the same thing: dog shows are chaotic and amazing. And let me tell you, they were not wrong. There's so much happening all the time, but everything comes together in the end. I got the chance to chat with several people who keep the show running as well as dog owners and handlers, not to mention a few pups as well! Read on to find out just a few of the things I learned.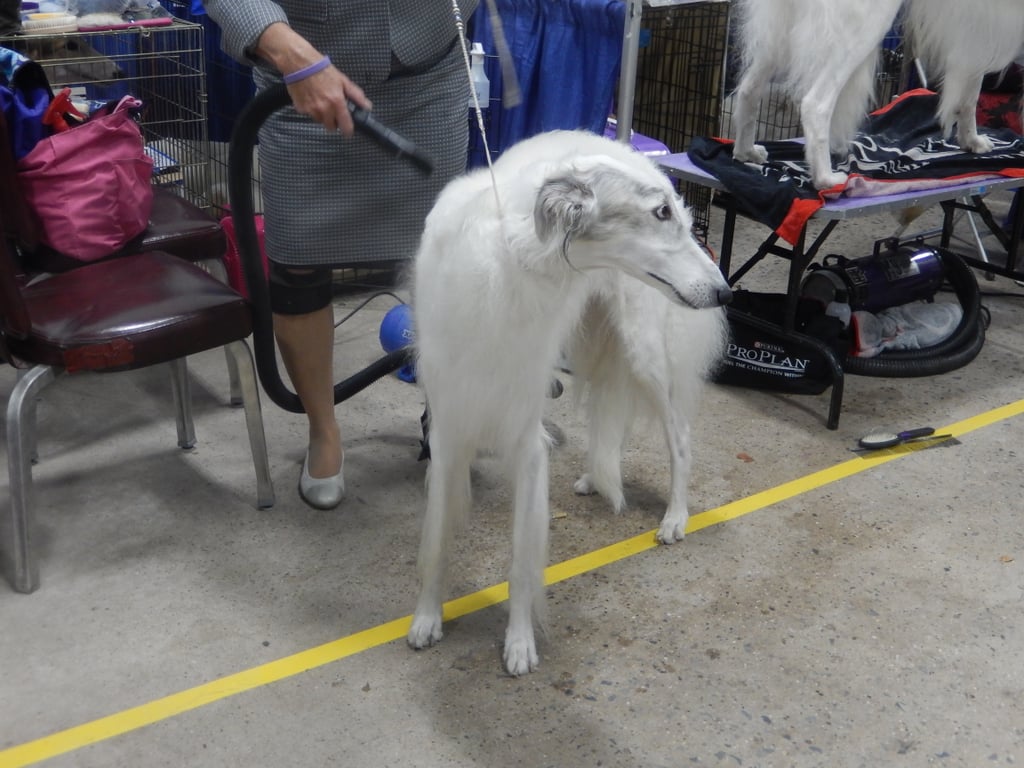 The level of grooming is so intense. Some people with long-haired dogs used more products in the dogs' hair than I use in my own. Some use flat irons for their dogs. I watched one person flat iron an entire long-haired Yorkshire Terrier from top to bottom. And I kid you not when I say that dog had prettier hair than I do.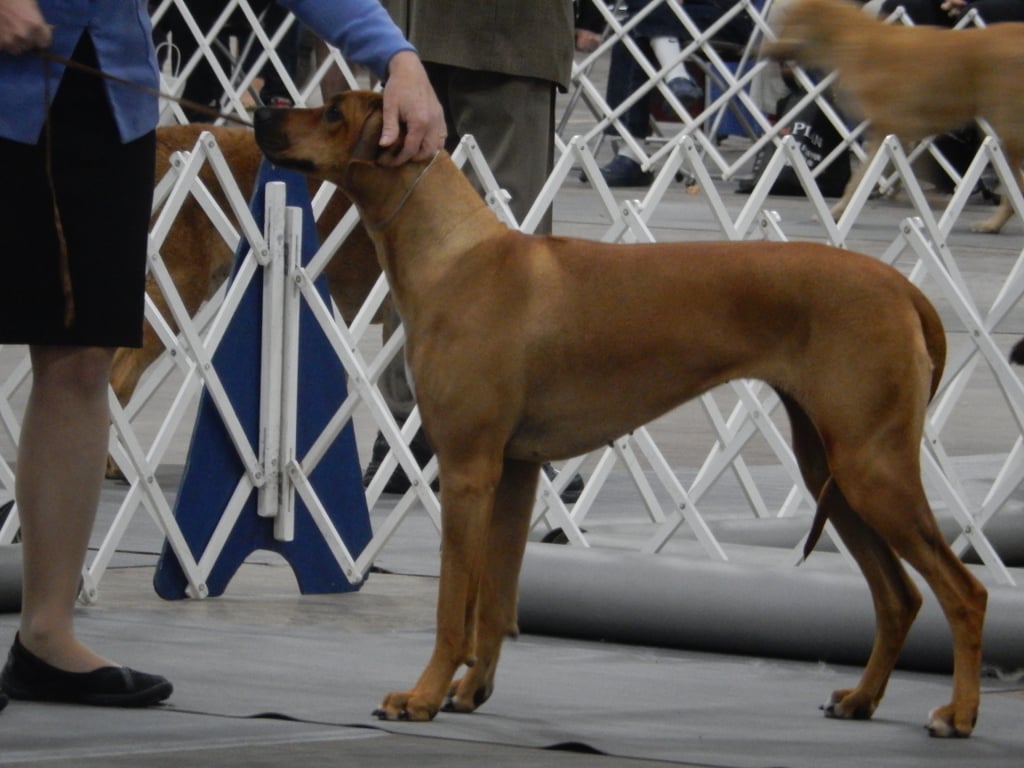 I have never seen more well-behaved dogs in my life. I get that dog shows require a certain level of obedience, but with 1,700+ dogs in one area, you'd think there'd be some barking and whatnot, but no. Over the course of an entire day, I heard less barking in the expo center from 1,700 dogs than I usually hear in one hour from one dog at my parents' house. Impressive.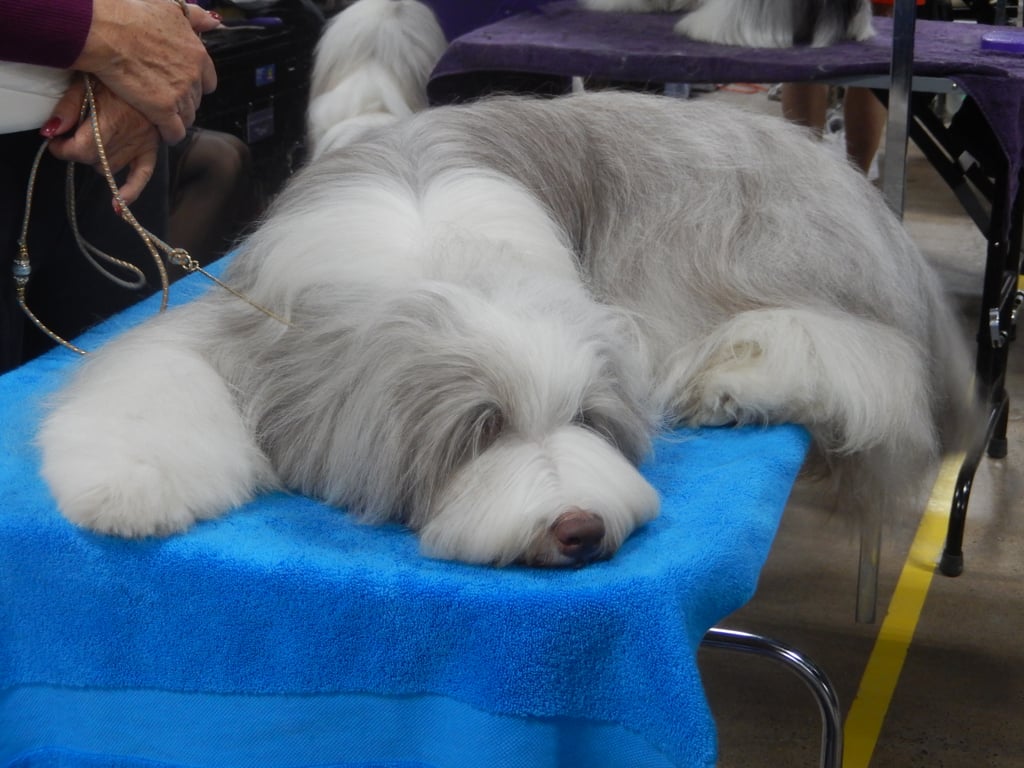 The handlers do a lot to help the dogs while in the judging ring. Some bring toys to keep the dogs busy. A lot carry towels, spray water bottles, and brushes to make sure the dog is in tip-top shape before meeting the judge. Many will sit on the floor to keep the dogs occupied, and nearly all of them carry treats with them.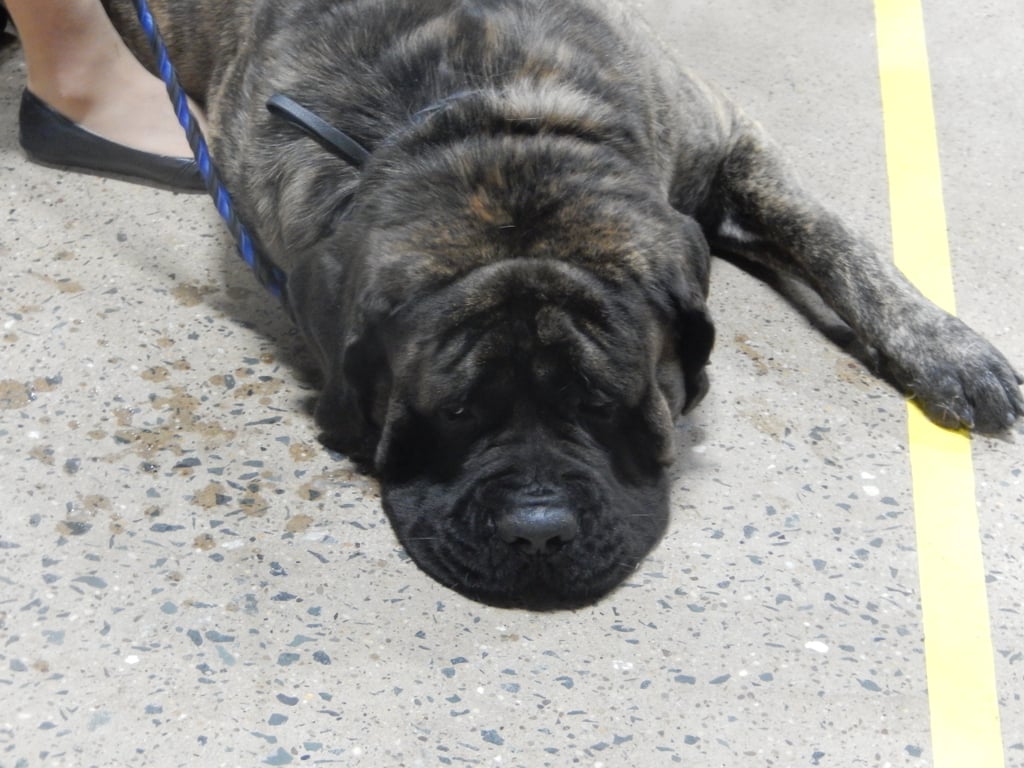 The National Dog Show Presented by Purina is insanely huge and popular. It's been around since the 1800s. It's been on TV since 2001 and draws millions of viewers. Also interesting, the show is taped two weeks before it airs, and even though the hundreds of people in attendance know who wins before the show airs, there has never been an issue with that information being leaked to the public, according to a few people who work with the show.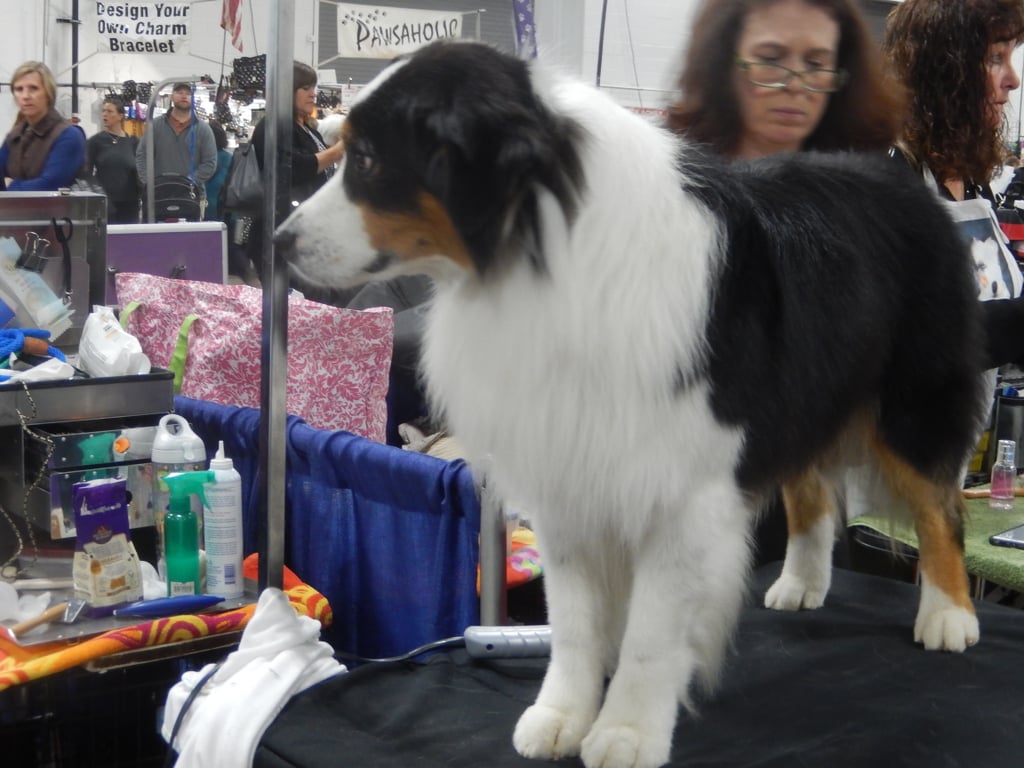 Most dogs don't have just one human or one human family. After chatting with several people on the expo floor, I learned that most dogs have a breeder, who may stay in their lives, an owner, a handler, and sometimes even someone else who will take care of them. It takes an army to care for a show dog, it seems!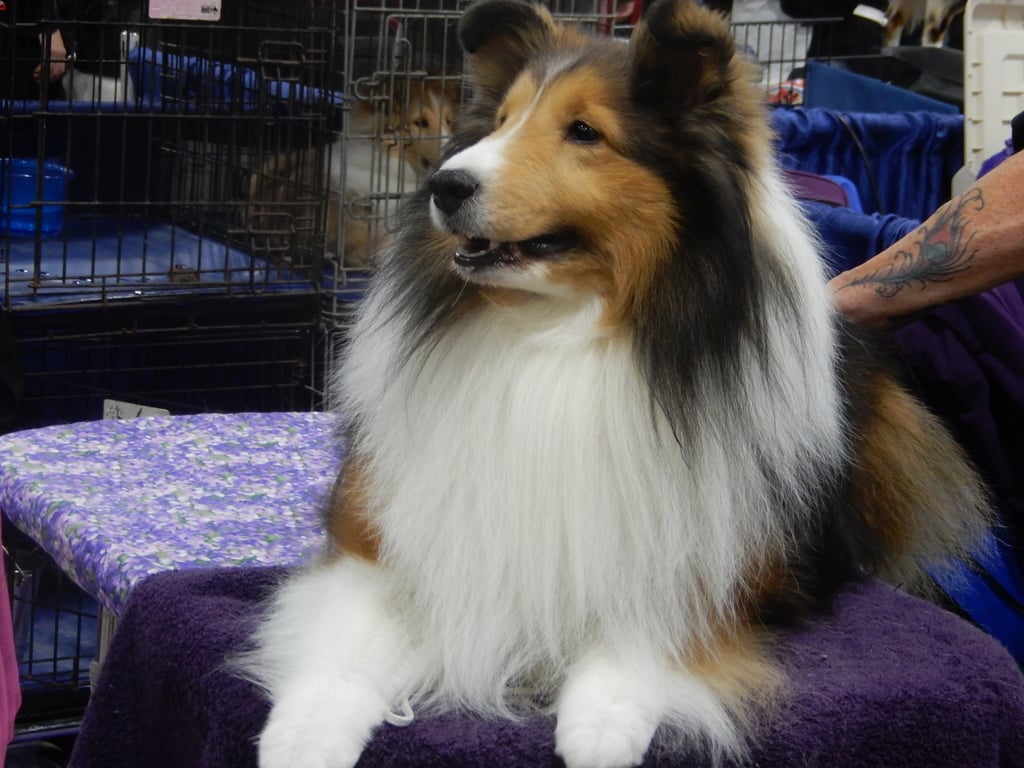 Despite being incredibly well behaved, the dogs are still just dogs, and some of them really had fun during judging. The Golden Retriever that made it to group judging really played it up for the audience. He was rolling around on the floor, jumping around with a toy, and just generally enjoying life. He might have been my favorite part of the whole show.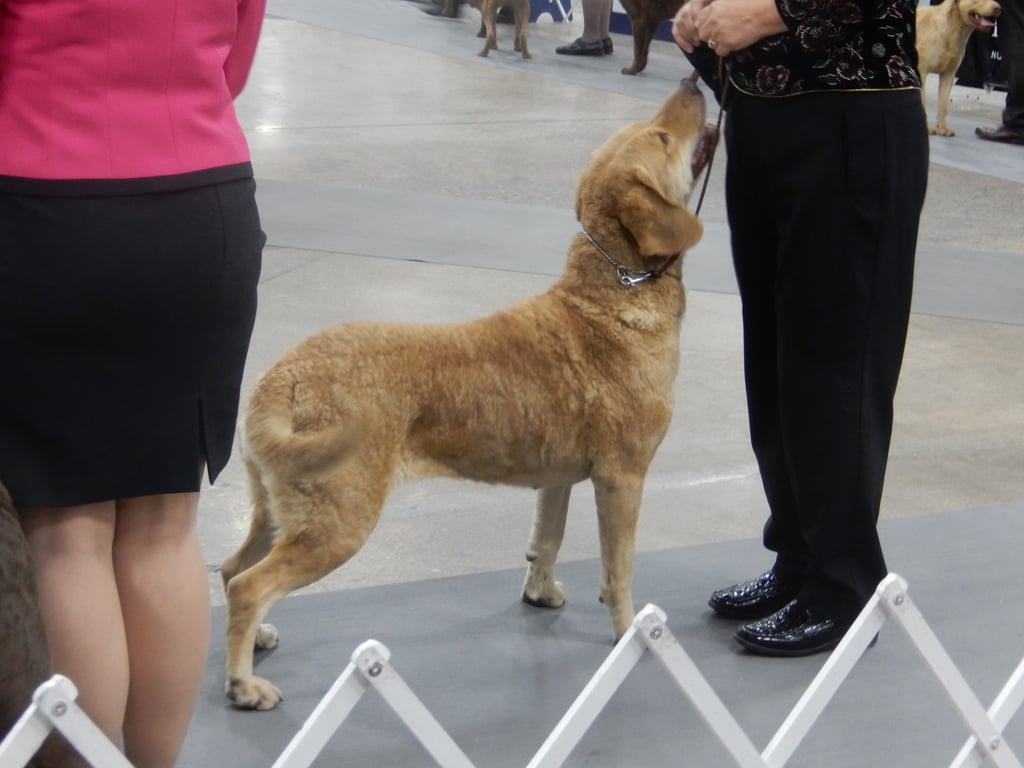 Judging takes a really, really long time. There is preliminary judging to select the best of each breed, then those dogs are put into their groups to select the best of the group, and then the winners from each of the seven groups are brought together to pick best in show. Judging for just the groups and best in show took about six hours, give or take. The magic of television means the rest of you only have to watch for two hours.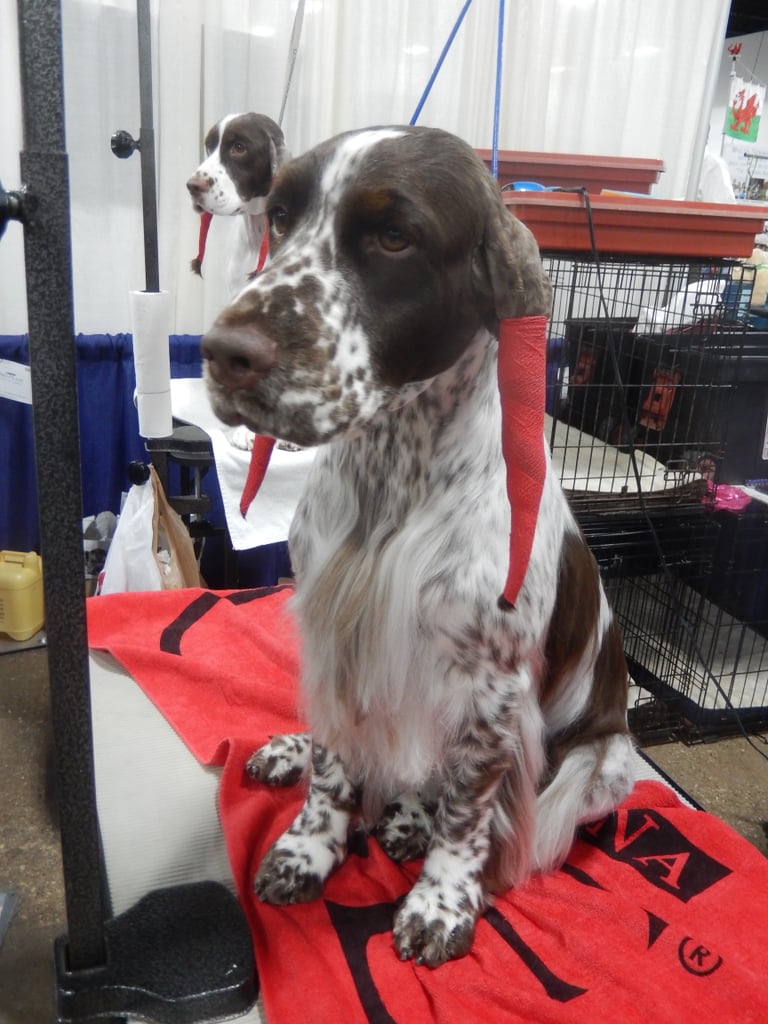 Most owners and handlers are more than happy to let people pet their dogs and chat with them — after they're done being judged. Because grooming is so labor-intensive, the owners don't want any of that to be disturbed by grabby bystanders.