Bone Broth For Dogs
Bone Broth Is Just as Good For Your Dog as It Is For You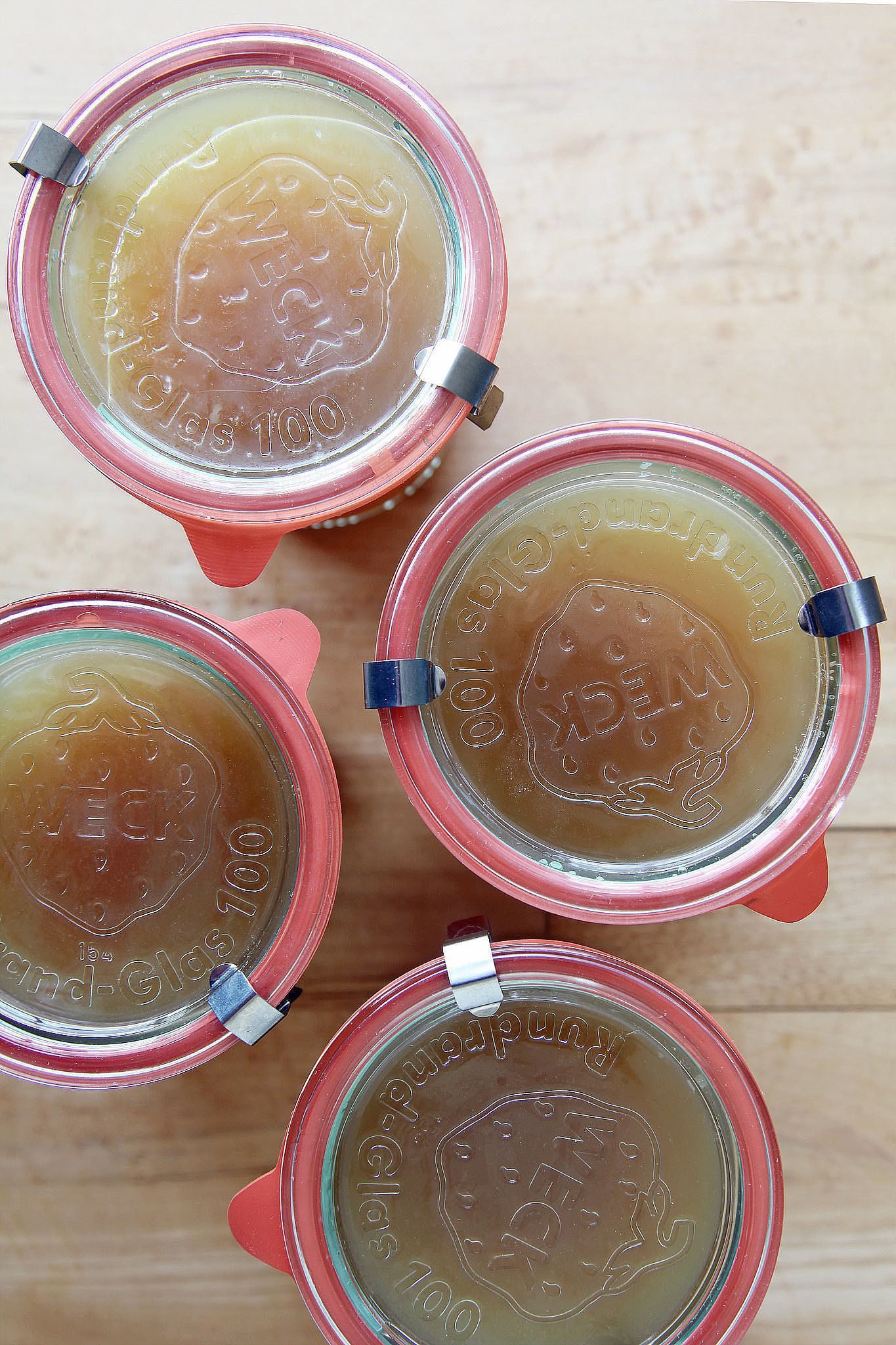 We've often sung the praises of bone broth in our regular diets, but did you know that it has just as much nutritional value for your dog? According to veterinarian Dr. Leilani Alvarez, who works at New York City's Animal Medical Clinic, bone broth is chock-full of calcium, glucosamine, and hyaluronic acid, among other things.
Dr. Alvarez recommends bone broth as a supplement for senior dogs because all of the minerals and nutrients from the bones in the broth end up benefiting your dog's bones in the same manner. But aside from benefiting your pup's bones and joints, the bone broth also aids in digestion and fighting allergies. It can even stimulate a dog's appetite if he doesn't want to eat his regular food. She advises, however, not to feed your dog only bone broth. It is meant to be used supplementally with your dog's regular diet.
You can make your own bone broth at home using this recipe (just be sure to not use the onion), or you can buy it premade in stores, which is what Dr. Alvarez said she does for convenience. After all, bone broth takes many, many hours to make. But if your pup is sick and needs you, you do what you gotta do.
Image Source: POPSUGAR Photography / Nicole Perry