Demeter Kitten Fur Perfume
There Is a Kitten Fur Perfume — and We Don't Hate It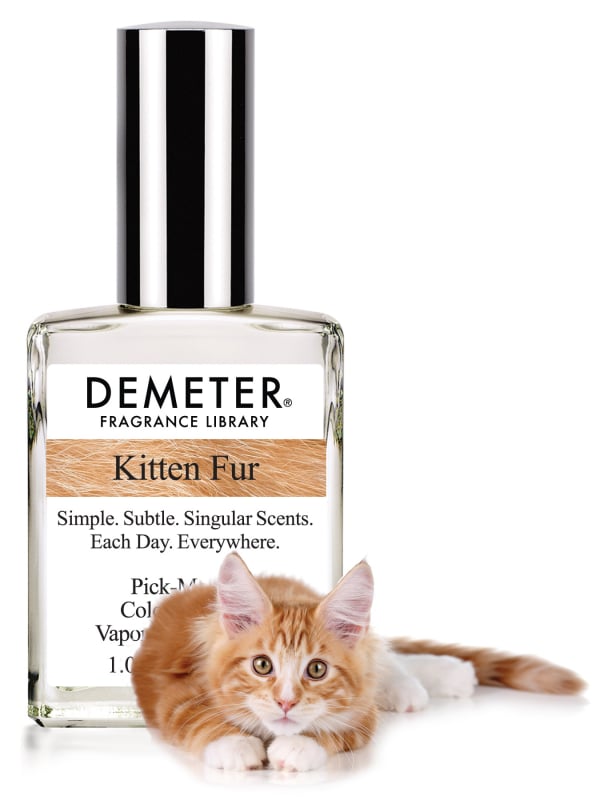 Admit it, as a cat owner, your life is maybe probably definitely covered in cat hair. I know it can't be just me. And that's OK! We love our cats, so we surround ourselves with them, whether we like it or not, and now we can take it to the next level. Enter: Demeter's Kitten Fur fragrance ($3 and up). According to the product description, this perfume captures the "olfactory essence of the warmth and comfort of that purrfect spot, just behind a kitten's neck." Swoon.
While I love kittens, cats, and all manner of feline animals, my first thought when I heard that the scent was kitten fur was, "cat spit?" I actually asked another editor that when she showed me the product. Because honestly, my cats spend 90 percent of their time awake grooming themselves, so their fur always smells like spit. They groom themselves, they groom each other, they try to groom me. Spit everywhere. Don't get me wrong, cat spit doesn't smell bad, but it wasn't something I was super stoked to smell like. So when the bottle of the Kitten Fur fragrance landed on my desk, I was beyond intrigued.
Let me just say, this perfume is actually really lovely. It smells very light and clean and nothing like how my cats smell. Demeter is known for its rather unorthodox scents (dirt, grass, paperback), so this one fits right into its lineup. My emotions may have been all over the place leading up to trying this perfume (OMG cats! Wait, cat fur?), but I would truly wear this. And any time anyone asks what it is, the proud cat lady inside me will brag that it's cat fur. You heard me — cat fur.