Does Dog Food Affect Dental Health?
Does What Your Dog Eats Actually Affect His Teeth?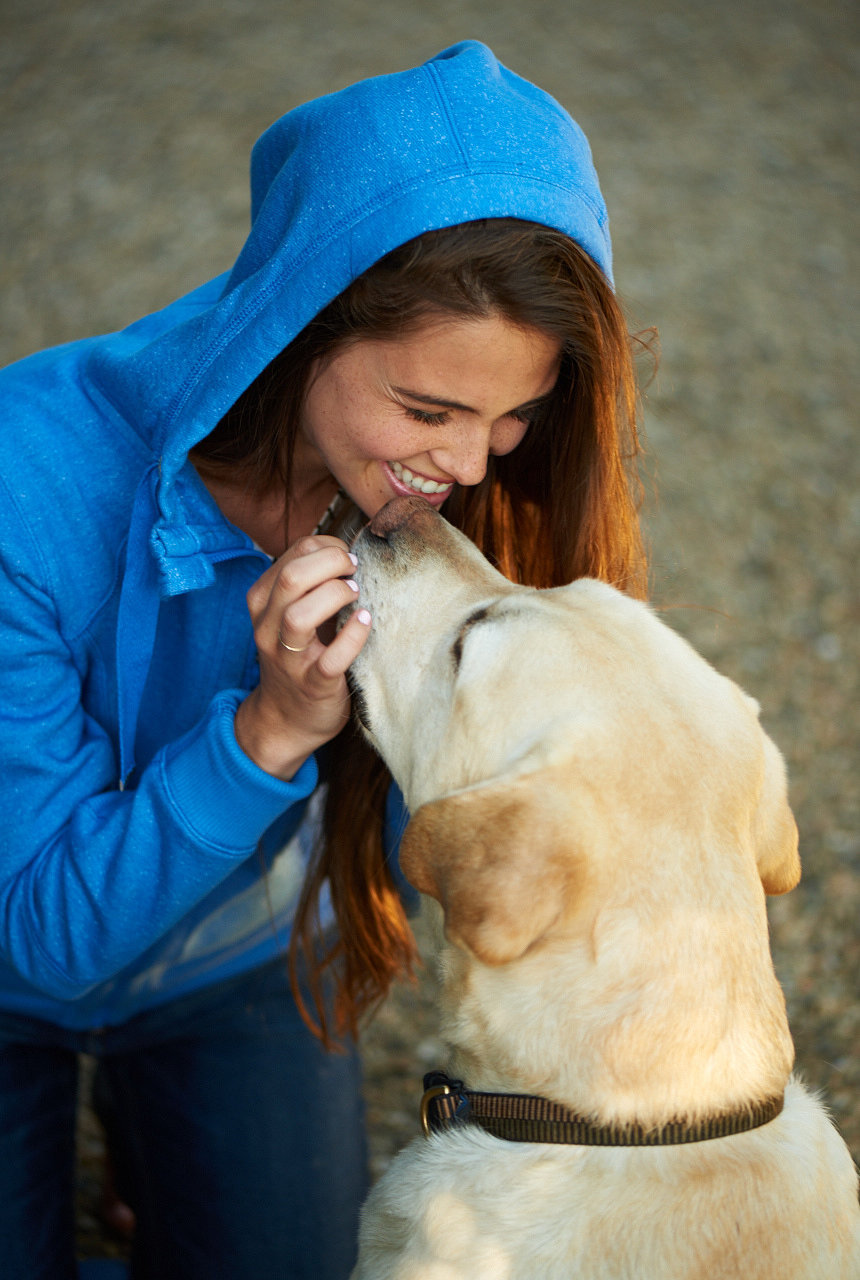 As humans, we are told time and time again that certain foods will damage our teeth. I mean, how many times have our parents scared us away from candy by telling us it'll rot our teeth right out of our heads? We wanted to know, though, if that carried over to our dogs, and what better time to examine that than National Pet Dental Health Month, which is happening right now.
We checked in with a couple vets to get their expertise on diet and dental health, and both of them basically told us the same thing.
"I'd like to debunk the old wives tail that dry food helps keep the teeth clean of plaque and tartar," said Dr. Taylor Truitt, DVM of The Vet Set in New York. She continued by saying that the only way a dry food will affect a dog's teeth is if it's a prescription food.
Banfield vet Dr. Andrea Sanchez agreed with Dr. Truitt and said, to her knowledge, the only food that will affect dogs' teeth is Greenies treats, which are a dental treat made to clean teeth.
Other than that, though, both vets say that a dog's food will not significantly affect its health, especially if you're brushing regularly. A healthy diet combined with proper teeth-brushing habits is the perfect combination for excellent dental health!