Dog Walker Drone
This Drone Will Walk Your Dog For You But the Price Tag Takes the Biscuit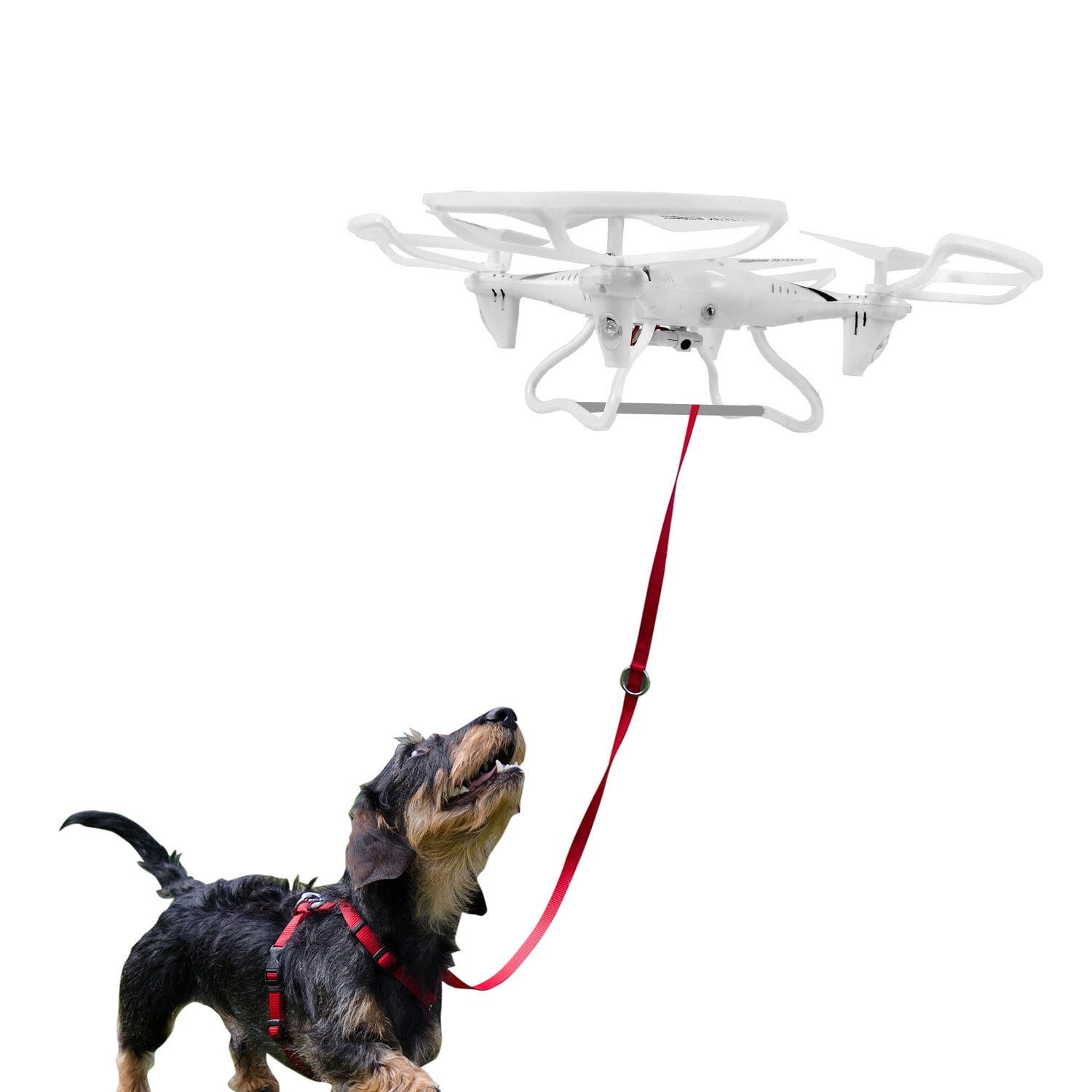 Give a dog a bone? More like give a dog a drone…One company is solving lazy pet owner's problems one gadget at a time. First they were giving cat ladies more time on their hands by selling a drone that will play with your feline for you, now you don't even have to take your dog for walkies.
DronesDirect.co.uk is a selling man's new best friend for £1,999. The Proflight Drone was built to avoid collision and carefully tracks your pooch's movements.
It has a retractable lead to make sure your canine stays safe while pawing as it follows a route set by GPS. There's a camera attached too, just in case you want to check on your four-legged friend and footie can be shared with pals afterwards.
"Following the success of our Cat Drone, we didn't feel it was fair to forget our canine friends. The launch of the innovative Dog Drone is a great alternative for pet owners who lead busy lives by giving the option of hands-free walking. This handy piece of tech means dogs have a companion by their side whilst getting the exercise and enjoying the fresh outdoor air they so desperately need on a daily basis," Mark Kelly, marketing manager, at DronesDirect.co.uk, said.
What on earth will they think of next?
Image Source: DronesDirect.co.uk