The Dubai Mall Brings Visitors to Shark Feeding Enclosure
The World's Biggest Mall Now Lets You Get Up-Close at Shark Feeding Time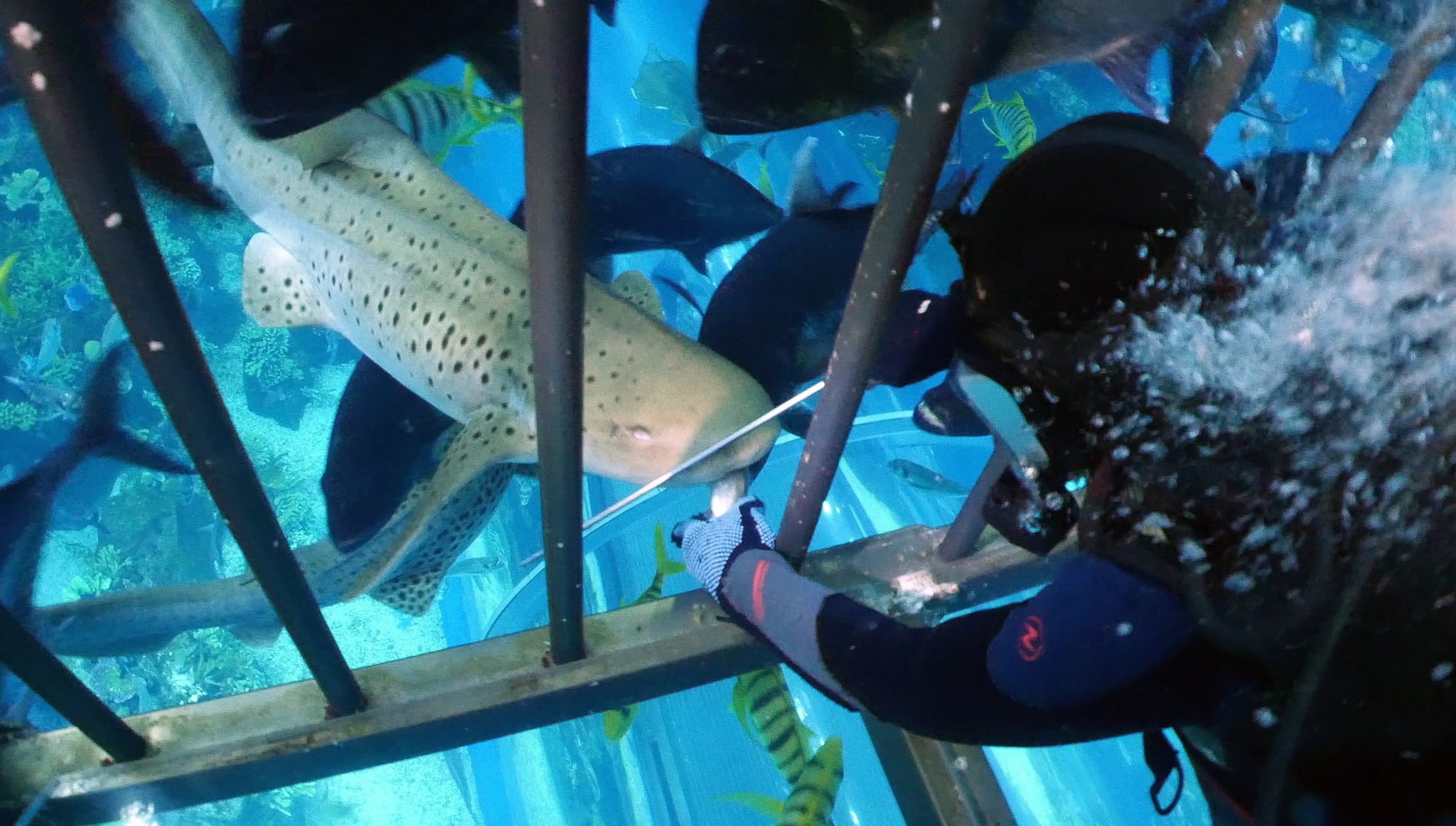 Ever wanted a pet shark? Well now you can have one… well not quite, but almost.
The Dubai Mall - which is the world's biggest - is now giving visitors to their Discovery Shark Week Exhibition, the opportunity to get up-close at shark feeding time. Taking place at the Dubai Aquarium and Underwater Zoo, for the first time you now don't have to dive into the deep to see the extraordinary creatures right in front of your eyes.
Trained experts are offering a 30-minute experience where you can witness sharks being fed just centimeters away, before getting a back-of-house tour and learning about their shark breeding program.
It will cost you AED600 to see what goes on at 2pm every day and you'll get a lesson in why the often-misunderstood creatures are such an important part of our ecosystem. A good investment? We think so!
Image Source: Dubai Aquarium and Underwater Zoo