Fastest Camel in The Gulf Competition
The Fastest Camel in the Gulf Could Take Home a Huge Prize This Week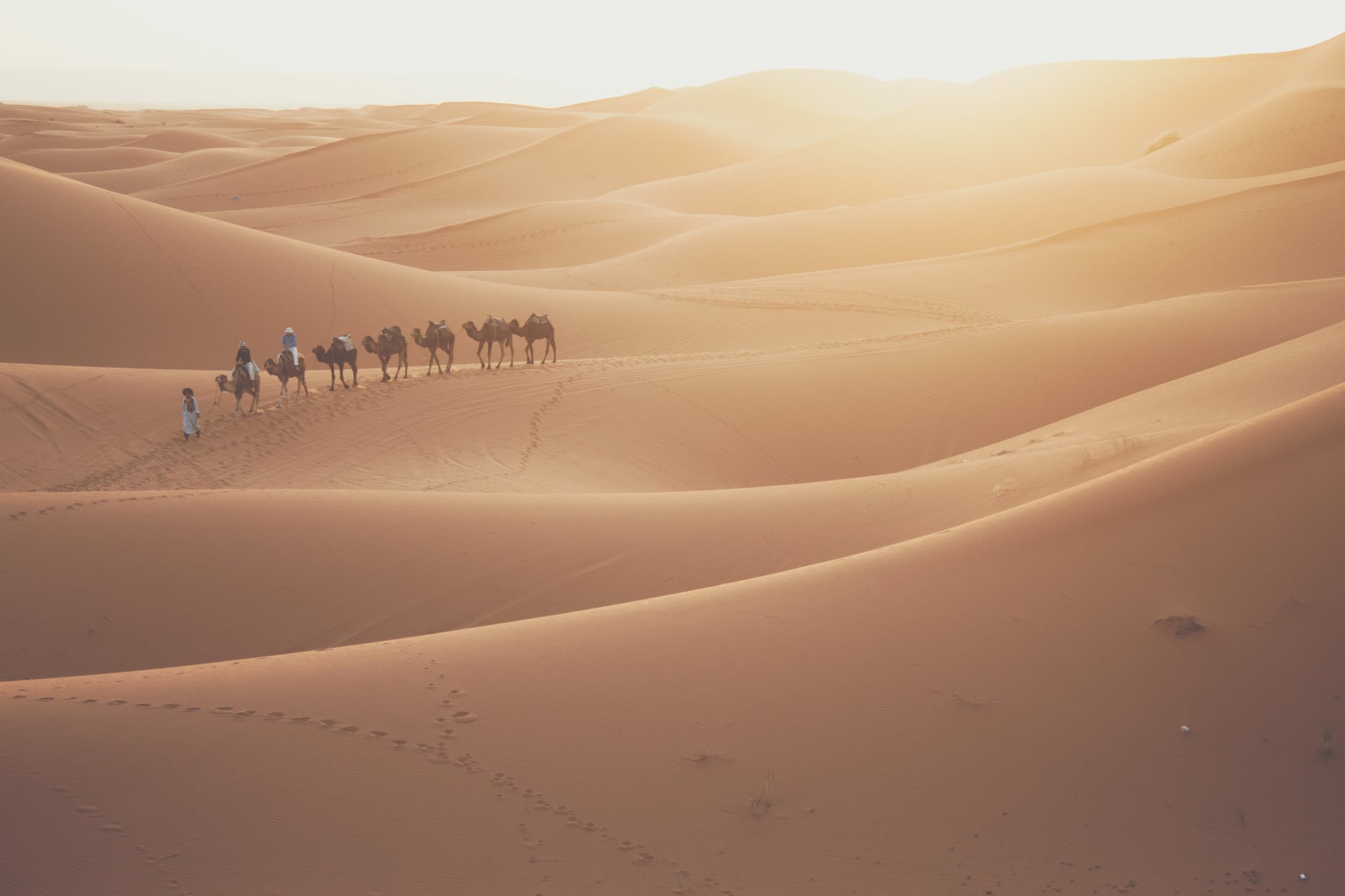 Riyadh's King Abdulaziz Camel Festival is one of the highlights of the year, and the beauty pageant is one of the festival's main events, but in 2018, a number of the show's participants have been disqualified.
A total of 12 camels were axed from the "camel beauty contest" because their handlers used Botox to enhance their looks.
While the news of the camels' disqualification has been the buzz on the camel circuit lately, a new competition has begun and it may take the focus away from the scandal.
The first annual Sheikh Hamdan Bin Mohammed Bin Rashid Al Maktoum Camel Race Festival has started in Dubai, and the fastest camels in the Gulf are competing for some serious prizes.
Cash, swords, rifles, and luxury vehicles totaling AED95 million are among the prizes at the competition.
Though only in its inaugural year, the festival is set to become one of the biggest in the Gulf camel racing circuit, which runs from October through April.
The festival follows traditional camel racing rules, meaning that camels owned by Sheikhs and camels owned by tribesmen compete in different categories. Camels are separated further by age.
Prizes will be awarded to the fastest male and female camel, with the fastest male taking home a dagger and AED800,000 and the female a gold-plated sword and AED1 million.
Want to catch the races? Head to the camel racing track in Al Marmoun. Races run daily through February 20 from 7 a.m. to 10 a.m. and 2 p.m. to 5 p.m.
There's a free shuttle bus from Dubai Mall and Union Square RTA bus stops that leave daily at 12 p.m. and return at 5 p.m.
Conservative dress is recommended.