Honeywell Lyric WiFi Camera
Every Pet Owner Needs One of These Gadgets in Their Home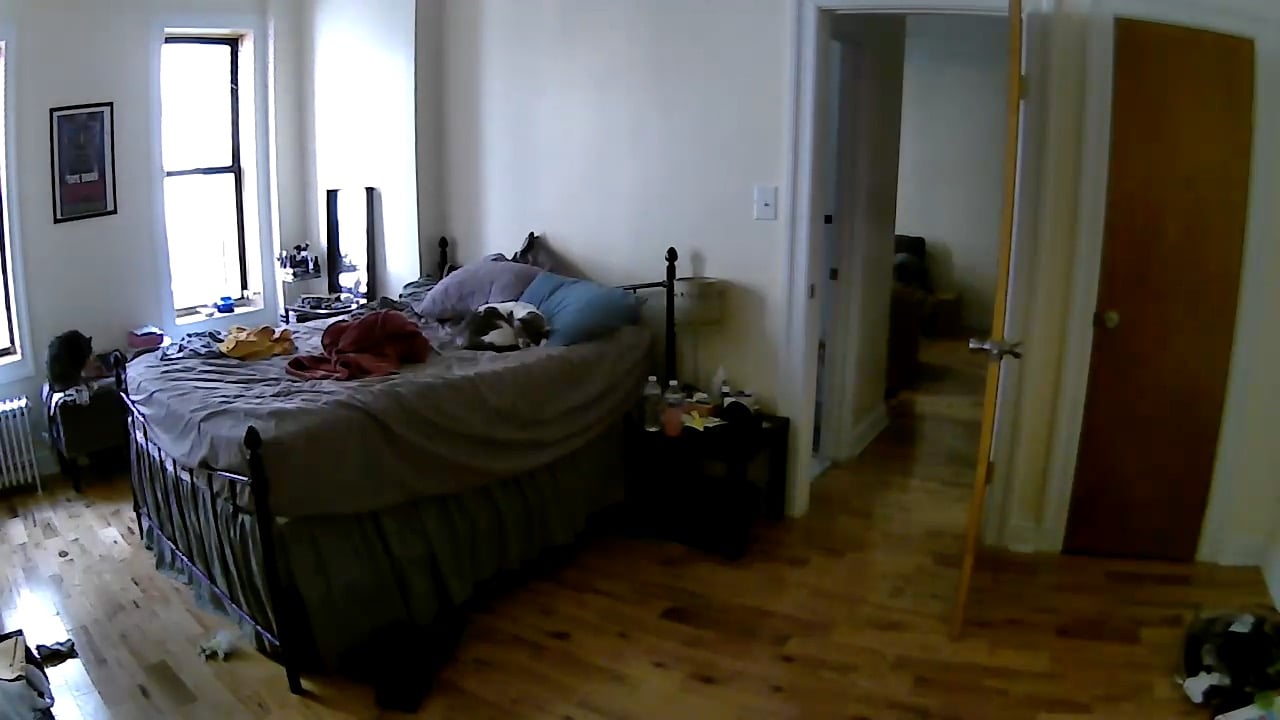 For years I've been thinking I need to get some kind of security system for my apartments so I can watch my cats. A large part of me wanted to catch them in the act when I knew they were inevitably getting into trouble or fighting with each other. I finally got the new Honeywell Lyric C1 Wi-Fi Security Camera to spy on my kitties, and oh my gosh, it's amazing. If I'm not careful, I could easily spend an hour just watching them through the camera do absolutely nothing but sleep. (I love my cats, OK?)
If you've been considering getting one of these little cameras for your home but haven't done it yet, keep reading to see why I think you should go for it.
It's motion and sound activated
The Lyric will record 30-second clips whenever the motion or sound sensor is activated, and the clips are saved into the app for you to view when you open it. You can also then save those clips to your phone. You have the option to get push notifications when those happen as well, but I found that because there's so much noise at my apartment, the push notifications were a bit overwhelming.
The fact that these bits are recorded, though, convinced me I would catch Sherlock picking a fight or Watson knocking something over, but so far I have only caught them sleeping or moving around to eat. It's unbelievable how lazy my cats are.
You can talk through it
You have the option through the app to talk through the camera, so in theory, I could yell at Sherlock if he does pick a fight. Or I can call to the cats if I can't see them on the screen. So far they have not listened to me at all, but I keep trying.
It has night vision
This is great not just for checking on my cats if I'm away for a weekend or out late at night, but in case I want to check on my apartment otherwise, just to make sure nothing is amiss. The camera is equipped with night vision so you can still see everything clearly.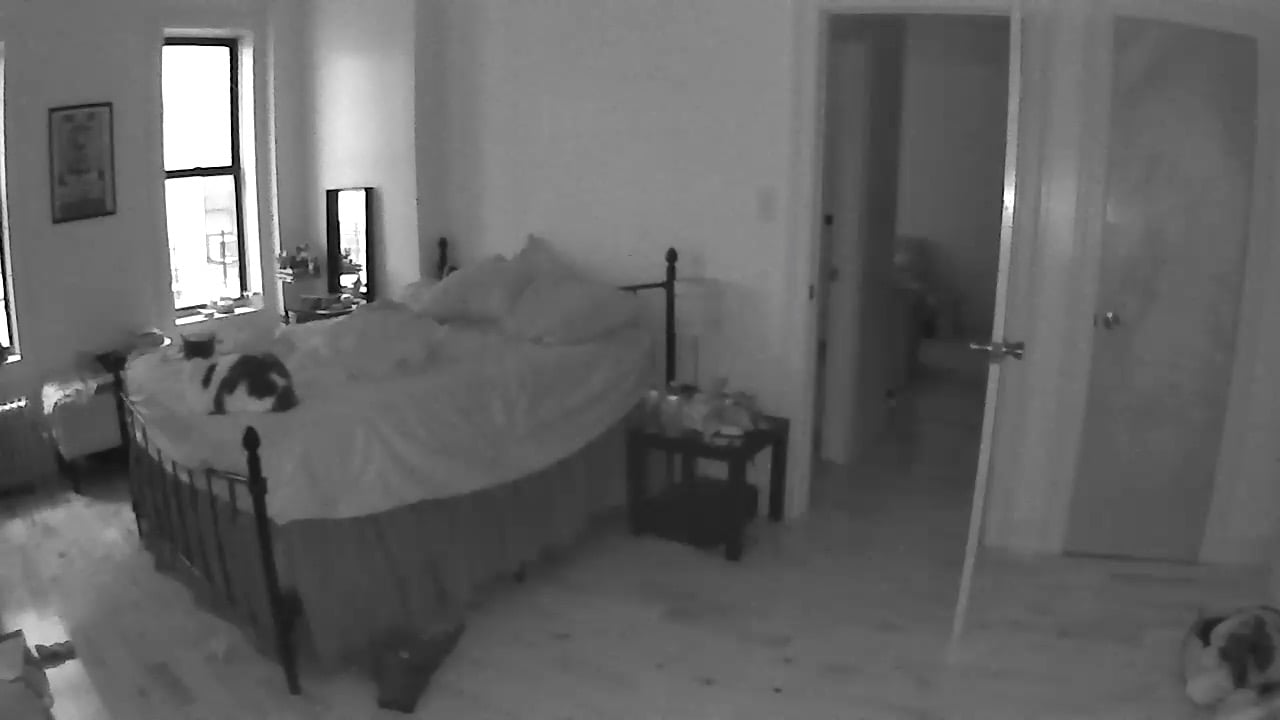 It covers a large area
I have mine set up on the top of my dresser pointed at the bed, since that's where my cats spend 90 percent of their lives. I keep making small adjustments as I set up my new apartment and learn where else the cats like to hang out, but thankfully, the wide angle of the lens means it captures nearly my entire bedroom.
It's supereasy to set up
It took me maybe five minutes to get the camera up and running, which is saying a lot for someone who has horrible luck with technology. It just requires your WiFi and downloading the app onto your phone. The whole installation process is very intuitive.
It's just plain fun
I absolutely love checking in on my cats, even though they're almost always asleep. It's nice when I'm gone for a night and just want to see them or when I have a few free minutes at work. I'm most definitely at least partially obsessed with my cats, so this helps me feel closer to them when I'm not around.
Image Source: POPSUGAR Photography / Hedy Phillips