How to Keep Pets Safe in the Extreme Heat
If You Literally Cannot Even With the Heat Right Now, Imagine How Your Pets Feel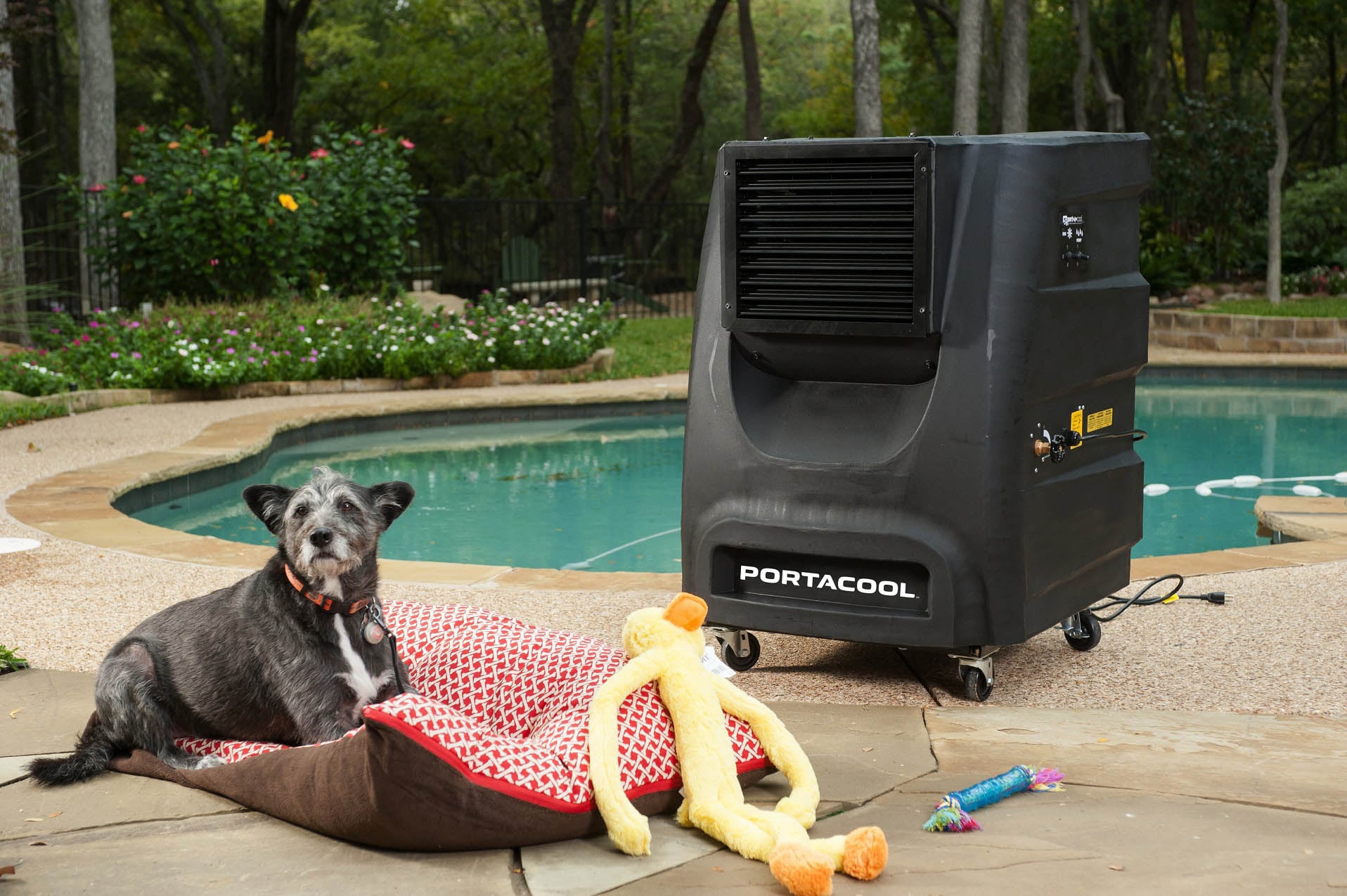 The weather in the United Arab Emirates reached a sweltering 51 degrees Celsius last month and the National Centre for Meteorology and Seismology has reported that with. Humidity being taken into account it felt like 66 degrees Celsius.
While it probably meant many of us were loading up on water as we sweat it out, spare a thought for our furry friends who don't release body heat in the same way we do. It means a hot day can lead to heatstroke and cats and dogs may fall seriously ill if not treated in the right way.
"As the weather gets warmer and our dogs have yet to acclimatize to the change in temperature, more cases of canine heatstroke are seen," Emma-Leigh Pearson, DVM, a veterinarian with animal hospital network MedVet, said back in June.
"The primary goal in the treatment of heatstroke is to actively facilitate cooling. Methods of cooling in the heatstroke patient focus on evaporative and conductive mechanisms of heat dissipation."
While keeping the air conditioning on all day while your pet is at home can be costly, it's also no fun for them. So Thomas Morrison, Marketing Director, Portacool LLC, recommends getting a cooling system that benefits both pets and humans while outdoors. "Traditional portable air-conditioning units are not only costly, they are often ineffective when they are placed outside," he said. "If your pets spend most of their time in the garden, evaporative cooling will keep them safe and comfortable."
Here are seven other tips for keeping your animals safe in the heat.
Walk dogs before sunrise or after sunset.
Keep animals inside at the hottest point of the day; 12pm-3pm.
Make sure they can get into the shade whenever they need to.
Never leave them alone in direct sunlight or a vehicle.
Remember that overweight animals or pets with thick coats are susceptible to hypothermia.
If your pet looks dazed, becomes lethargic or vomits, grab some ice packs or cold wet towels and place them near the animal's head and neck. Immediately transport the animal to a vet in an air conditioned vehicle.
Replace water often so that it stays chilled. Popping an ice pack underneath should help keep it cooler longer if you won't be around to replace it.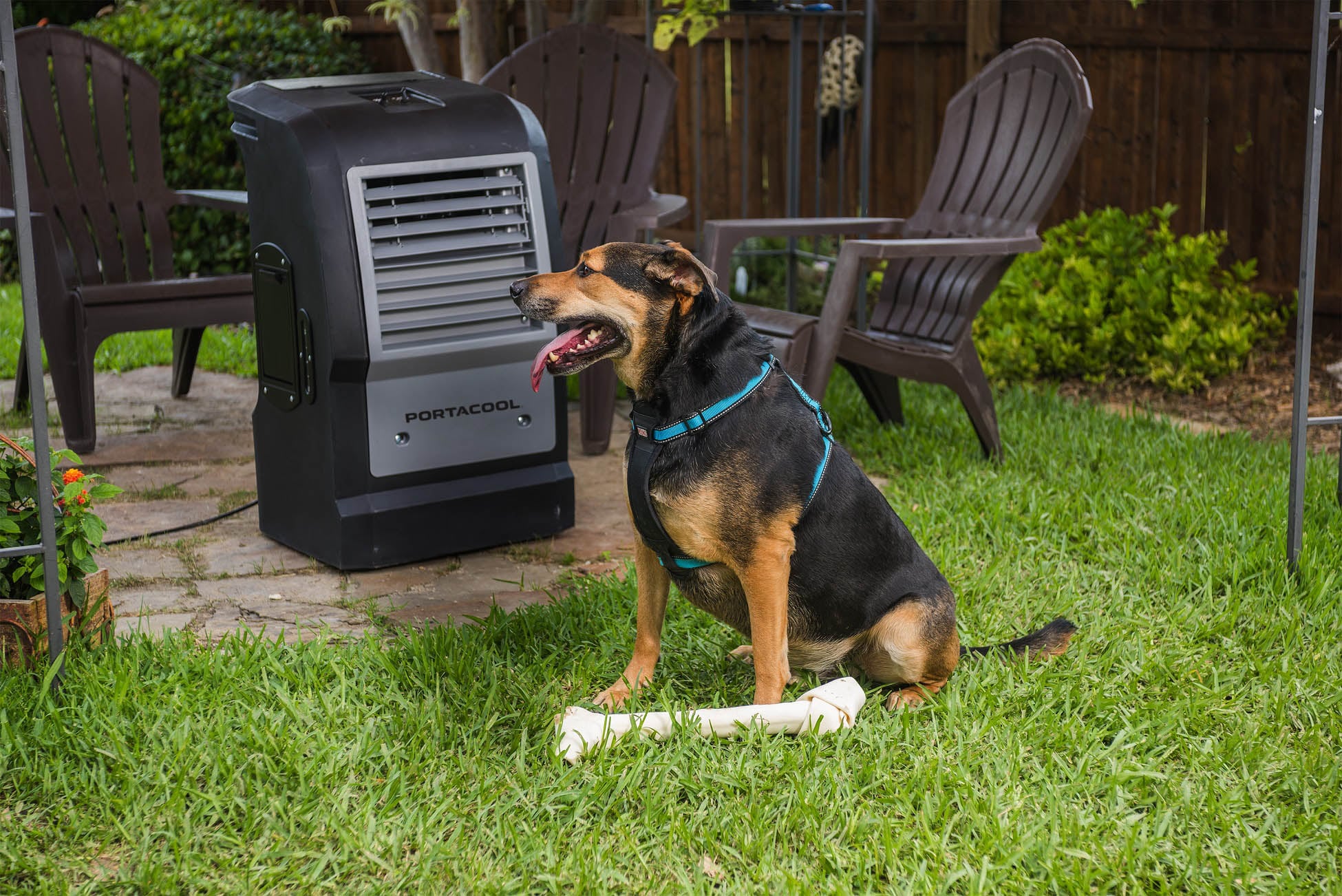 Image Source: Portacool