Sloth Rescued by Police
Ecuador Police Rescue The Cutest Sloth
Ecuador's transit police took a break from their usual job of pulling over reckless drivers to deal with a different kind of situation: a sloth rescue.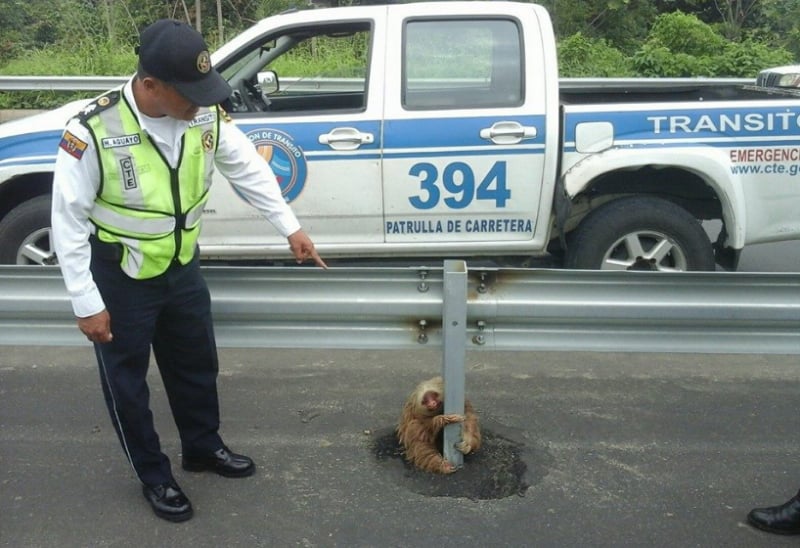 The tiny creature looked terrified as he clung to a pole in the middle of a busy highway, but the police gently removed him and brought him to a vet (where he was found to be in good health) before releasing him back into his natural habitat.
News of the sloth rescue spread quickly, and people around the world headed to the Comisión de Tránsito del Ecuador's Facebook page to express their gratitude for the policemen who preformed the adorable rescue.
Check out more pictures of the sloth below-- he's so cute, it's a shock that the police were able to part with him!
Image Source: Facebook use ctecuador