Snakes on a Plane Isn't Just a Movie
Snakes on a Plane Isn't Just a Movie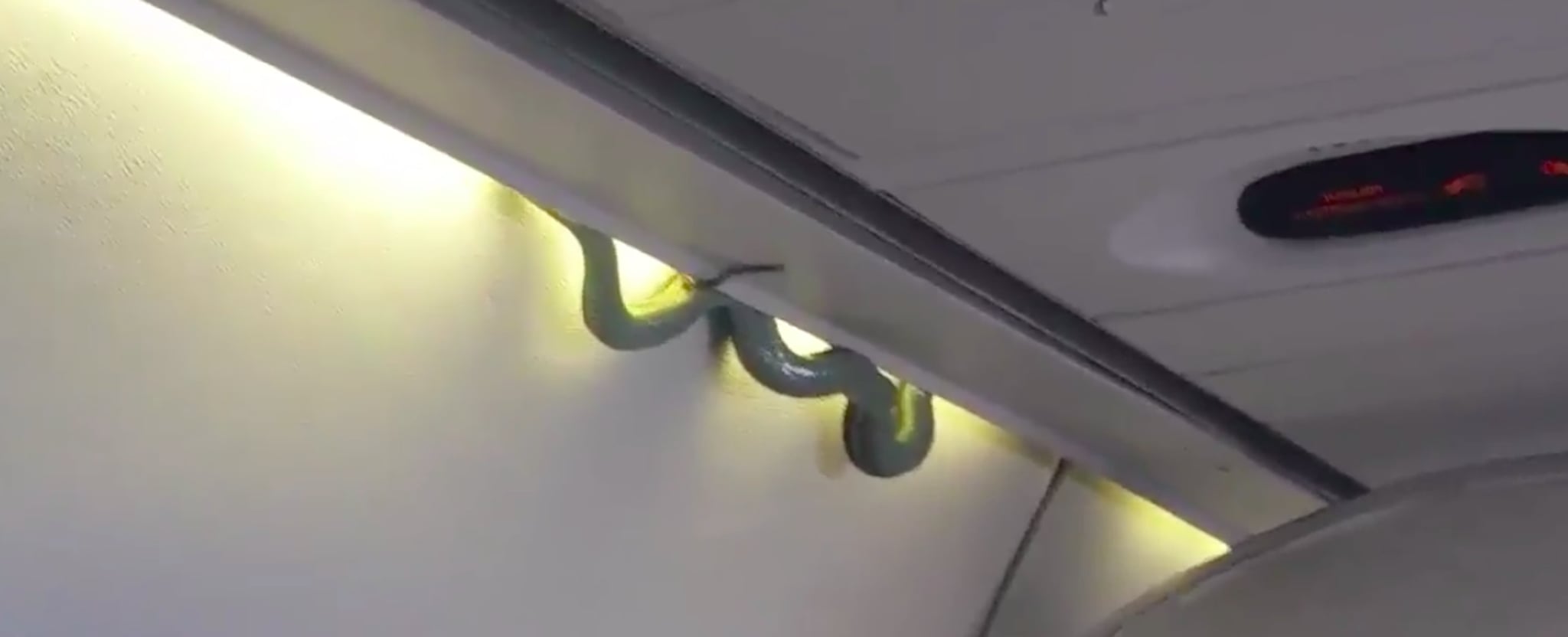 Everyone's worst travel nightmare came true this week when the Samuel L. Jackson's 2006 thriller Snakes on a Plane unfolded in real life.
An AeroMexico flight traveling Torreon to Mexico City was halfway to its destination when a large green snake fell from an overhead compartment, scaring passengers and cabin crew alike. Though ABC reports that the flight was given priority landing and that the crew "secured the reptile," no explanation has been give as to how the creature stowed himself away in the first place.
A passenger's video of the terrifying moment when the snake decided to descend into the cabin was picked up by ABC, and it's enough to make even the toughest travelers question their next plane trip.
Frightening moment on an Aeromexico flight when a large snake fell from overhead mid-flight. https://t.co/e6bXLFv9A4 pic.twitter.com/OHgCdeQSUW

— ABC News (@ABC) November 7, 2016