World's Oldest Dog Dies at 30
If You Couldn't Watch Marley and Me Without Bawling, You'll Need Tissues to Read This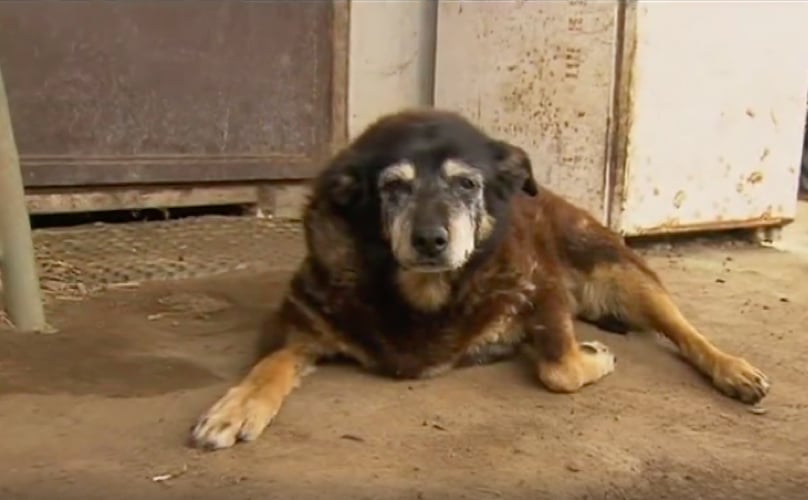 Brian McLaren brought Maggie the Kelpie home when his son Liam was only 4-years-old; today, Liam is 30. Though Brian has misplaced Maggie's paperwork, it's believe that she was one of--if not the--oldest dog in the world. Though Maggie's typical days were never particularly noteworthy, her allegiance to her family made her a media sensation in recent years. She never let fame go to her head, though, and as she got older, she spent most of her time napping or following Brian around the farm.
Like any family, Maggie was an integral member of the McLaren family. When the family's sons were in school, Maggie walked with them to the bus stop each morning, and waited for them there after school each day. Even once the family's three boys were grown, Maggie continued to head to the bus stop each day. "She still does it today even though the bus might not be there, and the (three) boys are well and truly finished school now," McLaren told The Weekly last year.
Though Maggie retired from her typical farm duties as she aged, she still ran to the farm's dairy section for a bit of milk at 5:30 each morning, and did the same for the afternoon milking. Above her duties as a farm hand, Maggie was, above all else, Brian's companion for three decades and a beloved member of the McLaren family.
Maggie was 30 years old when she passed away at her home in Australia Tuesday night. According to her owner, Maggie was in pretty good shape up until last week. "She was 30 years old, she was still going along nicely last week," he told The Weekly Times, "she was walking from the dairy to the office and growling at the cats and all that sort of thing."
Maggie's passing is inducing major Marley and Me flashbacks, but despite the emotional turmoil Maggie's story is causing, we're happy that Maggie was so well loved throughout her life. She'll surely be missed!