3D Renderings of Syria's Historic Landmarks
This Amazing Video Brings Syria's Landmarks Back to Life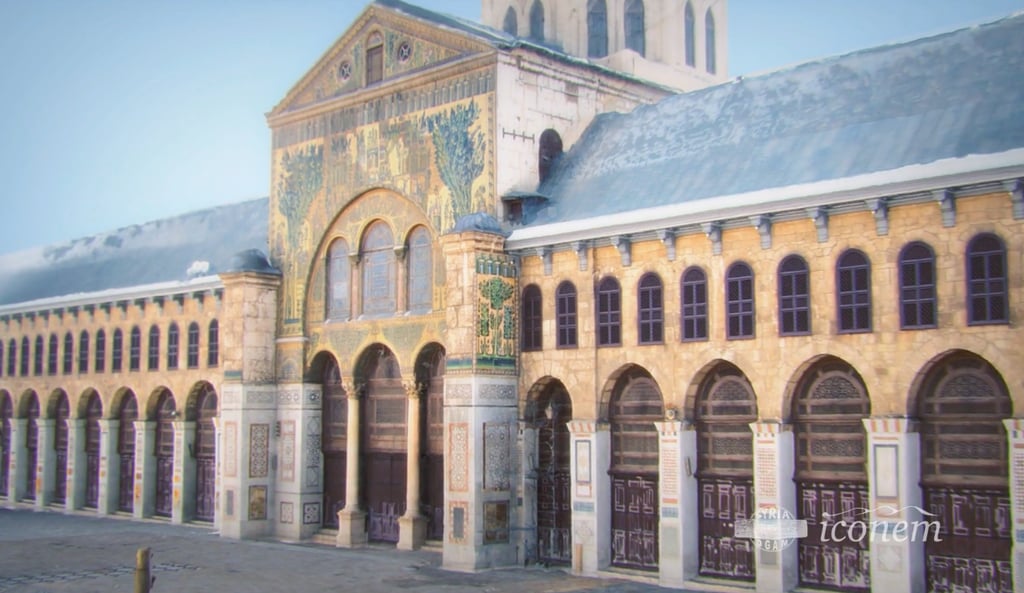 A French start-up has teamed up with a group of Syrian architects, and the partnership has resulted in some pretty beautiful creations.
Using 3D reconstructions to recreate many of Syria's most important historic sites, Iconmen began working on the "Syrian Heritage" project in late 2015, and has spent the past few months using photogrammetric technology to record sites such as the Krak des Chevaliers Crusader castle, the Roman theater in Jableh, and the Phoenician site in Ugarit. One of their most mesmermizing renderings is of the 8th-century Umayyad Mosque in the Syrian capital of Damascus, which is brought back to life in all its former beauty with the help of Iconmen's drones.
According to Iconmen's website, the team's mission is "to preserve the knowledge of threatened heritage using digital advances." They go on to explain that "thanks to our ground surveys and our visual processing algorithms, we are able to produce real digital doubles of archaeological remains or expanses. We hence offer the scientific community and the public an innovative means of exploring famous places of world heritage."
Check out their incredible recreations below, as Iconmen brings Syria back to life.
Umayyad Mosque from Iconem on Vimeo.