3d Printed Villas in Dubai
3D Printed Villas Are Coming to This Middle Eastern City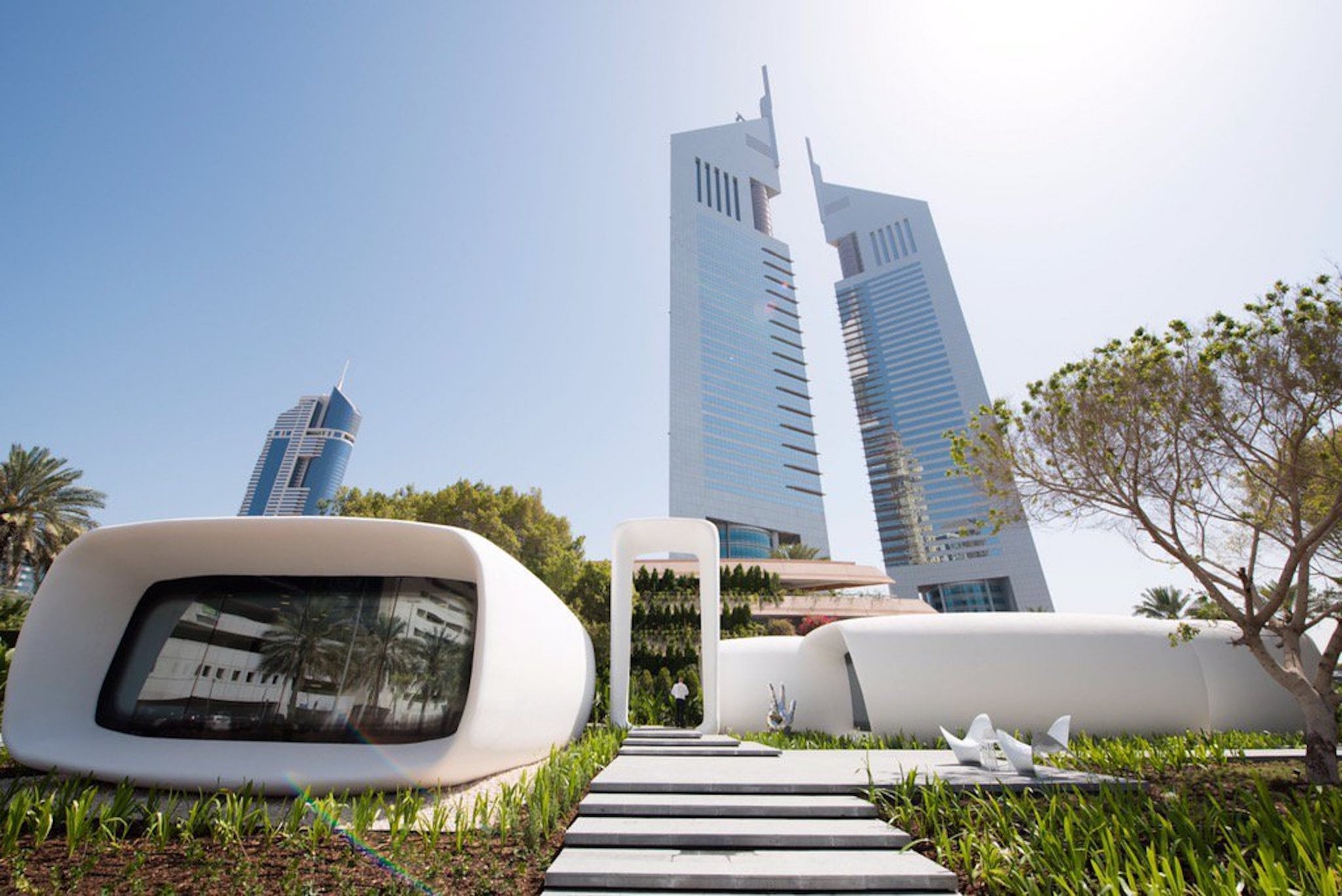 In 2016, the world's first fully-functioning 3D printed building opened in Dubai's DIFC.
With it, the city proved to be a pioneer in the field of 32D printing, and now, a new development will prove how influential the city is in terms of this new technology.
According to Dubai Municipality, Dubai's first 3D-printed villas will be unveiled within the next two months.
Lead engineer Hussain Nasser Lootah, director-general of Dubai Municipality, said that the Municipality has brought over all the tools and equipment to build the villas. According to Arabian Business, by 2030, 25 percent of all of Dubai's new buildings will be "printed," in a move that seeks to lessen construction costs and shorten the time it takes to erect buildings.
The first villas will be part of Dubai's government housing program.
According to Arabian Business, "3D printing has increasingly come to the fore as a solution for a number of industries, particularly in the healthcare space, but it's considered particularly important to the construction sector, with the combination of automation and new materials helping to increase efficiency.
"3D printing is a disruptive technology," Sameer Lakhani, managing director of Global Capital Partners, told the Khaleej Times. "Currently, the process is still more expensive than conventional building methods; moreover it is in its embryonic stages, being able to accommodate only rudimentary designs. However, within a 10 to 15-year time frame, it appears likely that this form of 'printing' will start to replace existing methods of construction."
Dubai really is the city of the future!